Taxis in Mumbai
India's heart beats in Mumbai. Famous for the Bollywood industry, Mumbai is a contemporary cultural and financial hub. Taking a tour with a taxi around the coastal road of this metropolis is bound to be an unforgettable experience for everyone. There is a lot to see and do in this busy place. That's why a Mumbai taxi is undoubtedly the most comfortable means of transportation for your trip. It will take you from point A to B in an effortless and time-efficient way, leaving you ample time to enjoy the city to the fullest.
TRAINED DRIVERS
Hand picked & english speaking drivers
LOW PRICES
Same price as a regular Taxi from the line
FLIGHT MONITORING
Drivers are always on time
QUALITY SUPPORT
24/7 Email & Phone support
How much does a taxi cost?
Night time


(00:00 - 05:00)
Mumbai Centre to Chhatrapati Shivaji Maharaj International Airport
Mumbai Central Railway Station to Chhatrapati Shivaji Maharaj International Airport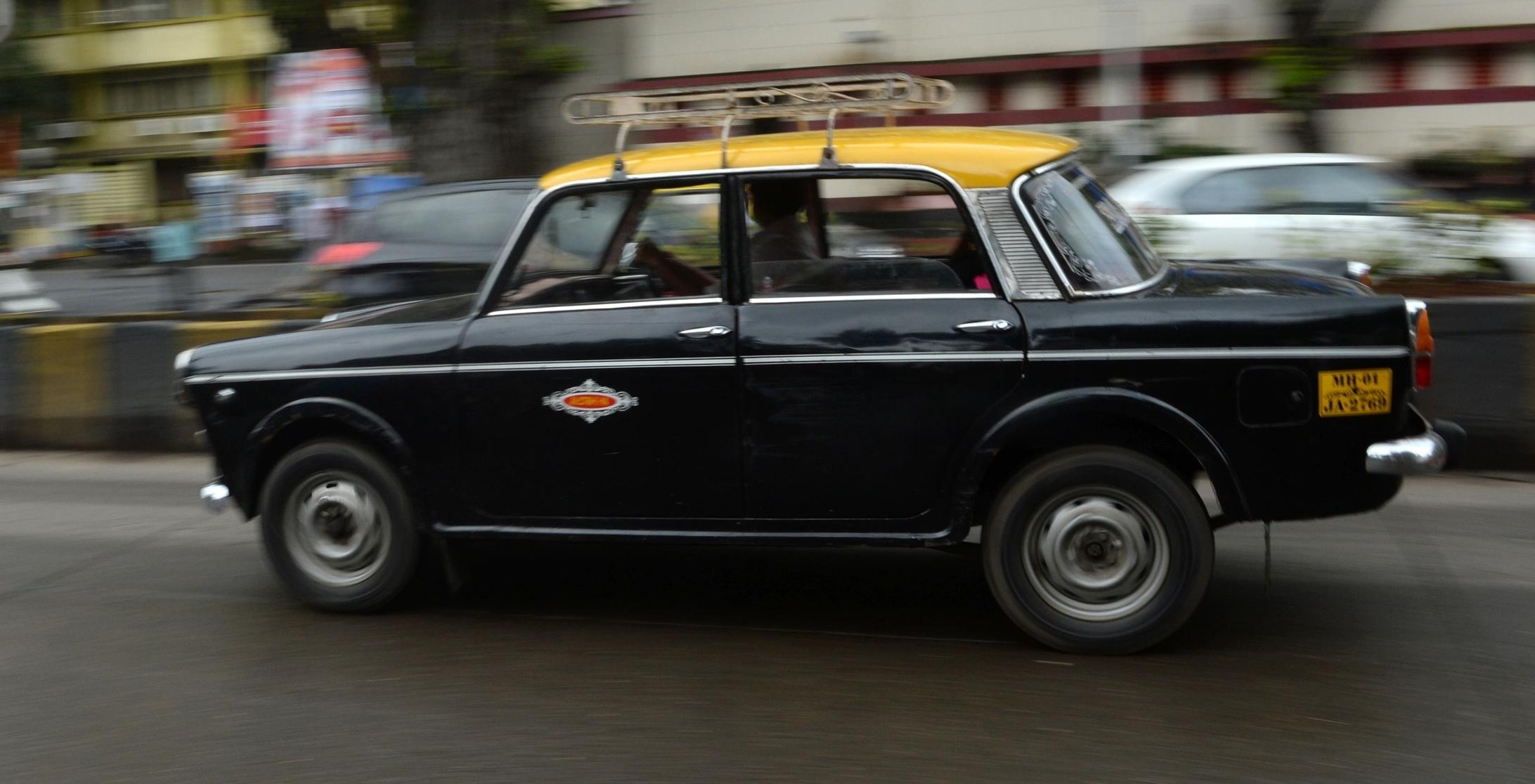 Cost of a Mumbai Taxi
Taxi tariffs in India are duly set by cities or districts. The official taxi tariff Mumbai was last fixed in October 2013 and published in the official tariff ordinance. It is binding for all taxis and taxi companies within the compulsory central area and may not be exceeded or undercut. This is ensured by calibrated taximeters installed in the taxis.
In Mumbai there is a separate fee for day and night times and is indicated below:
By day:
Base fee (incl. 4.00 km): Rs 99.00 (€1.17)
Kilometre price: Rs 21.00 (€0.25)
Waiting time per hour: Rs 120.00 (€1.42)
by night:
Everyday between 10pm and 4am and between 10am and 5pm.
Base fee (incl. 4.00 km): Rs 99.00 (€1.17)
Kilometre price: Rs 19.00 (€0.22)
Waiting time per hour: Rs 120.00 (€1.42)
What our customers say about Welcome
How to get a Taxi in Mumbai
There are more than 58,000 taxis in Mumbai. For many years, Premier Padminis, the famous Khaali Peeli cabs, have been the only taxis operating in Mumbai. The black and yellow Fiat vehicles are a pop icon nowadays and have even been depicted in different Bollywood movies. Sadly, they are increasingly becoming obsolete due to the government's anti-pollution measures and replaced by modern vehicles such as Hyundai Santros.
It is very easy to get a taxi in this city, as you can hail one on the street or walk to the nearest taxi stand. Drivers can be found parked in front of major landmarks such as the Marine Drive, the Gateway of India and other points of interest.
We recommend downloading a taxi app as it is safer and more comfortable than hailing a car in the street. A very reliable cab app is Meru. Another option is asking your hotel reception to call a local taxi company. Mumbai taxi booking is very easy and hassle-free.
Benefits of Booking a Mumbai Taxi in Advance
Pre-booking an airport taxi is a cost and time-efficient way to arrive at your destination in Mumbai. This wonderful cultural metropolis never sleeps. There is an endless list of things to do and places to go, so why waste time trying to find your way around with public transportation? With Welcome, you can feel safe knowing that a driver will be there to pick you up from the airport and escort you to your hotel for the check-in. There is nothing better after a long flight than relaxing in your own private air-conditioned cab. So sit back and relax and let us take care of the rest.
Mumbai Taxi Tips
Keep your bags in boot compartment or along with you as it is safer that way.
Make sure you ask the driver to turn the taximetre on when entering the taxi.
Locals do not tip taxi drivers, so tips are not expected. If your taxi driver was exceptional, consider leaving about Rs 20 (equivalent of €0.24)
Wheelchair Accessible Taxis in Mumbai
Mumbai on the whole is not a very accessible city. There are often huge crowds of people in front of every major landmark which makes transportation difficult. So it would be a good idea to book a wheelchair accessible vehicle in advance, that is before you visit the city. You can reach Meru to book their service for wheelchair users, Meru Enable.
Safety and Complaints for Mumbai Taxis
Mumbai taxis are generally very safe, with nice, clean vehicles and polite drivers. However, there have been reports in the past of drivers trying to scam foreigners and charge them more than usual. If you suspect something similar has happened to you, get out of the taxi immediately, note down the license plate and head to the nearest police station to make a complaint. You can also call the local police at +91-22-29272485,+91-22- 29272484.