5-star service for your taxi in Santa Marta
A tropical jewel in the Caribbean, Santa Marta is a coastal city in Colombia. The many white sand beaches and picturesque coves make Santa Marta the perfect beach vacation spot, while the close proximity to the Tayrona National Park also makes it perfect for those that love outdoor activities and nature. To fully explore this fantastic city, we recommend taking a stress-free and quick Santa Marta taxi. You can easily hail a taxi in the street, walk to a taxi rank, book your transfers in advance or call a radio taxi in Santa Marta.
TRAINED DRIVERS
Hand picked & english speaking drivers
LOW PRICES
Same price as a regular Taxi from the line
FLIGHT MONITORING
Drivers are always on time
QUALITY SUPPORT
24/7 Email & Phone support
How much does a taxi cost?
Night time


(00:00 - 05:00)
CITY CENTRE TO PLAYA DE TAGANGA
SANTA MARTA BUS STATION TO MARINA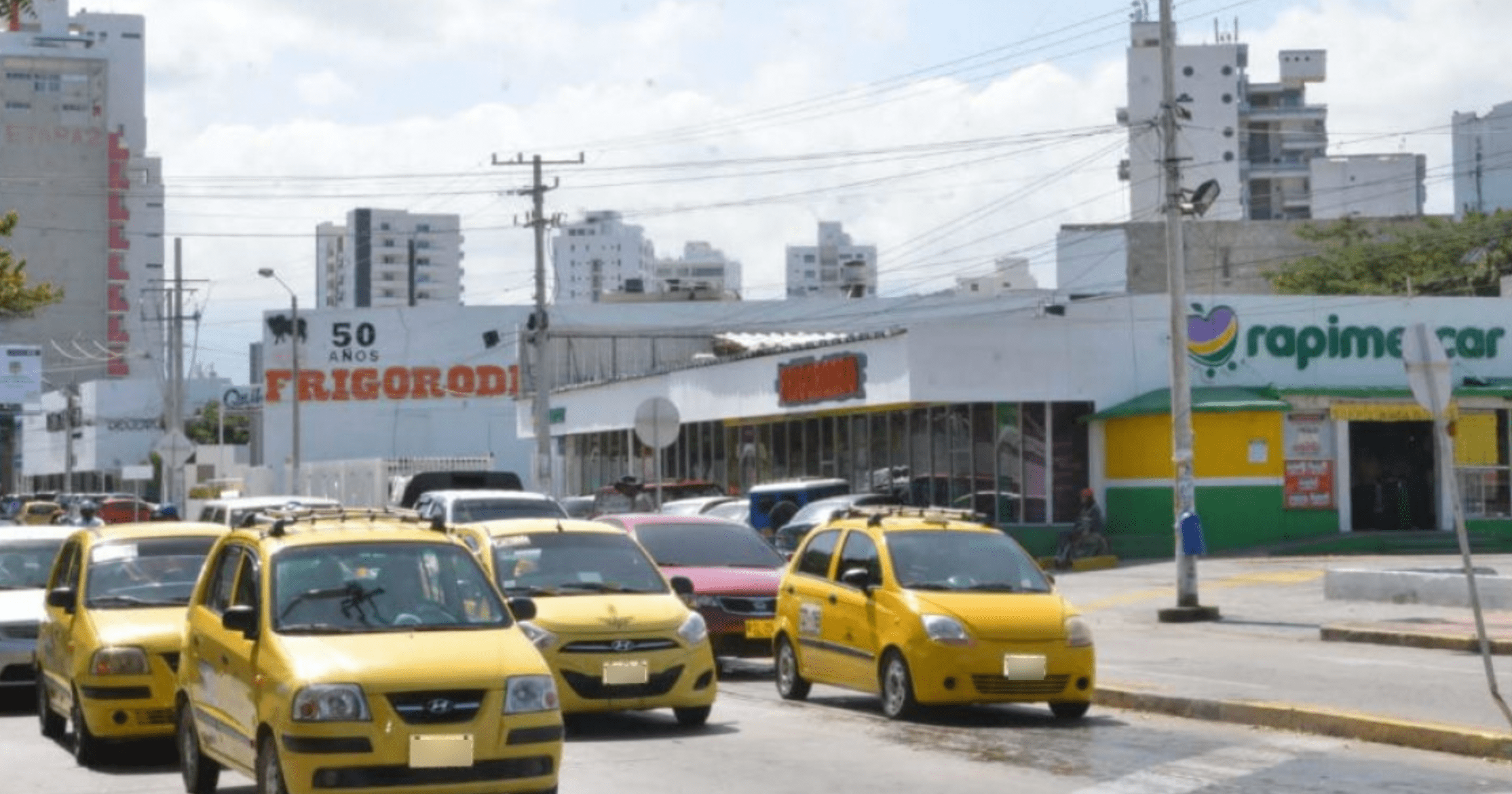 Cost of a taxi in Santa Marta
Your fare for taking a taxi in Santa Marta will be calculated using a taximeter. The taximeters take into account both distance and time, so sitting in traffic will increase the cost of your journey dramatically. The Santa Marta taxi fares are calculated as follows;
Base fare: €1.40 (COP 6,400)
Price per km: €1.50 (COP 6,800)
There's also a surcharge for large luggage items that don't fit in the trunk and for the 5th passenger, usually, the cost is an additional €0.20 (COP 800).
What our customers say about Welcome
How to get a taxi in Santa Marta
From hailing your taxi in Santa Marta in the street to booking a private ride in advance, getting a taxi couldn't be easier. There are plenty of free taxis roaming around the city centre which offer curbside pickups. However, if you're travelling from outside the city centre, or late at night, you may want to book your transfer in advance or call a radio taxi in Santa Marta. Some of the top phone dispatch taxi companies you can call for a pickup are; 
Radio Taxi Santa Marta: +57 605 420 7000
CoTaxi: +57 313 870 0065
Super Taxi VIP: +57 315 632 0803
Taxi Santa Marta: +57 350 500 0012
Why book your taxi in Santa Marta with Welcome?
Although taxis in Santa Marta are available 24 hours a day, during peak travel times or bad weather, there can be a long wait time for the phone dispatch taxis and no free taxis on the street. To avoid long waits, we suggest pre-booking your Santa Marta taxi rides with Welcome Pickups instead. We offer guaranteed on-time pickups, competitive fixed-rate fares and English-speaking drivers. We also have a dedicated customer support team on hand 24 hours a day to help you with any issues or questions you may have.
Santa Marta taxi tips
Be sure to check that your taxi driver resets the taximeter before you begin your journey.
Try to write down your hotel's address as not all Santa Marta taxi drivers speak English.
There's a surcharge of €0.20 (COP 800) for the 5th passenger.
When taking a taxi in Santa Marta, you will need to bring cash, as the local drivers don't have the POS system needed to take card payments.
Wheelchair-accessible taxi in Santa Marta
In general, Santa Marta isn't the most wheelchair-accessible destination. This is also reflected in their transport. The standard local Santa Marta taxis aren't wheelchair accessible and don't have a ramp or lift fitted. If you're looking to take a taxi in Santa Marta that's fully wheelchair-accessible, you'll need to book with a tour operator or specialised company before arriving in the city.
Santa Marta taxi safety and complaints
When taking a local taxi in Santa Marta, the only thing you usually need to watch out for is being overcharged. Sometimes the local drivers will refuse to use their taximeter or will keep some of the base fare from their previous customer and add it to your fare. To avoid this, ensure your driver resets the meter when you get in the taxi and show them directions on a GPS app such as Google Maps. If you do have any major issues during your journey, be sure to report them directly to the local police.