Taxis in Dallas
Dallas, a contemporary metropolis in north Texas, is a commercial and cultural hub of the region. Soak up the southern charm of this Texan city where you'll find a mix of modernity and Wild West roots. Dallas is a place for everyone. So if you cannot afford to waste any time figuring out how to get from point A to B, then by no means, don't! Instead of dragging your luggage from metro station to metro station, hop on a Dallas taxi and explore the area at your own pace. Dallas cabs are a great choice for every traveler looking for a comfortable ride without compromising their budget.
TRAINED DRIVERS
Hand picked & english speaking drivers
LOW PRICES
Same price as a regular Taxi from the line
FLIGHT MONITORING
Drivers are always on time
QUALITY SUPPORT
24/7 Email & Phone support
How much does a taxi cost?
Night time


(00:00 - 05:00)
DFW to Central Biz District
DFW to Market Center Area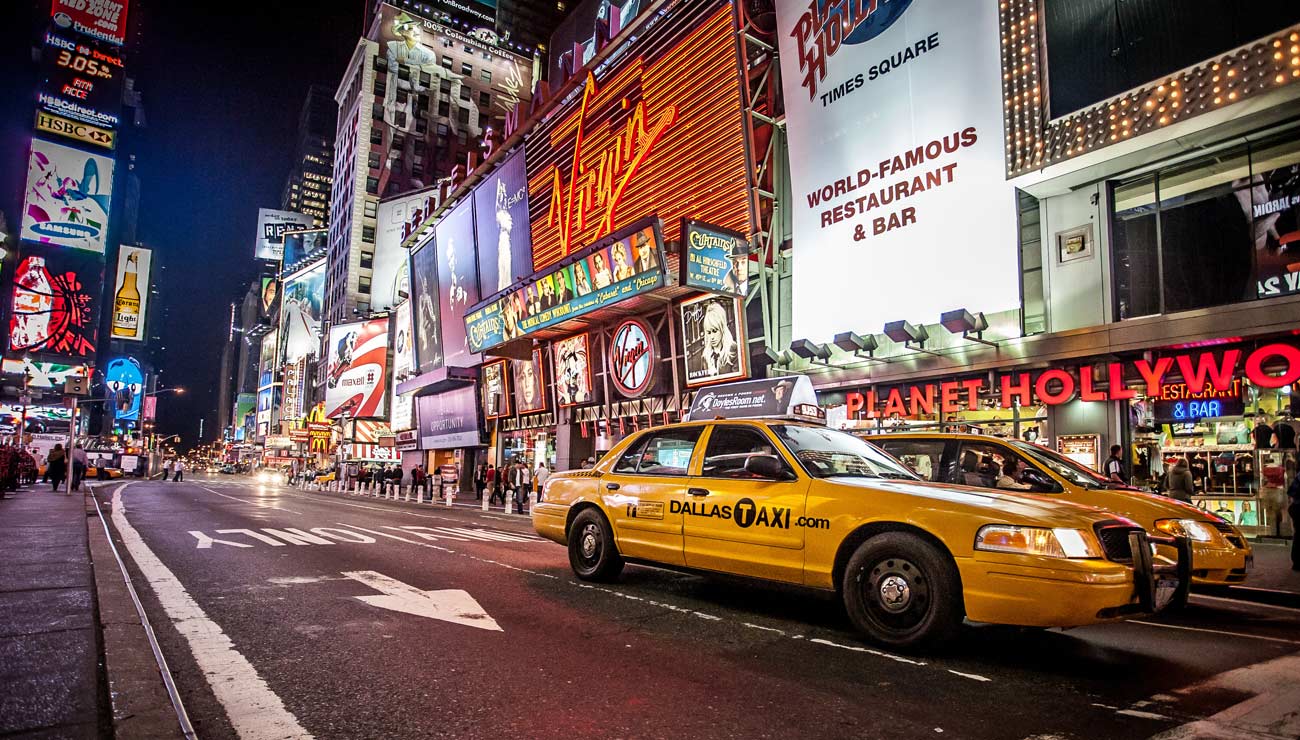 Cost of a Dallas Taxi
The taxi tariff in the United States of America is officially set by cities or districts. The taxi fares in Dallas were last set in January 2012 and published in the official tariff ordinance. They are binding for all taxis companies within the compulsory downtown area and may not be exceeded or undercut. This is ensured by officially calibrated taximeters installed in the vehicles.
The price of a Dallas cab depends on several factors. These are the route to be travelled, the journey time and of course, traffic conditions. Generally speaking, these are the applicable fares for a Dallas cab:
Base fare: $2.25 (€2)
Kilometre price: $1.18 (€1)
Standing and waiting time: $18.00 (€16)
It is also important to note here that there is an additional charge of $2.00 (€1.80) for each extra passenger and a surcharge for airport transfers, $4.12 (€3.7). Always make sure that the taximetre is on when entering the taxi, or ask the driver for an approximate fare for your destination.
What our customers say about Welcome
How to get a Taxi in Dallas
There are plenty of areas in Dallas where you can hail a cab: downtown Dallas or in the Uptown, Lower Greenville or Deep Ellum entertainment districts. If you need to take a taxi from the airport, you will find a stand outside every terminal.
Alternatively, you can call a cab company such as Dallas Yellow Cab (also available in an app) or head to the hotel reception and ask them to order one for you.
Some taxis do take credit cards but it is better to always have cash in hand, just in case. Generally tips are expected in the United States. When calculating how much to leave, make sure it's at least 10% of the fare. Anything less than that may be interpreted as bad service.
Benefits of Booking a Dallas Taxi in Advance
Everyone is familiar with the situation where they have to wait for several minutes or even an hour outside the airport to find a taxi to their hotel. Waiting for so long may be tiring or frustrating for some people especially after a long flight and in places like Dallas, where there is an increasing demand for good transportation. Welcome Pickups will ensure this won't happen to you. Our friendly driver will be waiting for you outside your terminal, escort you to your vehicle and then take you wherever you want to go. So book your airport transfer today, sit back, relax and let Welcome take care of the rest.
Dallas Taxi Tips
Taxi services in Dallas are government-regulated but make sure the taximetre is always on when entering the cab.
As sometimes there is a shortage of taxis in Dallas, downloading an app is always a good idea, especially after midnight or during rush hours.
Generally tips are always expected in the United States. When calculating your tip, make sure it's at least 10% of the total tariff.
Wheelchair Accessible Taxis in Dallas
Several companies within the City of Dallas do have wheelchair accessible, ramp-equipped taxis. But the situation is complicated, because there are often unavailable or booked weeks in advance. So make sure you order a wheelchair adapted taxi prior to travelling to your destination to make sure one is available. Reach Dallas Yellow Cab at +1 972-369-3334 or on their website to make your order today.
Safety and Complaints for Dallas Taxis
Generally, Dallas is a very organized and safe city in terms of transportation. However, you never know what to expect in a huge city like this one! So if you think that a driver may have been trying to scam you, or if they are under the influence of drugs or alcohol, end the ride immediately and head to the nearest station to make a complaint. You can also call the local police at +1 214-671-3001.