Taxis in Las Vegas
Taxis are amongst the fastest way to get around when travelling to Las Vegas. With over 16 taxi companies in the Las Vegas valley and around 10,000 taxi drivers, you will never have a problem finding a Las Vegas taxi. Although there are many transfer companies, they are all fully regulated and must display their Taxicab Drivers Permit in the taxi at all times. Taxis are easy to recognise as all of the taxi companies have white bodied vehicles with their company's color combinations, except for the famous Yellow Cab.
TRAINED DRIVERS
Hand picked & english speaking drivers
LOW PRICES
Same price as a regular Taxi from the line
FLIGHT MONITORING
Drivers are always on time
QUALITY SUPPORT
24/7 Email & Phone support
How much does a taxi cost?
Night time


(00:00 - 05:00)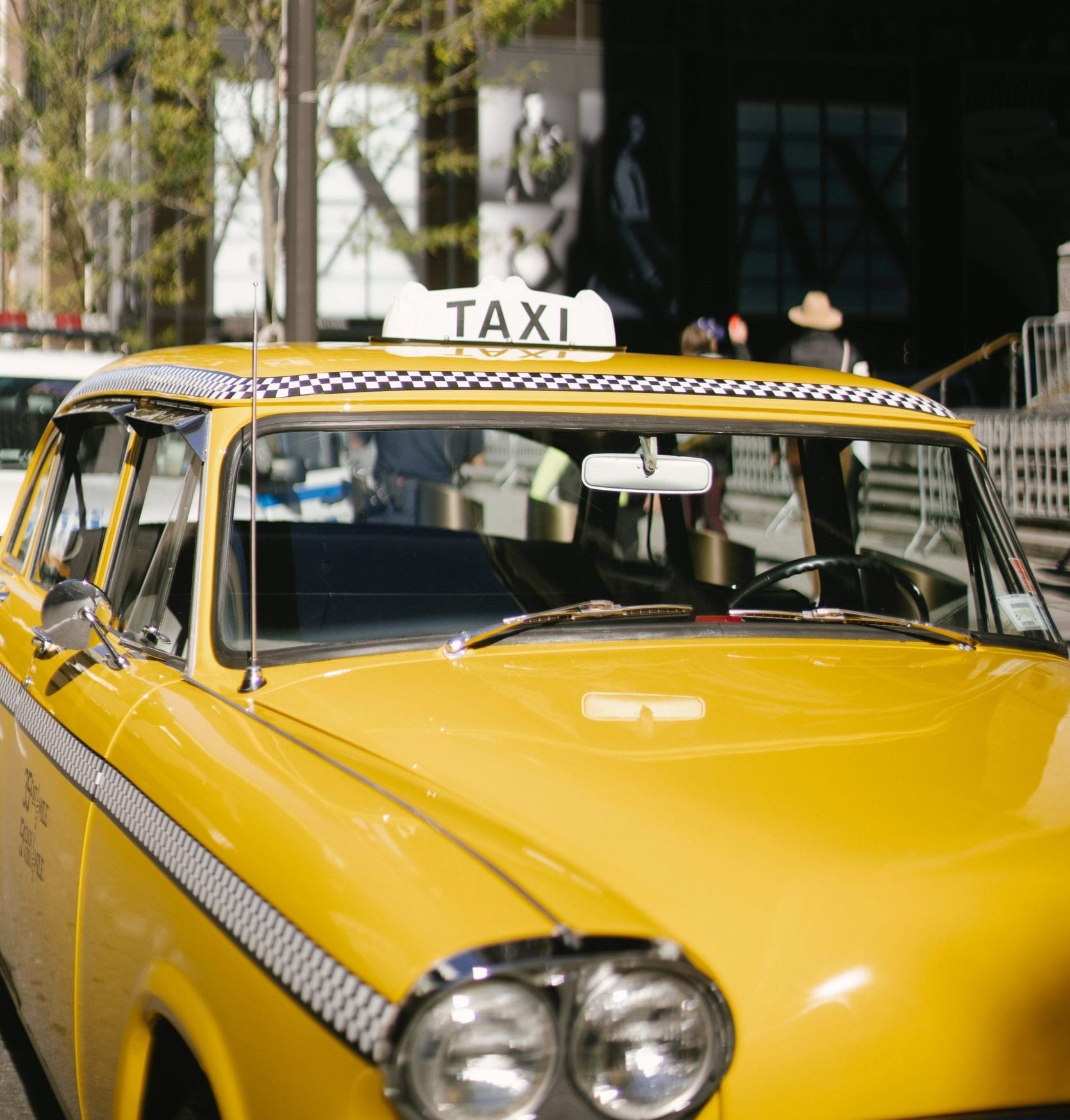 Cost of a Las Vegas Taxi
Although there are many different Las Vegas taxi companies, they all work under a regulated pricing system defined by the state of Nevada, which includes a starting fee, airport charge (if travelling from the airport), and a per-km rate. All taxis calculate their prices using a taximeter, so by the distance travelled, except for airport taxis, that now have a set rate of €18.50 ($23 USD) from the airport to the famous Las Vegas Strip. All Las Vegas taxis accept payment by credit card, however, travellers paying with credit cards are charged an additional $3.00 fee.
Taximeters start at around €2.70 ($3.30 USD), with each additional km costing €1.30 ($1.63 USD). It is also important to know that a standard Las Vegas taxi is a Sedan. This vehicle can carry up to 5 passengers. Las Vegas cabs are available 24/7, with no extra fee applicable at night or during the holidays, allowing you enjoy the ultimate party destination in the world.
Base Fare – €2.70 ($3.30 USD)
Each Additional Km – €1.30 ($1.63 USD)
Las Vegas taxis are not allowed to charge extra for helping you load, unload or for any piece of luggage. However, an extra fee of €1.47 ($1.80 USD) is applicable if going to or leaving the McCarran International Airport (LAS).
What our customers say about Welcome
Where to get a Taxi in Las Vegas
Trying to find a taxi in busy Las Vegas can seem quite daunting, especially because it is illegal to hail a taxi straight off the streets. Nevertheless, with the right information, it couldn't be easier to get around this bustling city in the comfort of your own private Las Vegas taxi.
Taxi ranks can be found all over the city; at major tourists spots, in front of hotels and at the McCarran International Airport (LAS).
However, you can also call a Las Vegas cab, book online or via the taxi company's mobile application, establishing well defined pickup points. There are 16 different taxi companies in the valley of Las Vegas, making it extremely simple to find your taxi transfer around the city. All taxi company's vehicles are white with their company colours across the sides of the car, except for one, the iconic yellow cab.
The Benefits of Booking a Las Vegas Transfer in Advance
It is always a nice feeling to know that you don't have to run around the town, trying to find an empty taxi, especially late at night or carrying around luggage. Knowing that your reliable taxi driver is waiting for you exactly where you asked them to be, gives you great peace of mind. Booking your transfer in advance, not only gives you that reassurance, it also allows you to pay a fixed price and not watch the meter get higher as you go. There are only benefits when booking your Las Vegas private shuttle in advance with Welcome Pickups, as you can also guarantee a stellar local driver.
Las Vegas Taxi Tips
Do not try to hail a taxi from the street as you will be wasting your time. It is against the law for taxis to randomly stop in the street.
Taxis in Las Vegas have a hard time making change from large bills, so make sure to have smaller bills to pay your fare.
It is not mandatory to tip your Las Vegas cab driver, however many travellers do when they enjoy their ride. If you do tip your driver, the usual amount would be 15% of the final price.
Safety and Regulations in Las Vegas Taxis
Las Vegas taxi services are regulated by the Nevada Taxi Cab Authority. Many laws apply to taxi drivers and to passengers alike:
Taxi drivers must obey the passenger's directions as it related to route taken.
Las Vegas taxis are required to have air conditioning and heating in their vehicles.
A passenger in Las Vegas must be given a completed receipt if they request one.
Credit Cards are accepted in all Las Vegas cabs, however, passengers paying with credit cards are charged a $3.00 fee over the meter charge.
Passengers can only be charged the amount shown on the taximeter plus any applicable credit card and/or e-hail transaction fees.
All passengers must wear a seat belt in a Las Vegas cab.