Moving around by taxi in Gdansk
Gdansk is the kind of city that will truly surprise you. Once you are there, the endless options of things to do and places to visit can be overwhelming. Take a stroll in the historic Old Town, visit the Museum of WWII, see Neptune's Fountain or take a guided boat ride on the Motlawa River; this city will leave you wanting more and what better way to travel through the city at your pace and without stress than a Gdansk taxi?
Taxis in Gdansk are relatively affordable and will help you save time and effort when getting about and trying to see as much as you can during your visit. Taxis are also a great option for getting out of the city, visiting the beach resort town of Sopot or experiencing the grandeur of Malbork Castle – one of the largest castles in the world. Whilst in the city, Welcome Pickups can cover all your Gdansk taxi transfer needs, providing safety and reliability.
TRAINED DRIVERS
Hand picked & english speaking drivers
LOW PRICES
Same price as a regular Taxi from the line
FLIGHT MONITORING
Drivers are always on time
QUALITY SUPPORT
24/7 Email & Phone support
How much does a taxi cost?
Night time


(00:00 - 05:00)
GDANSK CITY CENTRE TO THE EUROPEAN SOLIDARITY CENTRE
GDANSK CITY CENTRE TO OLIWSKI PARK
GDANSK CITY CENTRE TO WESTERPLATTE
GDANSK CITY CENTRE TO BRZEZNO PIER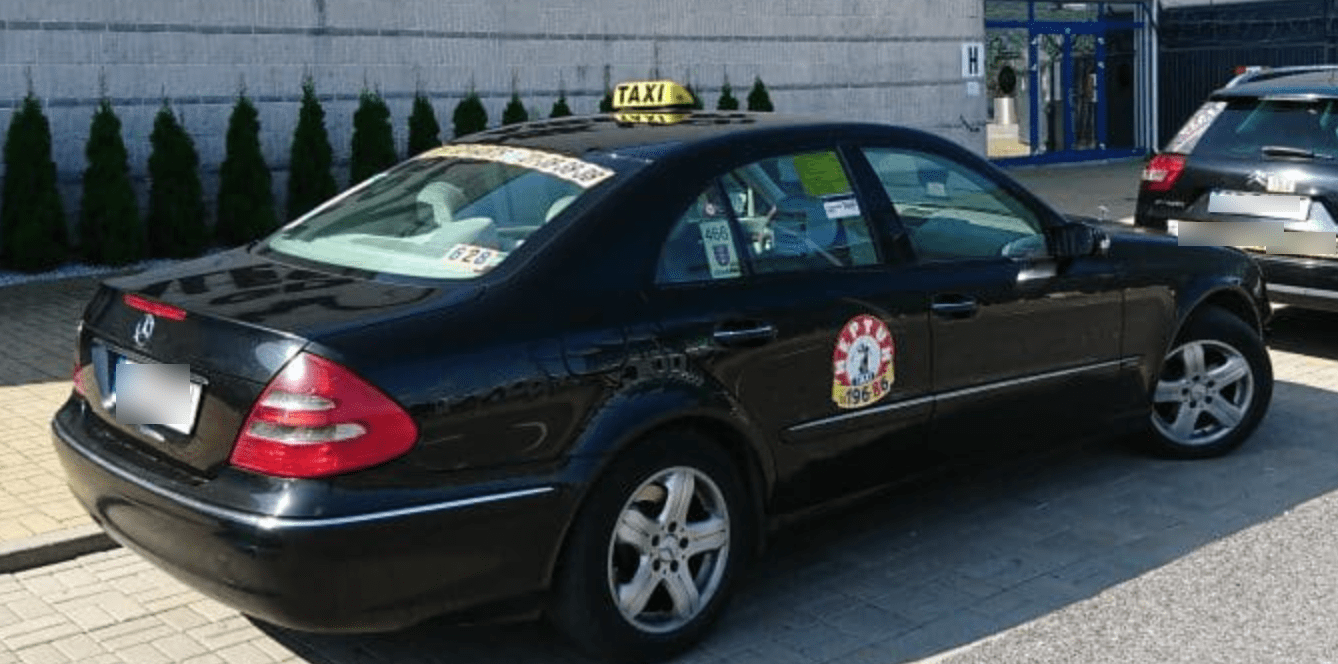 Gdansk taxi prices
Gdansk taxi prices are relatively lower compared to other European cities, making it a great option for comfortable and private city transfers. Taxis in Gdansk offer fixed-rate fares or will use a taximeter to calculate the cost. In both cases the fare will be calculated using the following criteria: an initial starting fee, a per km cost and a waiting (per hour) cost. The average rates for taxis in Gdansk are as follows:
Initial base fee: €1.60 (PLN 7) 
Per km cost (day rate): €0.55 (PLN 2.50) 
Waiting time – charge per hour: from €8.10 (PLN 36)
Night transfers between 22:00 and 6:00 and rides on the weekend are charged at a higher per km cost (night rate) of €0.80 (PLN 3.50).
Fixed-rate fares can be slightly more affordable, so it would be worth asking your driver for a quote before starting your journey. Many taxi companies offer a small discount when taxis are booked in advance or over the phone.
What our customers say about Welcome
How to get a taxi in Gdansk
The easiest way to get a taxi in Gdansk is to request one from your hotel reception or from the person managing your accommodation. Alternatively, you can directly contact and request a Gdansk taxi by phone which is very common. Most official taxi companies in Gdansk advertise their telephone numbers on their vehicles, so they can easily be obtained. You can also get a taxi by hailing one from the street or from a taxi rank; taxi stands are conveniently scattered around the city (Golden Gate, Gdansk Glowny Railway Station, etc.). Just make sure that every time you use a taxi it is from an official, licensed taxi company. Some of the most popular and well-established Gdansk taxi companies you can call are:
Neptun Taxi: +48 58 19 686, +48 585 111 555
City Drivers Taxi: +48 881 344 886
Hallo Taxi Gdansk: +48 58 19666
Super Hallo Taxi: +48 58 19191
Airport Taxi Gdansk: +48 734 134 059
Booking your Gdansk taxi in advance
Booking your Gdansk taxi in advance if you know when and where you'll be needing a ride makes total sense. Not only will you appreciate the benefits of not having to find an available taxi during rush hour but also, an advance booking will also guarantee you a better price. When you book with Welcome Pickups you will get a fixed-rate fare with no hidden costs and a fair cancellation policy, should you need it. Not only that, but you can expect a personalised door-to-door ride with a handpicked local English-speaking driver and access to our 24/7 customer support line.
Gdansk taxi tips
Taxi companies in Gdansk will usually offer better rates when you book your transfers in advance or directly by phone.
Fixed-rate fares are offered by most taxi companies and are usually quoted at better rates than metered transfers.
If you'd like to make a card payment, inform the taxi representative from the beginning when requesting a cab over the phone.
Be aware that the Gdansk taxi rates increase once you leave the city limits. Therefore, if you are planning a transfer to a destination outside the city, request a set fare so you know exactly what you will be paying.
Wheelchair-accessible taxis in Gdansk
Many but not all the taxi companies in Gdansk can accommodate a wheelchair-accessible vehicle. However, some of the more established companies, like Neptun Taxi (+48 58 19686) or Airport Taxi Gdansk (+48 734 134 059), can provide fully wheelchair-accessible vehicles upon request. Ensure you contact your preferred company ahead of time and that you specify your requirements to secure the appropriate vehicle for your needs.
Gdansk taxi safety and complaints
Gdansk taxi safety is of a high level as long as you only use officially licensed cabs. You can recognise licensed taxis as they will have the name and telephone number of the company written on the door and, in some cases, on top of the vehicle. Unlicensed taxi drivers do operate in the city and are known for trying to overcharge customers, so they should be avoided at all costs.
If you happen to have a bad experience during a transfer, take down the details of the driver and vehicle and report the incident to the associated taxi company directly. For serious incidents, it's recommended that you contact the nearest police station.