Unbeatable service for your taxi in Trabzon
Nestled along the captivating Black Sea coastline in Turkey, Trabzon offers a splendid fusion of seaside retreat and historical exploration. Trabzon's serene beaches are ideal for basking under the sun's warmth. As you venture inland, you'll discover the remarkable Hagia Sophia Mosque and the Trabzon Museum, inviting you to uncover the region's rich cultural heritage.
For convenient and efficient navigation around this distinct city, we recommend opting for a taxi. Whether you hail one on the street, head to a designated taxi stand, pre-arrange your transfers, or phone a local taxi service, taxis in Trabzon provide a reliable means of transportation. If you're looking for extra convenience, you can also utilize the Trabzon taxi app known as "BiTaksi", allowing you to easily access and book rides whenever needed.
TRAINED DRIVERS
Hand picked & english speaking drivers
LOW PRICES
Same price as a regular Taxi from the line
FLIGHT MONITORING
Drivers are always on time
QUALITY SUPPORT
24/7 Email & Phone support
How much does a taxi cost?
Night time


(00:00 - 05:00)
TRABZON CITY CENTER TO UZUNGOL LAKE
TRABZON CITY CENTER TO AKÇAABAT
TRABZON CITY CENTER TO MOUNT SIS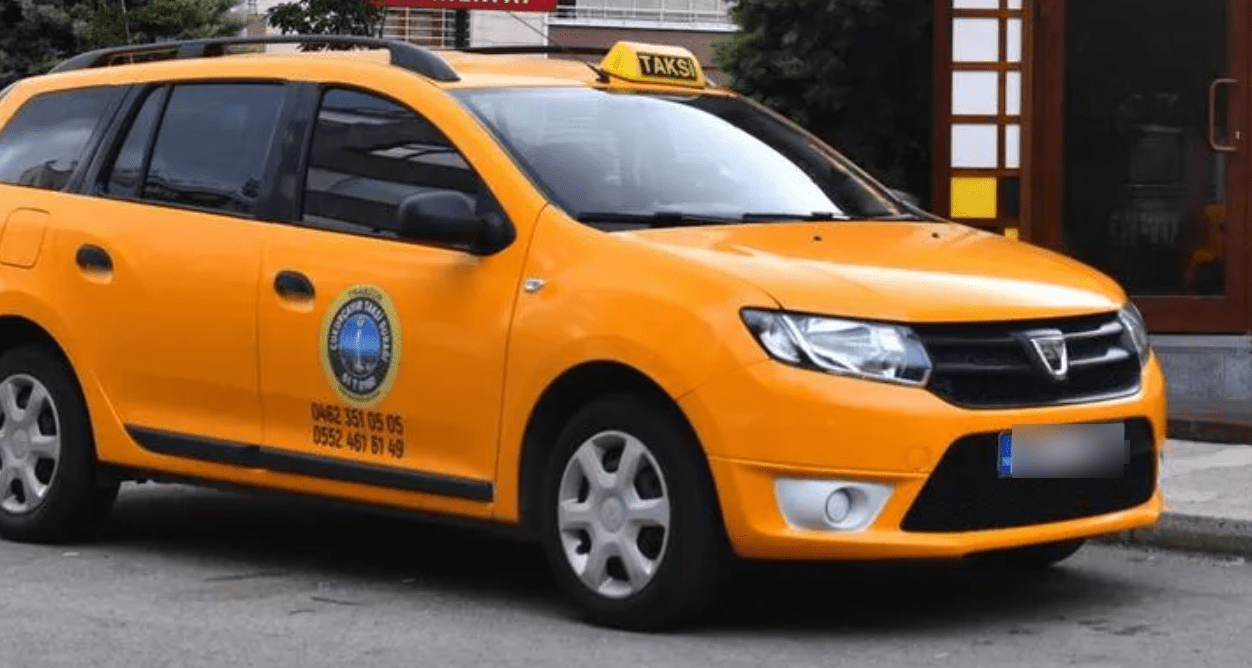 What is the typical cost for a taxi in Trabzon?
Trabzon taxis operate using taximeters, factoring in time and distance when it comes to fare calculation. The starting rate for authorised taxis is approximately €0.70 (TRY 20), with around €0.40 (TRY 12) charged per km. Additionally, there is a waiting fee of €4.00 (TRY 120) per hour. Though meter usage is common, some Trabzon taxi drivers may agree on a fixed fare beforehand.
What our customers say about Welcome
How to get a taxi in Trabzon?
Taxis in Trabzon are easily identifiable by their distinctive yellow colour. These yellow taxis are a common sight around the city, serving as a convenient transfer option. Whether you're after a cab on the street, from a taxi rank, or through a taxi app in Trabzon, the yellow taxis are a reliable and easily recognisable mode of transportation to explore the city's attractions and any nearby destinations with comfort.
For a more personalised experience, you can pre-book your private Trabzon taxi service online or over the phone. Two of the recommended local taxi companies you can consider calling are Forum Taksi Trabzon, reachable at +90 537 919 2931, or Taksi Trabzon Durağı, reachable at +90 543 634 9961.
Benefits of booking your Trabzon taxi with Welcome
Ensuring a well-managed budget for your trip is crucial when visiting Trabzon, as with many other destinations. Planning and pre-booking your Trabzon taxi transfers can provide a solution to this challenge.
By arranging your taxi in Trabzon beforehand, you eliminate the need to wait on the street for an available taxi or carry cash constantly for fare payments. For a seamless and cost-effective experience, consider booking your rides online with Welcome Pickups, and benefit from excellent 24/7 service, English-speaking local drivers, competitive prices and round-the-clock customer support for your peace of mind.
Trabzon taxi tips
If you're paying in cash, be sure to carry change with you as the local Trabzon taxi drivers rarely have lots of coins on hand.
Keep local taxi company numbers handy or use a taxi app in Trabzon for easy on-demand pickup service.
Avoid unmarked vehicles and opt for licensed yellow taxis for a secure journey.
Wheelchair-accessible taxi in Trabzon
The standard taxis in Trabzon aren't well equipped for wheelchairs. Instead, you will need to pre-book your journey with a local tour operator or travel agency. That way, some of your vehicle options will be roomy, fully accessible and equipped with ramps. To book a ride you can contact your chosen private provider directly or book via Holiday Taxis.
Trabzon taxi safety and complaints
Taxis in Trabzon are typically trustworthy, but be cautious of potential longer routes to inflate fares. Prevent this by inquiring about travel time beforehand and using Google Maps for confirmation. If problems arise, ask for a receipt and report any concerns to the associated taxi company or the local authorities.