Taxis in Vienna
Vienna is the capital of Austria and its largest city. It's filled with imperial splendour and world-class museums, and is known for its musical and coffee heritage.
If you'd rather experience the cosmopolitan flair and the city's astonishing architecture than spend the day trying to figure out your way around the public transportation, then this is your chance! Hop on a Vienna taxi and savor this buzzing metropolis at your leisure.
TRAINED DRIVERS
Hand picked & english speaking drivers
LOW PRICES
Same price as a regular Taxi from the line
FLIGHT MONITORING
Drivers are always on time
QUALITY SUPPORT
24/7 Email & Phone support
How much does a taxi cost?
Night time


(00:00 - 05:00)
VIENNA TO VIENNA INTERNATIONAL AIRPORT
VIENNA CENTRE TO PANDORF DESIGNER OUTLET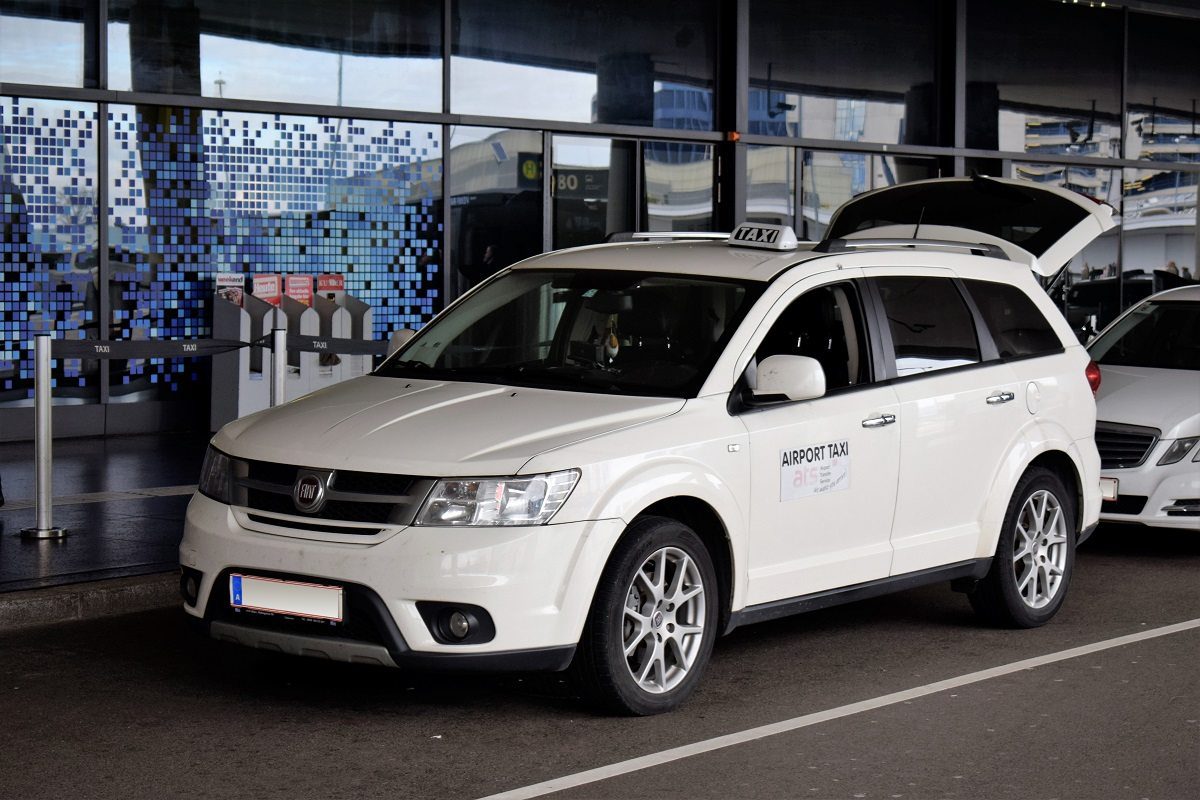 Cost of a Vienna Taxi
Taxis in Vienna are reliable and relatively cheap compared to other Western European cities. Drivers use taximetres to calculate the total fare of your journey. Taxi fares are regulated on a regional level. Licensed taxi operators are bound by these transport fees for rides in the core area of Vienna.
Base Fare – €3.80 (Monday to Saturday, 06:00-23:00)
Any other time – €4.30 (Nights, Sundays, Public Holidays)
Fare per Kilometre – €1.42
Generally speaking, the average cost of a short journey to the city centre is usually between €7 and €12, while a journey to the airport can cost anywhere from €35 to €55. There's a fixed price of €36 for a maximum of 4 passengers ordering a taxi from the airport. Some taxi companies may charge more for extra passengers or for luggage.
The costs for a Vienna taxi ride, can of course vary depending on the actual traffic situation. Vienna taxi fares are also higher on Sundays and public holidays.
All taxis in Vienna are fitted with a meter, but we recommend asking an approximate price for your journey with your driver before you hop on. Not all taxis accept credit card payments, although the taxi applications available online usually allow you to pay by card via the app.
What our customers say about Welcome
How to get a Taxi in Vienna
There are a few different ways to find a taxi in Vienna. You could walk to the nearest rank, pre-book a taxi by phone or use an app.
Your hotel and most tourist information centres will provide you with phone numbers for taxi companies, and may even call them for you. There are several free mobile phone applications available that may help you book a taxi in advance, check the length of your journey and the total cost, or give you the option to pay by card.
Picking a taxi by walking to a Vienna rank has many advantages. Taxi stands are dotted all around the city centre and are marked with the two letters "TX". They are located near major tourist spots and populated areas like The Hofburg, the Schönbrunn Palace, Vienna Zoo and the Vienna City Hall.
To order a taxi in Vienna in advance, contact Taxi 40100 or 60160 Taxi via their contact form.
Benefits of Booking a Vienna Taxi in Advance
There's nothing like knowing that your Vienna taxi will be there to pick you up from your hotel and conveniently transfer you to the airport or your destination in Vienna. Our handpicked personnel will take care of your needs, give you expert tips on their favourite city and a few suggestions that are sure to take you off the beaten track. Because our drivers are not simply there to take you from point A to B; just think of them as your own personal travel guides and book your transfer with Welcome Pickups in advance!
Vienna Taxi Tips
A tip of 10% is expected by taxi drivers. Round up to the nearest euro or add 10% to the final fare for good service.
Taxis cannot typically be hailed from the street. The easiest way to get a taxi is to walk to the closest rank.
Most taxis accept payment by credit card, but it's better to ask the driver before you get in.
Wheelchair Accessible Taxis in Vienna
Vienna is a very accessible city, as is the rest of Austria. However, regular taxis don't have any special ramps or seating for people with mobility difficulties. If a fully accessible vehicle is what you are looking for, contact Taxi Mann Mödling at +43-2236-30300.
Safety and Complaints for Vienna Taxis
Drivers in Vienna are a very honest bunch and rarely try to take more money from their passengers. However, if you do believe this has happened to you, you should write down the taxi number and driver's unique ID number and ask for your receipt. You should then call the company that you booked the taxi from or head to the Local Police and make a report.