Taxis in Los Angeles
Los Angeles, also known as the "City of Angels", is the second largest city in the US after New York city. It is also home to Hollywood and recognised for being the heart of the film industry, for its famous warm weather and for its endless rows of palm trees. It is no wonder that LA is a hot spot for travellers from around the world, making the most of the many attractions the city has to offer. LA has over 2300 taxis wandering its streets which belong to nine different taxi operators, so getting around LA in a cab is very easy.
TRAINED DRIVERS
Hand picked & english speaking drivers
LOW PRICES
Same price as a regular Taxi from the line
FLIGHT MONITORING
Drivers are always on time
QUALITY SUPPORT
24/7 Email & Phone support
How much does a taxi cost?
Night time


(00:00 - 05:00)
BEVERLY HILLS HOTEL - SANTA MONICA PIER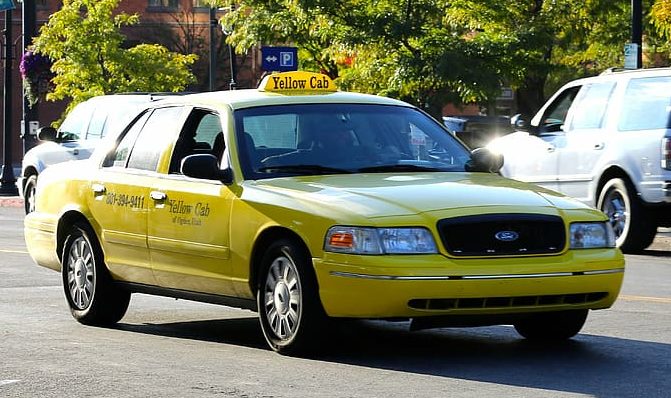 Los Angeles Taxi Prices
The cost of an LA taxi is determined by the Bill of Rights for Taxis that create the rules and regulations in Los Angeles. Usually cabs in LA use a taximeter to calculate your fare, so based on the time and distance travelled. However, some of the private taxi companies offer a set-cost for the most popular routes and each taxi driver must adhere to the guidelines when offering set-rat fares.
Base Fare: €2.35 ($2.85 USD)
Price per mile: €2.20 ($2.70 USD)
For each 37 seconds waiting/delay: €0.25 or €24/hour ($0.30 USD or $29.19 USD/hour)
Price to leave from LAX airport: €3.30 ($4 USD)
It is important to note that there is a minimum fare originating from LAX of €12.30 ($15 USD), and a flat fare of €38.30 ($46.50 USD) exists for taxi trips between LAX airport and downtown LA (Alameda St., Santa Monica Fwy., Harbor Fwy., Cesar E. Chavez, Union Station and Chinatown).
What our customers say about Welcome
How to get a taxi in Los Angeles
It is always best to catch one of Los Angeles' many cabs, as the city is big and can easily become overwhelming. LA is spread out, so if you are looking to explore, you will need a good few days to do so. Secure at least a day if you wish to visit Venice or Santa Monica, and you can't come to the "City of Angels" without seeing Hollywood and the Griffith Observatory. To do all of this, nothing is easier than taking one of LA's cabs. However, it is not common to directly hail a taxi; Los Angeles cabs are best requested over the phone, although you may find a few around the city late at night, or at a taxi ranks around the city, train stations and at the airport. So make the most of the time you have by getting one of LA's taxis, and feel the freedom of having a customised experience with a door-to-door service.
A few Los Angeles taxi companies include:
Beverly Hills Cab:

+1 310-273-6611

Checker Services:

+1 800-300-5007

Taxi Taxi Easily: +1 424-222-2222
Book your Los Angeles Taxi Transfer in Advance
Arriving at LAX airport and having to find your way around the big city can be daunting, but knowing that your LA taxi will be waiting for you at a set time, in a set location and at a fixed price, takes a lot of weight off your shoulders. Moreover, looking for a taxi rank within the city, having to wait in line for a cab all the while wasting the precious time you have left on your trip, is stressful. It is best to simply call a Los Angeles taxi service in advance. Bearing in mind that many advance booking companies may have high fees, so to avoid steep rates and hidden charges, book your LA transfer with Welcome Pickups.
Los Angeles taxi tips
All LA taxis should accept payments by credit card, however, an extra fee may be applied.
It is customary to tip your taxi driver around 15% to 20%.
If you are taking an LA taxi, fares are metered and vary by company. Make sure that your driver resets the taximeter and that it is running correctly before you begin your journey.
For longer journeys, it may be cheaper to agree on a set price with your driver or book a taxi online at a set fee rate.
You will have to pay an additional €3.30 ($4 USD) if you take a taxi from LAX airport.
Wheelchair Accessible Taxis in Los Angeles
Unfortunately, not all LA taxis are equipped to transport wheelchairs. However, there are a few companies around Los Angeles that are. You can always call a LA taxi service and ask. A few companies that do so: LA City Cab: +1 888-248-9222 – their vehicles are specially equipped to accommodate people with wheelchairs, oxygen tanks, or other accessibility needs. You can also contact United Independent Taxi: +1-800-822-8294. They service the greater Los Angeles area (LA, Hollywood, Santa Monica, Venice, Marina Del Ray, and more).