Taxis in Belgrade
There's more to Belgrade than meets the eye. A city often overlooked by travel guides and ambitious travellers, beautifully nested between the Danube and Sava rivers, Serbia's capital has a beauty of its own. A friendly disposition is always guaranteed here, in fact you will rarely find more hospitable and warm people than the Serbs! Which is why you should definitely enjoy the perks of this lively capital to the fullest and consider ordering a taxi for your transportation. Serbian drivers will take you everywhere with a smile and will guarantee a safe and enjoyable ride to the city's impressive landmarks.
TRAINED DRIVERS
Hand picked & english speaking drivers
LOW PRICES
Same price as a regular Taxi from the line
FLIGHT MONITORING
Drivers are always on time
QUALITY SUPPORT
24/7 Email & Phone support
How much does a taxi cost?
Night time


(00:00 - 05:00)
AIRPORT NIKOLA TESLA TO TOWN CENTRE
AIRPORT NIKOLA TESLA TO TESLA MUSEUM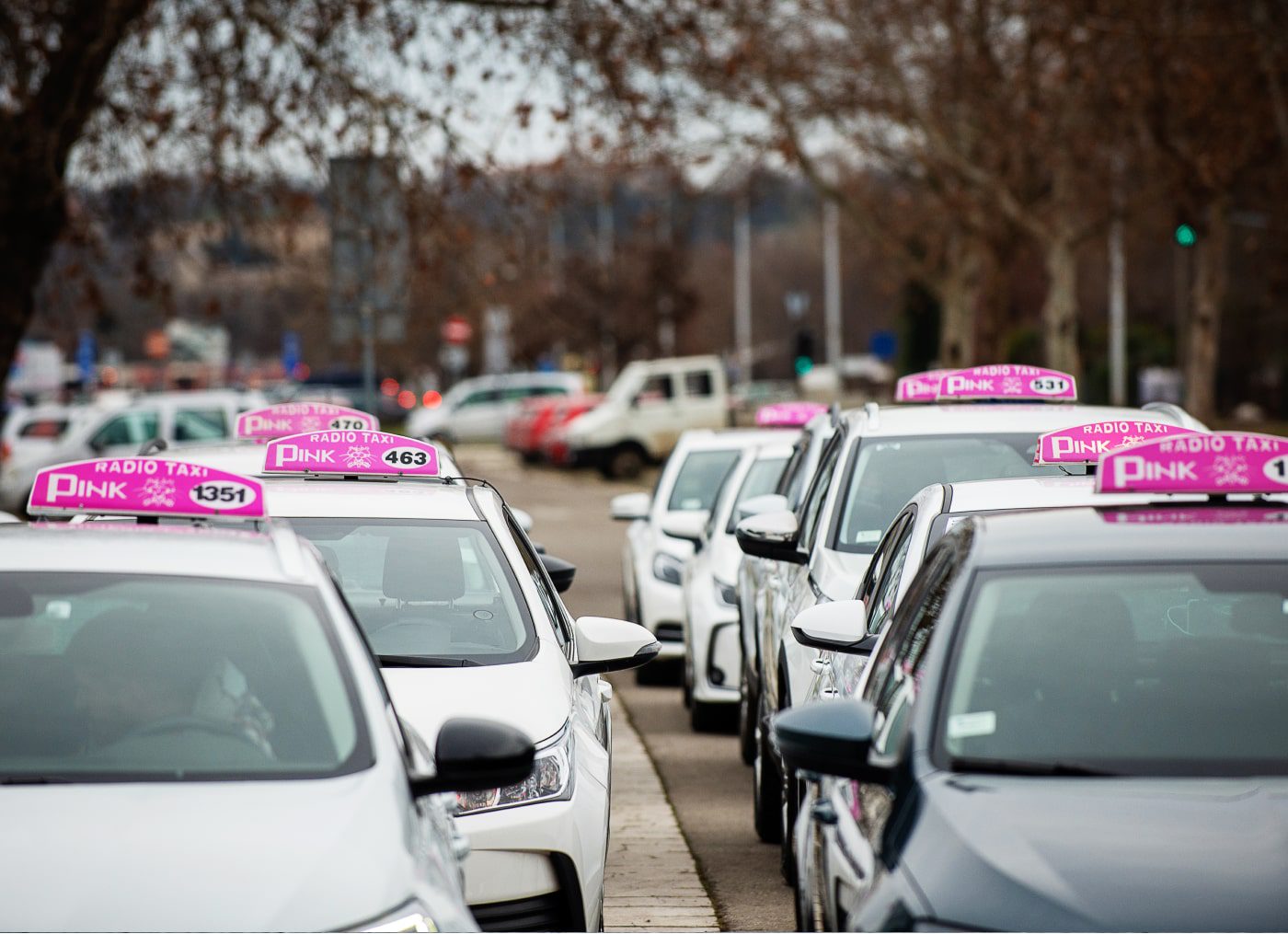 Cost of a Belgrade Taxi
Belgrade taxi prices are officially set by cities or districts. The taxi tariffs in Belgrade are published in the official tariff ordinance. They are valid for all taxis companies driving in the downtown area and may not be exceeded or undercut. This is ensured by officially calibrated taximetres installed in the vehicles. Of course, potential passengers should always watch out for unlicensed drivers as they may not have or set taximetres in their vehicles.
The price of a Belgrade cab depends on several factors. These are the route to be travelled, the journey time and of course, traffic conditions. Generally speaking, these are the applicable fares for a taxi in Belgrade:
Day fares (from 06:00 till 22:00)
Base tariff: 164 дин (€1.40)
Price per kilometre: 58 дин (€0.50)
Night fares (from 22:00 till 06:00, on Sundays and holidays)
Base tariff: 164 дин (€1.40)
Price per kilometre: 82 дин (€0.70)
What our customers say about Welcome
How to get a Taxi in Belgrade
With more than 570 available taxis in Belgrade, finding one shouldn't be hard. You will see parked taxis around major city landmarks, such as Saint Savva's church and near the Belgrade fortress. At nighttime, it would be better to download a taxi app or order a taxi by phone or online. The city has a chaotic nightlife and people are always out and about after midnight so plan in advance.
If you are looking for a reliable and trustworthy solution for your transportation, we recommend downloading the Pink Taxi Belgrade app. Pink Taxi started operating in 1994 and is one of the most popular taxicab associations amongst Belgraders.
The average arrival time of the vehicle is 3 to 5 minutes, depending on the weather. You can pay for the ride with cash or a credit card.
Benefits of Booking a Belgrade Taxi in Advance
Finding a taxi in a foreign country may seem like a daunting experience. You may be afraid of coming across the wrong sort of driver who may try to outsmart you or who doesn't speak English. Luckily, with Welcome Pickups, you can feel at ease knowing that your English speaking driver will be waiting outside the airport terminal for you, will greet you warmly and escort you to your chosen vehicle. So if you are looking for more flexibility and peace of mind, book your Belgrade airport transfer with Welcome Pickups!
Belgrade Taxi Tips
If you need a taxi after midnight, is always better to book a taxi in Belgrade in advance, as there is always higher demand at night.
If you felt the service of your Belgrade taxi was of a high standard, you're free to tip anywhere between 10-20% of your final tariff in cash.
The average price for a taxi in Belgrade from your hotel to some of Belgrade's clubs, or from one part of the city to another, is always around 1176 дин (€10).
Wheelchair Accessible Taxis in Belgrade
Belgrade is a fairly accessible city. However, regular taxis you find roaming about the metropolis may not have adapted spaces for wheelchair users. So if there are wheelchair users in your travel group, plan in advance and book a wheelchair-friendly vehicle today. You can contact the company Cukaricki Plavi Taxi who offers services for people with mobility difficulties.
Safety and Complaints for Belgrade Taxis
Keep in mind that every single taxi in Belgrade needs to have: a company board and unique number on the roof, a taximetre and a registration plate with the letters TX at the end. If you have doubts about the driver of your Belgrade taxi and fear that you may have entered an unlicensed vehicle, stop the ride and note down the license plate. You can then choose to enter a different taxi or walk to the nearest police station to make a complaint.