Taxis in Edinburgh
Nothing beats a door-to-door service, and the only way to do so, is by travelling around Edinburgh in a taxi transfer. Taxis are available around the city and at EDI airport 24 hours a day. There are no flat rate fees for the "black cabs" at Edinburgh airport or around the city. Taxis in Edinburgh are very similar to those in London; spacious, comfortable and elegant. Moreover, the famous black cabs can take up to five passengers besides the driver. So why not sit back, relax and enjoy your comfortable ride around Edinburgh.
TRAINED DRIVERS
Hand picked & english speaking drivers
LOW PRICES
Same price as a regular Taxi from the line
FLIGHT MONITORING
Drivers are always on time
QUALITY SUPPORT
24/7 Email & Phone support
How much does a taxi cost?
Night time


(00:00 - 05:00)
ROYAL MILE - OCEAN TERMINAL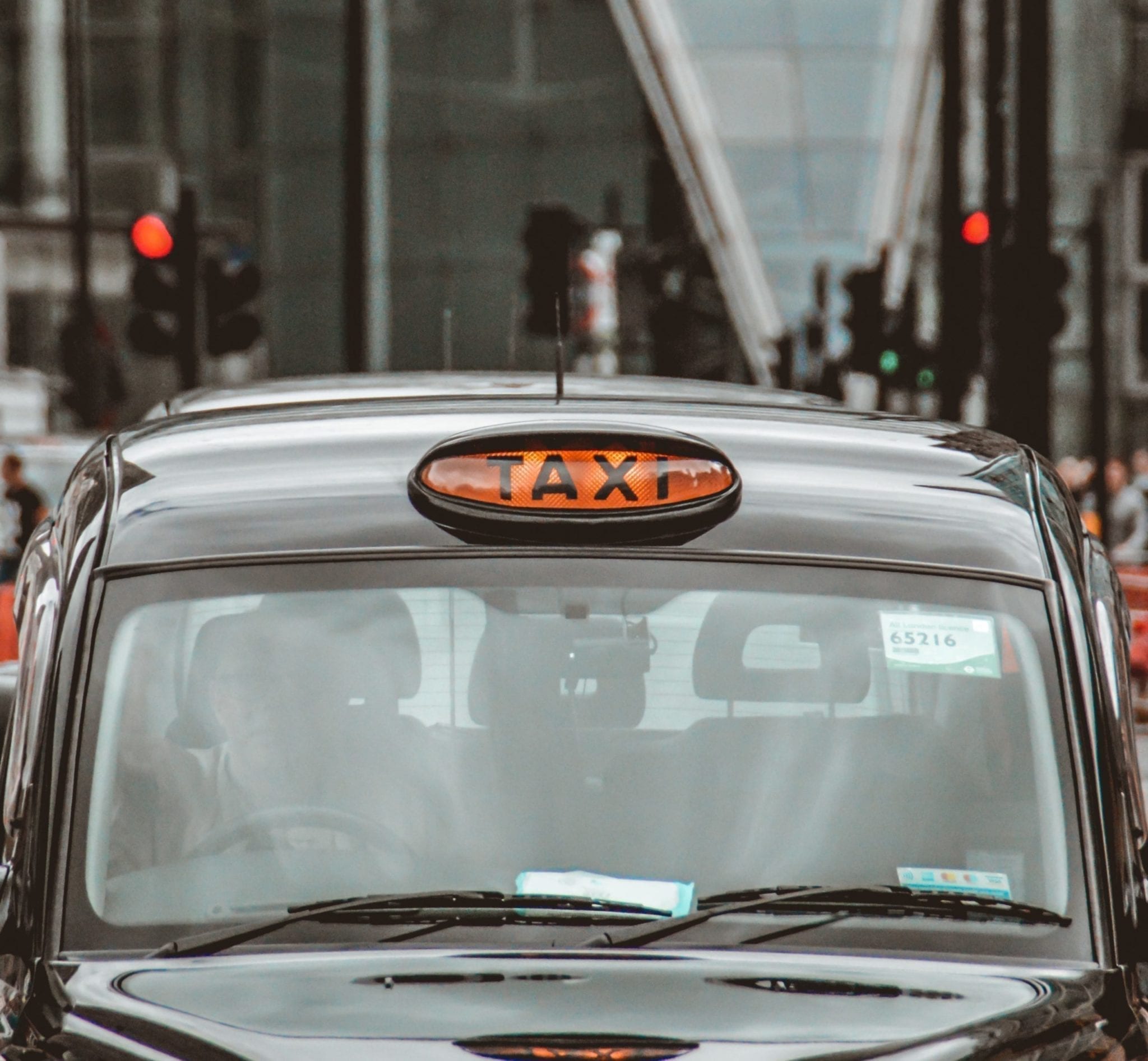 Edinburgh taxi prices
All taxis in Edinburgh, including the iconic Black Cabs, calculate their transfer rates using a taximeter, which is based on the time and distance travelled. Your driver should always have the meter clearly visible and running throughout your journey. You will then pay the fare shown on the meter once you reach your destination.
The minimum charge is €3.30 (£3) and €4.50 (£4) at night or during the holidays and €5.50 (£5) at night during the holidays.
Base Fare – €3.30 (£3)

Every 163 m – €0.30 (£0.25)
Airport to City Fare – €26 (£23)
Tipping is entirely up to you; because of the high fares, local people rarely tip on short journeys, but they occasionally round up to the nearest 50p on their longer Edinburgh taxi transfers.
What our customers say about Welcome
How to get a taxi in Edinburgh
It is very easy to get one of Edinburgh's black taxis as they can be hailed in the street, ordered on the phone (extra 80p charge) or picked up at one of the many central ranks. There are also many private taxi companies that can be booked directly on their online websites or even through their mobile applications.
If you are in the city centre, you can find taxi ranks just about anywhere, simply walk to the front of the line and tell the driver where you'd like to go. Calling for one of the city's black cabs is also a possibility, especially if you are travelling at night. There are many taxi companies in Edinburgh, but here are two of the most popular ones:
Central Taxis: +44 131 229 2468
City Cabs: +44 131 228 1211
Book your Edinburgh taxi service in advance
Although there are plenty city cabs in Edinburgh, queues can get quite long at the taxi ranks around the city and at the airport. Waiting in a long queue in Scotland's rainy and cold weather is never very pleasant. By booking your private taxi in advance with Welcome Pickups, you can ensure a taxi with no wait at all, 24/7 customer service and knowledgable local drivers. Why not put your mind to ease and enjoy a stress-free holiday.
Edinburgh taxi tips
Some taxis in Edinburgh now accept card payments. To find out if they do, you can look for a sign on the taxi's window or you can simply ask your driver.
Tipping in Edinburgh is not a requirement, and is not very frequent, however, you can always round up the final price.
Standard sized black cabs can take up to 5 people, if you are travelling in a group and split the cost of your trip, this journey becomes a very cheap transfer option.
Are Black Cabs safe?
Taxis are strictly controlled by the police cab inspector office throughout the city. All drivers have to pass a knowledge test and they also have to be screened for any criminal past. Black Cabs have now become a symbol in the UK, including Scotland, and are one of the safest travel options around the city.
Wheelchair accessible taxis in Edinburgh
Most Edinburgh black cabs are wheelchair accessible. Taxi drivers, are trained in order to provide the best possible taxi service for disabled people. Moreover, many drivers complete a course in Wheelchair Access and Disability Awareness, this ensures that the Edinburgh taxi drivers are qualified to assist with wheelchair access and will ensure that wheelchairs are properly and safely secured before setting off on a journey, assisting passengers to disembark too.