Taxis in Florence
The most convenient and enjoyable way to explore the cultural city of Florence is by taxi. As the central area is small, you can easily cross it in a taxi within a matter of minutes. Whether you want to stay out of the sun, avoid the rain or simply get from A to B as quickly and stress-free as possible, taking a Florence taxi is a great option. You can choose to take one of the taxis in Florence from a designated stand or by calling a local radio taxi company. 
TRAINED DRIVERS
Hand picked & english speaking drivers
LOW PRICES
Same price as a regular Taxi from the line
FLIGHT MONITORING
Drivers are always on time
QUALITY SUPPORT
24/7 Email & Phone support
How much does a taxi cost?
Night time


(00:00 - 05:00)
FROM CITY CENTRE TO - FLR AIRPORT
FROM SMN STATION TO - CAMPO DI MARTE STATION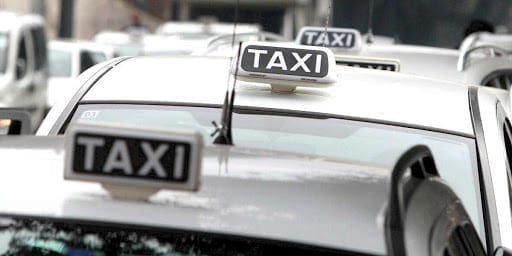 Florence taxi prices
Average journey price in the city – €8
Although Florence taxi drivers do offer some set rates for certain journeys within the city centre, the most common way to calculate your fare is with a taximeter based on distance. All taxis in Florence should have their prices written on a card on display. Unlike most cities, Florence taxis don't charge a different rate per km for the day and night, instead, they change their base fares and keep the price per km at a set €0.10.
Minimum Fare – €5
Base Fare Day (06:00 – 22:00) – €3.30
Base Fare Night (22:00 – 06:00) – €6.60
Base Fare Sundays & Holidays – €5.30
Price/km – €0.10
It's worth keeping in mind that there may also be extra charges for things such as large items of luggage (€1 per piece), keeping your driver waiting for an hour (€24) and using a radio Florence taxi service (€2.20).
What our customers say about Welcome
How to get a taxi in Florence
Unlike many other major cities in Europe, you can't simply flag a taxi in Florence from the street. You will need to walk to a designated taxi stand or call one of the local radio taxi companies. Taxi stands can be found outside of most tourist attractions, main squares and transport hubs. For example, Piazza Della Indipendenza, Piazza Duomo, Via il Prato, Porta Romana, Stazione Campo di Marte and the Airport.
If the weather is bad or you are travelling late at night, calling one of the Florence taxi services may be your best option. There are two major taxi companies in the city, Taxi 4242 and Taxi 4390, which can be reached on +39 055 4242 and +39 055 4390 respectively. Please note that there will be an extra charge of €2.20 for using this service. 
Book your Florence taxi service in advance
Are you looking for a transfer from Florence airport, to explore more of a city on a day trip or simply to get to the local shopping mall? Well, booking your Florence taxi service in advance could save you lots of time and even money. Although you can pre-book with one of the companies in Florence itself, they may add on additional hidden fees for things such as luggage and travelling at night. Instead, we recommend making your Florence taxi booking with Welcome Pickups to have the peace of mind of a set-rate fee with no hidden extra costs.  
Florence taxi tips
Make sure your driver resets the taximeter before you begin your journey.
Be aware that there is a minimum spend of €5, no matter how short your journey is.
A standard taxi in Florence can take up to 5 pieces of luggage.
Baby seats don't come as standard, but you can bring and fit your own for free.
Wheelchair accessible taxis in Florence
Unfortunately, the standard local taxis in Florence aren't equipped to carry people in wheelchairs. However, one of the local companies does offer this service if you book in advance. Taxi 4390 have large taxis that are fully equipped with ramps and hydraulic lifts. They can take one wheelchair user and 5 other passengers. The cost is €30 per hour which includes the first 15 km. The charge after the first 15 is €1 per km. To book your wheelchair accessible taxi in Florence, you can call +39 328 959 2205 or send an email to [email protected]
Florence taxi safety and complaints
Taking a Florence taxi is usually very safe and enjoyable. However, there may be cases when you driver could be rude, overcharge you or try to scam you. If this does happen, be sure to ask for your receipt, note down the driver's ID and license number and call the local police on +39 055 203 911 (Polizia – Commissariato S. Giovanni).