Cabs in New Orleans
New Orleans is known for its jazz music, delicious food, and Mardi Gras celebrations. It is located on the Mississippi River and its festive spirit has made it a popular tourist destination, attracting many visitors each year. There are many neighbourhoods in New Orleans, each with its unique character and attractions. Some of the most popular attractions include the French Quarter, Jackson Square, the New Orleans Museum of Art and the Audubon Zoo. The city is also home to many famous musicians, such as Louis Armstrong, Fats Domino, and Harry Connick Jr. New Orleans is a city worth visiting if you're looking for a unique, inspiring and exciting travel experience!
Using cabs in New Orleans is fairly affordable and makes moving from one place of interest to another easy. There are several New Orleans cab companies, whilst many taxis are privately owned, so expect each ride to perhaps look different. If you need any advice on rates and meter charges, you can contact the Taxi Bureau at (504) 565-6272. Choosing Welcome as your cab service in New Orleans will guarantee world-class service at no hidden costs. 
TRAINED DRIVERS
Hand picked & english speaking drivers
LOW PRICES
Same price as a regular Taxi from the line
FLIGHT MONITORING
Drivers are always on time
QUALITY SUPPORT
24/7 Email & Phone support
How much does a taxi cost?
Night time


(00:00 - 05:00)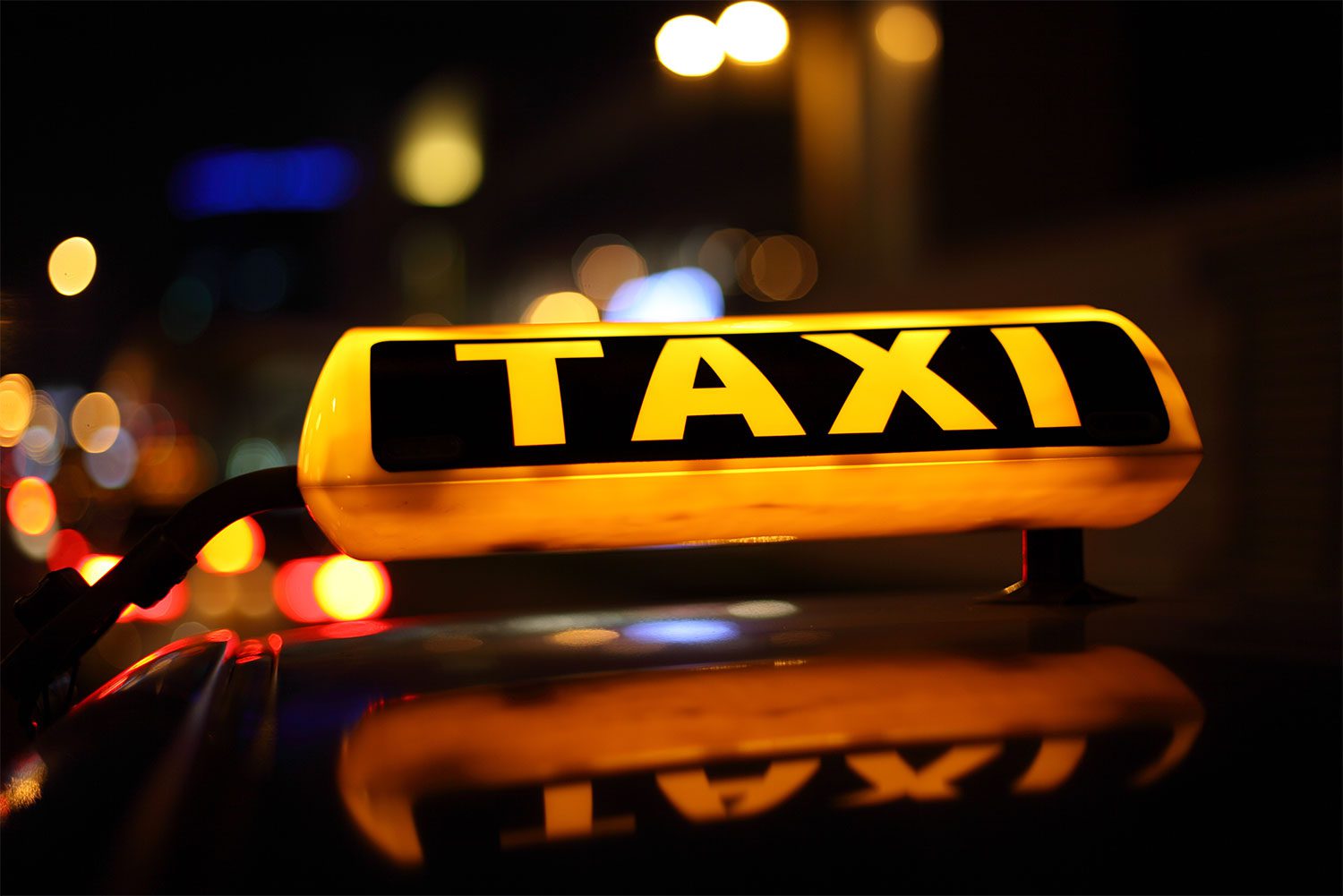 Prices for the cab service in New Orleans
Cabs in New Orleans are pretty affordable and rates are regulated by the Ground Transportation Bureau. It is customary to tip drivers around 10% and if you are extremely satisfied with the service, even more.
Drop rate: $3.50 (€3.20)
Each additional 200 meters (1/8 of a mile): $0.30 (€0.27)
Check with the taxi company you book if they charge extra for night services or pickups.
What our customers say about Welcome
How to get a Taxi in New Orleans
There are thousands of cabs in New Orleans that may be immediately booked or hailed. There is also a plethora of cab service New Orleans businesses, which is why the vehicles come in various colours. New Orleans cab companies are listed online and can be called up or booked through their website or app. You can also have a look below for the most popular ones:
United Cabs (504) 522-9771 (Central Business District/Downtown)
Veterans Cab (504) 367-6767 (Garden District/Uptown)
Liberty Bell (504) 821-8222 (Mid-City)
Alliance (504) 872-0221 (Gentilly/New Orleans East/Chalmette)
Benefits of Pre-booking your New Orleans Taxi with Welcome
When arriving at an exciting new destination like New Orleans, the last thing you want to worry about is transportation. That's why we recommend pre-booking your Welcome New Orleans cab to benefit from a stress-free ride. We offer guaranteed on-time pickups, unbeatable prices with no hidden fees and 24/7 customer support. You don't need to worry about searching for a cab or for your phone taxi to be dispatched.
New Orleans Taxi Tips
It's common to tip drivers around 10% or even higher if you are happy with the service.
Make sure the taximeter is reset before you begin your ride.
Card payment services are required in all taxis, but it is best you double-check with your driver.
Taxis in New Orleans are not required by law to offer child seats. You can either pre-book a taxi and request one or bring your own.
The waiting charge is €0.20 for 40 seconds and it also applies when stuck in traffic.
New Orleans Taxi Safety & Complaints
The consensus is that using a cab service in New Orleans is safe. It is worth noting that both locals and visitors recommend that it's much safer to get a New Orleans cab at night than to walk. If you face any issues whatsoever with your taxi service, it is recommended to gather your receipt and the driver's licence details to then contact their company directly to report any problems.
Wheelchair Accessible Cabs in New Orleans
There are New Orleans cabs that are wheelchair accessible, but you will need to book them in advance as opposed to hailing them in the street; not all regular taxis offer the room or expertise needed. If you're a wheelchair or mobility scooter user, you can find valuable information about transportation from A to B here.