Madeira Taxi
Funchal is the stunning capital city of Madeira. Backed by rolling hills, with picturesque beaches lining the coast, Funchal is the perfect place to enjoy a relaxing beach vacation. However, Madeira is a large archipelago of islands, so getting around can be a little tricky. That's why we recommend taking a fast and comfortable Madeira taxi for your transfers. You can easily hail a taxi in the street, walk to one of the many taxi ranks, have your hotel call a phone dispatch Funchal taxi company for you, or book your transfers in advance.
TRAINED DRIVERS
Hand picked & english speaking drivers
LOW PRICES
Same price as a regular Taxi from the line
FLIGHT MONITORING
Drivers are always on time
QUALITY SUPPORT
24/7 Email & Phone support
How much does a taxi cost?
Night time


(00:00 - 05:00)
FROM FUNCHAL TO MADEIRA AIRPORT
FROM FUNCHAL TO PICO DO ARIEIRO
FROM FUNCHAL TO MONTE PALACE MADEIRA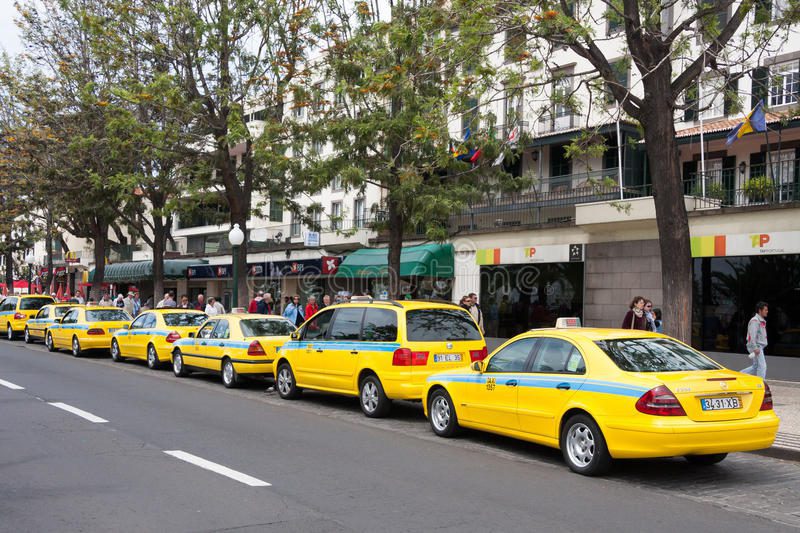 How Much is a Taxi in Funchal?
Madeira taxi rates must follow strict regional regulations. All licensed taxis are bound to these official rates and must use officially calibrated taximeters to calculate their fares. The time of day and day of the week will change the cost of your fare, but Funchal taxi rates are calculated as follows:
On weekdays:
Base fare day (06:00 to 21:00): €3
Base fare night (21:00 to 06:00): €3.60
Price per km: €0.47
On weekends:
Base fare day (06:00 to 21:00): €4
Base fare night (21:00 to 06:00): €4.80
Price per km: €0.56
There are also extra charges for things such as keeping your driver waiting (€0.25 per minute) or transporting large luggage items (€1.50 per piece).
What our customers say about Welcome
How to get a Madeira Taxi
Taxis in Funchal are available all over the island. You can hail one in the street by holding out your arm or walk to one of the many taxi ranks located all over Madeira. Major hotels, airports, the harbour and main streets and squares all have their own taxi ranks. Most hotels in Madeira also have local taxi drivers they recommend, which they can call on demand for you.
If you're travelling from outside of the city centre, you can also call one of the phone dispatch Funchal taxi companies to come and pick you up. Some of the top taxis in Madeira to call are:
Rádio-Táxis Madeira: +351 291 764 476
Taxi Miguel Pereira: +351 918 399 115
Madeira Travel Taxi: +351 917 462 001
Benefits of Booking your Funchal Taxi with Welcome Pickups
During peak season or bouts of bad weather, trying to hail a taxi in the street can be extremely difficult. During these times, waiting for a phone dispatch taxi can also result in very long wait times. Instead, why not book your Funchal taxi in advance with Welcome Pickups and avoid wait times. We offer guaranteed on-time pickups, English-speaking drivers, unbeatable prices and fully personalised transfers in Madeira.
Madeira Taxi Tips
Make sure your driver resets the taximeter to the correct base fare before you begin your ride.
The cost of your Madeira taxi will be higher at night and on the weekends.
Tipping your Funchal taxi driver isn't expected, but if you enjoyed your ride, it's always appreciated.
There's an extra charge for large luggage items when travelling in all Madeira taxis.
Wheelchair Accessible Taxi in Funchal
Madeira taxis aren't wheelchair accessible as standard. However, a few companies have fully wheelchair-accessible vehicles that they can dispatch on demand. For example, Your Taxi Madeira has accessible vehicles with a wheelchair ramp and extra space for other passengers. You can book a wheelchair accessible taxi in Funchal with them by calling +351 918 585 030.
Funchal Taxi Safety and Complaints
Taxis in Madeira are usually very well regulated and safe. However, there can be occasions when you may experience a rude driver or overcharging. If this does occur, you should try to contact the associated taxi company directly by phoning the number found on the side of the car or inside the taxi. If you felt unsafe at any time during your journey, you can report this to the local Funchal Traffic Police by calling +351 291 208 430.