Taxis in Cairo
The noise, desert heat and intense character of the bustling city of Cairo will leave even the most daring traveler with a serious case of culture shock. The constant bombardment of street sellers, the bewitching aroma of herbs and spices and the seemingly chaotic way of life will ensnare the senses of any visitor. In a city so different from most capitals, where anything could happen around the bend, you shouldn't leave anything to chance. Prioritizing your transportation in advance is a fantastic way to explore this exotic metropolis without worrying about losing your way under the desert sun. So book a Cairo taxi and roam about the bewildering streets in comfort and safety.
TRAINED DRIVERS
Hand picked & english speaking drivers
LOW PRICES
Same price as a regular Taxi from the line
FLIGHT MONITORING
Drivers are always on time
QUALITY SUPPORT
24/7 Email & Phone support
How much does a taxi cost?
Night time


(00:00 - 05:00)
CAIRO AIRPORT-FORTRESS OF BABYLON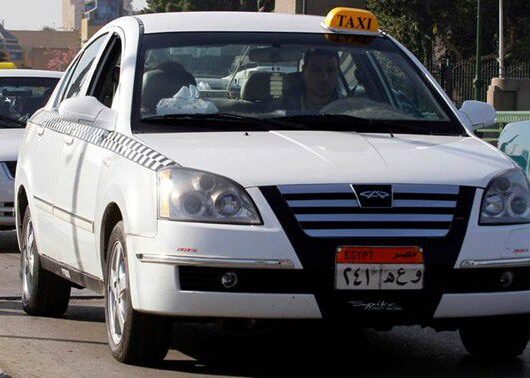 Cost of a Cairo Taxi
Taxi tariffs in Egypt are officially regulated by cities or districts.
The taxi fare in Cairo was last set in January 2017 and published in the official ordinance. It is binding for all taxis and transfer companies within the urban driving area and may not be exceeded or undercut. This is ensured by officially calibrated taximeters installed in the taxis.
Day fares
Base fee: EGP 5.00 (€0.25)
Kilometer price: EGP 2.50 (€0.13)
Waiting time per hour: EGP 20.00 (€1.08)
Night fares
There is no set night fare. The above tariff components are always valid. This means that Cairo taxi prices do not differ according to time of day and night.
What our customers say about Welcome
How to get a Taxi in Cairo
Taxis in Cairo are readily available and will halt with the slightest wave. There is the option of hailing a taxi off the street or walking to the nearest rank. Generally, the whole Cairo taxi experience has been transformed by new white taxis with taximetres and air-conditioning. Older, unmetered black-and-white taxis still drive around, and though you might end up with a cheaper fare, the discomfort and old-fashioned haggling attitude of the driver make them not worth your while.
There are countless taxi drivers hovering in front of Cairo's five-star hotels. However, it has been said that they sometimes charge double, sometimes triple than normally and even Egyptians have to pay this rate. It is advised to walk a bit further from the hotel and stand by a busy street, as in that case, the prices plummet. Alternatively, you call a Cairo taxi service or company or use a taxi app.
Benefits of Booking a Cairo Transfer in Advance
Sometimes it is not easy finding a taxi in Cairo. The hot and humid weather and unfamiliar culture can baffle even the most adaptable of travellers. If you want guaranteed rates and a driver waiting for you, book a transfer in advance with Welcome Pickups. Our hospitality and expertise will make your trip a memorable and pleasant experience that will stay with you for years to come.
Cairo Taxi Tips
Occasionally, to make some extra money, taxi drivers pick up multiple passengers, although this isn't standard practice. This will usually result in a more roundabout journey and a higher fare.
Once inside, name your specific destination and discuss price, as this will ensure that the driver will not spend the entire trip haggling for a high fare.
Keep in mind that many factors affect rates such as traffic, number of passengers, luggage, time of day, remoteness of destination.
Wheelchair Accessible Taxis in Cairo
Ordinary taxis in Egypt are well-equipped, however they do not typically have ramps or spaces for wheelchair users. Nevertheless, people with mobility difficulties could benefit from Tawsila, the first Online Taxi Booking App in Egypt for taxi services customized for people with disabilities.
Safety and Complaints for Cairo Taxis
A word of caution when moving around the city of Cairo: Some people have reported taxis with suspiciously fast-running meters, or drivers who claim the meter is broken. In such cases, simply stop the car, get out and head to the nearest police station to make a complaint. Generally, the vast majority of Cairo drivers are legitimate, polite and won't give you any trouble.