Langkawi taxi service
Langkawi, a cluster of 99 islands separated from mainland Malaysia, is a breathtaking travel destination. Its natural beauty offers pristine beaches, lush rainforests, and stunning landscapes, where visitors can explore its vibrant culture, indulge in delicious local cuisine, and enjoy a wide range of recreational activities. With so much to do and see, the best way to get around is in a Langkawi taxi, so that you get to travel at your pace and convenience.
TRAINED DRIVERS
Hand picked & english speaking drivers
LOW PRICES
Same price as a regular Taxi from the line
FLIGHT MONITORING
Drivers are always on time
QUALITY SUPPORT
24/7 Email & Phone support
How much does a taxi cost?
Night time


(00:00 - 05:00)
FROM KUAH TOWN TO PANTAI CENANG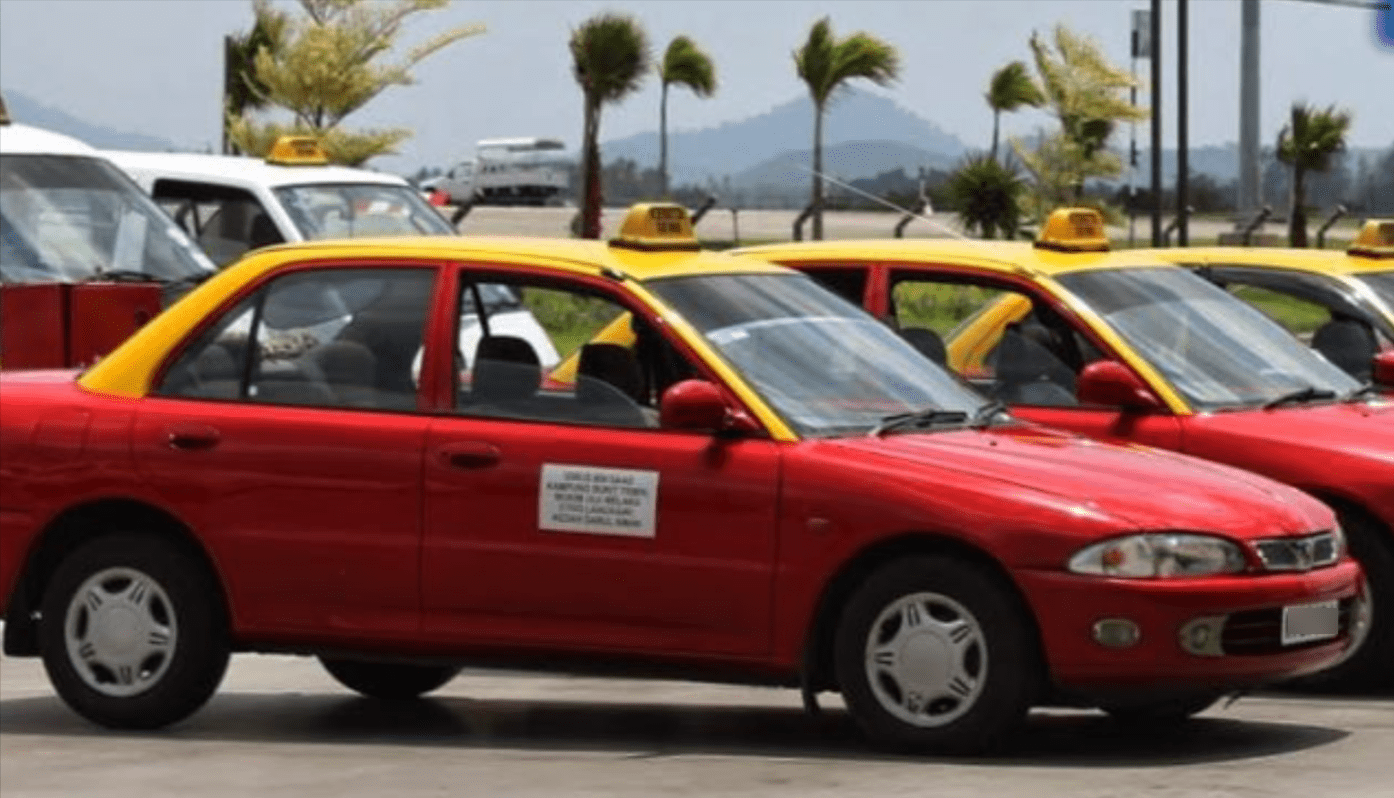 Langkawi taxi prices
Langkawi taxi prices are not calculated using a taximeter, they charge a fixed price instead. For taxis from Langkawi Airport, you can buy coupons in Arrivals for your taxi ride into the city or to other destinations. For the rest of the island, the prices are fixed. Some taxis will have the fares displayed inside their vehicle but some may just tell you how much the trip will cost. Here's a list of some indicative prices to popular destinations:
Langkawi Airport to Pantai Kok – €5.55 (MYR 28)
Kuah Town/Jetty to Pantai Cenang – €4.70 (MYR 24)
Kuah Town/Jetty to Harbor Park – €7.10 (MYR 36)
However, if you prefer to travel at a competitive fixed price with a local, English-speaking driver, you can pre-book your private transfer in Langkawi with Welcome Pickups.
What our customers say about Welcome
Getting a Langkawi taxi
Locating a taxi in Langkawi is fairly easy. You can hail a cab from the street, head to a popular tourist site, or a nearby taxi rank. Alternatively, you can use an on-demand company's mobile application or call a local cab provider to request a pickup. A few of the more trusted local companies you can phone are:  
Easy Langkawi Taxi: +60 10 906 6620
IMAN Langkawi Taxi Service: +60 11 5636 0301
Langkawi Taxi Service: +60 19 494 8237
If you have a specific time and location in mind that you know of in advance, you can also pre-book your Langkawi taxi with Welcome for a timely pickup and dependable door-to-door service.
The benefits of booking a Langkawi taxi in advance
Travelling around a new city can be daunting, especially with children or when carrying heavy luggage. Dealing with unfamiliar public transportation systems or language barriers can further complicate your arrival.
That's why opting for a pre-booked private Langkawi taxi transfer offers the most hassle-free solution. Welcome ensures exceptional 24/7 customer service, round-the-clock personalised door-to-door transfers, a diverse range of vehicles, and punctual pickups regardless of your travel time. Additionally, our drivers are carefully selected and trained, ready to provide insider recommendations on the city's highlights.
So why not let a local English-speaking driver pick you up and transform your travel experience? Pre-book your Langkawi taxi utilising Welcome's fast booking process!
Langkawi taxi tips
Some taxis in Langkawi accept card payments; however, most are not equipped with card payment equipment. Thus, it is always best to ask your driver beforehand.
Tipping your Langkawi taxi driver is not mandatory or expected, although it is greatly appreciated.
Travellers can also use taxis at hourly rates. Then the cost is (RM 25) per hour for a minimum of four hours, for up to 4 people. Any additional hours also cost (RM 25) per hour.
There is no price difference for day, night or weekend trips in Langkawi.
If you're staying in a resort, ask the staff at the front desk if they can organise a taxi for you. You're more likely to not get overhcharged this way.
Wheelchair-accessible Langkawi taxi
Unfortunately, regular taxis in Langkawi can't accommodate wheelchairs or mobility aids that cannot be stored in the trunk of the vehicle. Therefore, if that's your desired kind of service, you must pre-arrange a larger vehicle through a private transfer company. When booking your accessible Langkawi taxi service, confirm all details and explain your requirements (ramps, lifts, safety straps etc.) beforehand to ensure a suitable vehicle is available when you need it.
Langkawi taxi safety and complaints
If you encounter a bad service experience in a Langkawi taxi, you can file a complaint via the local Ministry of Transport. To support your case, gathering as much information as possible – such as the taxi number, date, time, and complaint details, is important.