Taxis in Naxos
Naxos has 33 taxis fixed in number and size in order to keep a healthy competition between the drivers. Consequently, taxis in Naxos are readily available whilst the fares are reasonably priced and regulated throughout the island. So, if you want to explore the traditional and unique sceneries of Naxos or visit its historical monuments in comfort, taking a taxi is a great option. You can easily hail a taxi in the street, call a radio taxi, or simply walk to the main taxi ranks at the port, airport and city centre.
Nonetheless, if you want to benefit from on-time pickups, 24/7 personalised door-to-door service and friendly, English-speaking local drivers, you can pre-book your transfers with Welcome Pickups.
TRAINED DRIVERS
Hand picked & english speaking drivers
LOW PRICES
Same price as a regular Taxi from the line
FLIGHT MONITORING
Drivers are always on time
QUALITY SUPPORT
24/7 Email & Phone support
How much does a taxi cost?
Night time


(00:00 - 05:00)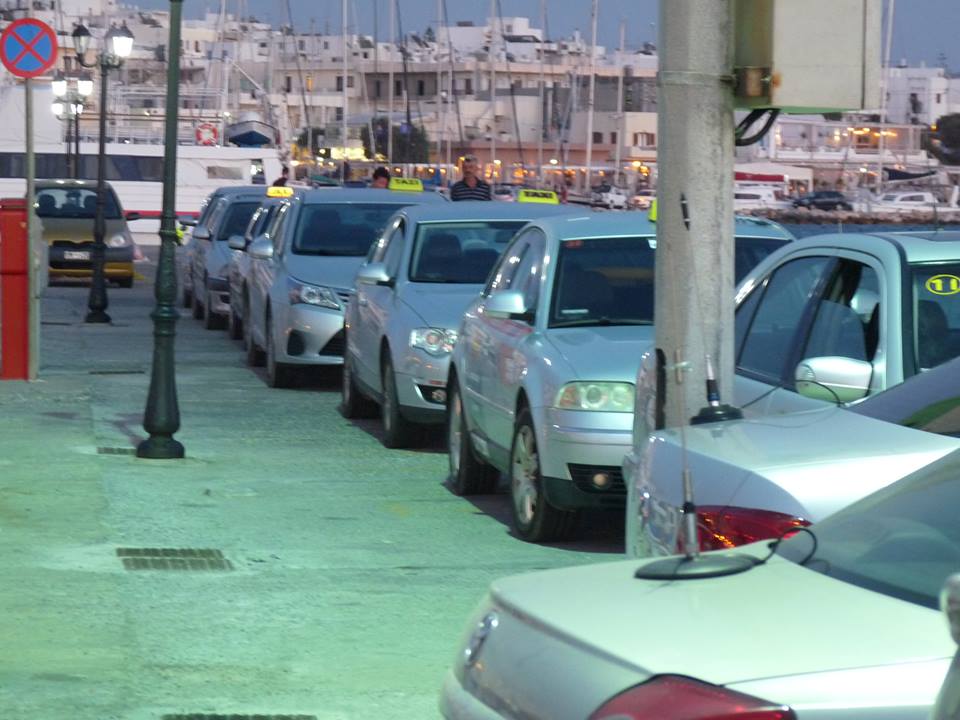 Naxos Taxi Prices
Naxos taxi fares are reasonable and regulated throughout the island, making cab transfers easily accessible to all travellers. The actual cost of your ride is calculated by a taximeter based on the distance travelled. The further you travel into the city, the more expensive your ride will be. In general, you can expect to pay around €6.50 for any trip within Naxos.
Taxis in Naxos calculate their fares as follows:
Base Fare – €3.50
Additional price/km – €1.00
Waiting time per hour – €12.00
Between 00.00 and 05.00, the Naxos taxi base fare is double and extra charges may apply on longer routes.
What our customers say about Welcome
How to get a Taxi in Naxos
Locating your Naxos taxi isn't at all challenging. You can either call a radio taxi, wave a cab down the street or find one at the main taxi ranks. No matter your choice, you shouldn't wait more than 10 minutes for your driver to arrive and get you to your desired location. All you need to do is look for the silver taxis with their roof light on, hold out your hand and wait for your driver to pull over to the side of the road to let you in.
If you don't want to wait outside looking for an available taxi, especially in the heat and during the high season, you can just call the radio taxi union in Naxos, give your location and wait a few minutes for a driver to pick you up.
All taxis in Naxos operate as radio taxis as well, whilst they belong to the same organisation. You can request yours on +30 22850 22444.
Book your Naxos Transfer in advance with Welcome
For a relaxing trip, planning ahead can bring you peace of mind. In addition, knowing your expenses in advance can help you budget accordingly and allow you to enjoy your time away. Regular taxis in Naxos calculate their fares based on the time, the traffic and the distance travelled, whilst surcharges may apply, increasing the total cost.
If you'd rather secure a ride with a competitive set-rate fare and a professional, English-speaking local driver guiding you, you can pre-book your Naxos taxi with Welcome Pickups.
Naxos Taxi Tips
Taxis in Naxos don't accept card payments. Before entering your taxi, make sure you hold some cash to pay for your ride.
Tipping your taxi driver isn't necessary. However, if you received a satisfying service, you can tip your driver any amount you wish or simply round up your fare.
Naxos taxi prices don't increase if you carry baby seats or extra heavy luggage.
All taxis should follow the hygiene and safety regulations. If your taxi isn't clean and tidy when you enter it, you may report it.
Before beginning your journey, make sure your taxi driver sets the taximeter to the correct base fare.
Wheelchair Accesible Taxis in Naxos
Unfortunately, taxis in Naxos aren't wheelchair accessible yet. However, Naxos Taxi Union provides wheelchair accessible minivans and offers special transfers within the island, you can find out more by calling +30 22850 22444. Alternatively, you can also choose a private company to book a spacious, fully wheelchair accessible minivan.
Naxos Taxi Safety and Complaints
Taxis in Naxos belong to the same organisation providing reliable and professional services to all travellers. However, the quality of the service may vary depending on the driver. If you feel uncomfortable or unsafe during your ride, or realise you have been overcharged, you can take your driver's licence number and name and call Naxos Taxi Union to discuss your experience at +30 22850 24331, or for more serious matters you can reach out to the local police on +30 22850 22100.