Cebu Taxi - Travel Around in Style
Cebu is a paradise-like island located in the Phillippines. Famous for its laid-back lifestyle, white sand beaches, world-class snorkelling spots, vibrant coral reefs and picturesque waterfalls, Cebu is the perfect spot for a relaxing island getaway. The island of Cebu is large and public transport can be uncomfortable and unreliable, so the best way to get around is to take a Cebu taxi. You can easily hail a taxi in Cebu in the street, walk to a taxi rank, book your rides in advance or call one of the phone dispatch providers around the city.
TRAINED DRIVERS
Hand picked & english speaking drivers
LOW PRICES
Same price as a regular Taxi from the line
FLIGHT MONITORING
Drivers are always on time
QUALITY SUPPORT
24/7 Email & Phone support
How much does a taxi cost?
Night time


(00:00 - 05:00)
FROM AIRPORT TO CEBU CITY
FROM CEBU SOUTH BUS TERMINAL TO CEBU BEACH CLUBS
FROM CEBU CITY CENTRE TO TABOAN PUBLIC MARKET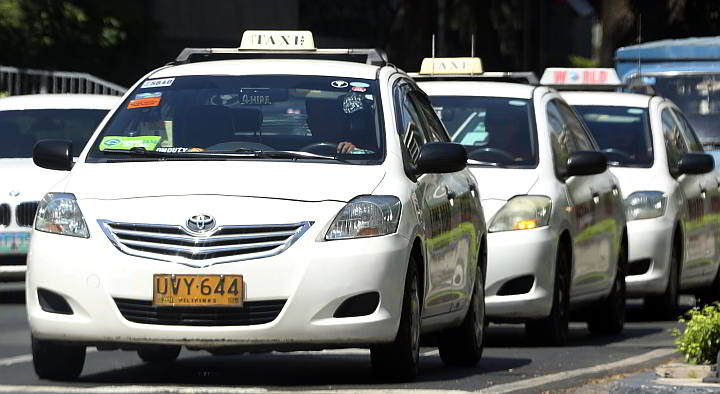 How much is a Taxi Service in Cebu?
The local Cebu taxi drivers use taximeters to calculate their fares. There's both a distance and time element to taximeters, so if you're stuck in traffic or keep your driver waiting, the cost of your journey will increase. The Cebu taxi fares are calculated as follows; 
Base fare: €0.70 (PHP 40)
Price per km: €0.25 (PHP 13.50)
Cost per 2 minutes waiting: €0.04 (PHP 2)
What our customers say about Welcome
How to get a Taxi in Cebu
The official local Cebu taxis are white in colour with their taxi number printed in red on the door. They can be hailed in the street, or found at taxi ranks located outside of most tourist attractions, large hotels and transport hubs. 
For a more convenient transfer, if you know when and where you'll be needing a ride, you can also book your taxi service in Cebu in advance or call one of the local taxi providers for a pickup. If you like a particular driver, you can ask them for their number for future journeys. However, there are also a few private phone dispatch companies operating, as follows; 
Cab Driver Center:  +63 (32) 236 4100
Spider Taxi: +63 (32) 254 4335
Cebu Taxi Driver: +63 (927) 988 2639
Benefits of Booking your Cebu Taxi with Welcome
With language barriers and ever-changing taxi fares due to traffic, taking a taxi in Cebu can be difficult. To avoid these issues and enjoy a stress-free taxi service in Cebu, you can pre-book your door-to-door transfers with Welcome Pickups. All of our drivers are fluent in English, drive clean and fully regulated vehicles, and offer guaranteed on-time pickups and fixed-rate fares. Plus, our customer service team is there for you 24/7, should you have any issues during your time in Cebu. 
Cebu Taxi Tips
To avoid being overcharged when taking a Taxi in Cebu, ensure your driver resets the taximeter before you begin your journey.
Taking a local taxi service in Cebu for long-distance journeys can be very expensive when traffic levels are high.
Cebu taxi drivers don't accept card payments, you must pay in cash in the local currency of PHP.
Cebu taxis can take up to 4 passengers as standard, with no extra charge.
Wheelchair-Accessible Taxi Service in Cebu
Unfortunately, there are no official wheelchair-accessible taxi providers in Cebu. If you use a foldable wheelchair, you can store it in the trunk for free, but for electric wheelchair users, you will need to find a specialist company and book with them in advance to secure a fully wheelchair-accessible taxi in Cebu.
Cebu Taxi Safety and Complaints
The local white taxis in Cebu are regulated, but they aren't as closely monitored as those in other major cities. Because of this, you may experience a rude driver or a driver that will try to overcharge you. If you have any complaints about your taxi service in Cebu, be sure to note down the taxi license number and then call one of the following numbers; +63 (917) 550 1342 or +63 (998) 550 1342 to address any issues.