Taxis in Kefalonia
Kefalonia is an island in the Ionian Sea, in the western part of mainland Greece. Stunning turquoise-water beaches, rugged landscapes, traditional villages and sandy coves construct the other-worldly landscape of Kefalonia. You are bound to love the culinary traditions, rich history and nightlife of the island. And what better way to get from point A to B than to hop on a Kefalonia taxi and explore the island with total ease and comfort? Your transportation can't possibly feel more effortless than taking a taxi around Kefalonia.
TRAINED DRIVERS
Hand picked & english speaking drivers
LOW PRICES
Same price as a regular Taxi from the line
FLIGHT MONITORING
Drivers are always on time
QUALITY SUPPORT
24/7 Email & Phone support
How much does a taxi cost?
Night time


(00:00 - 05:00)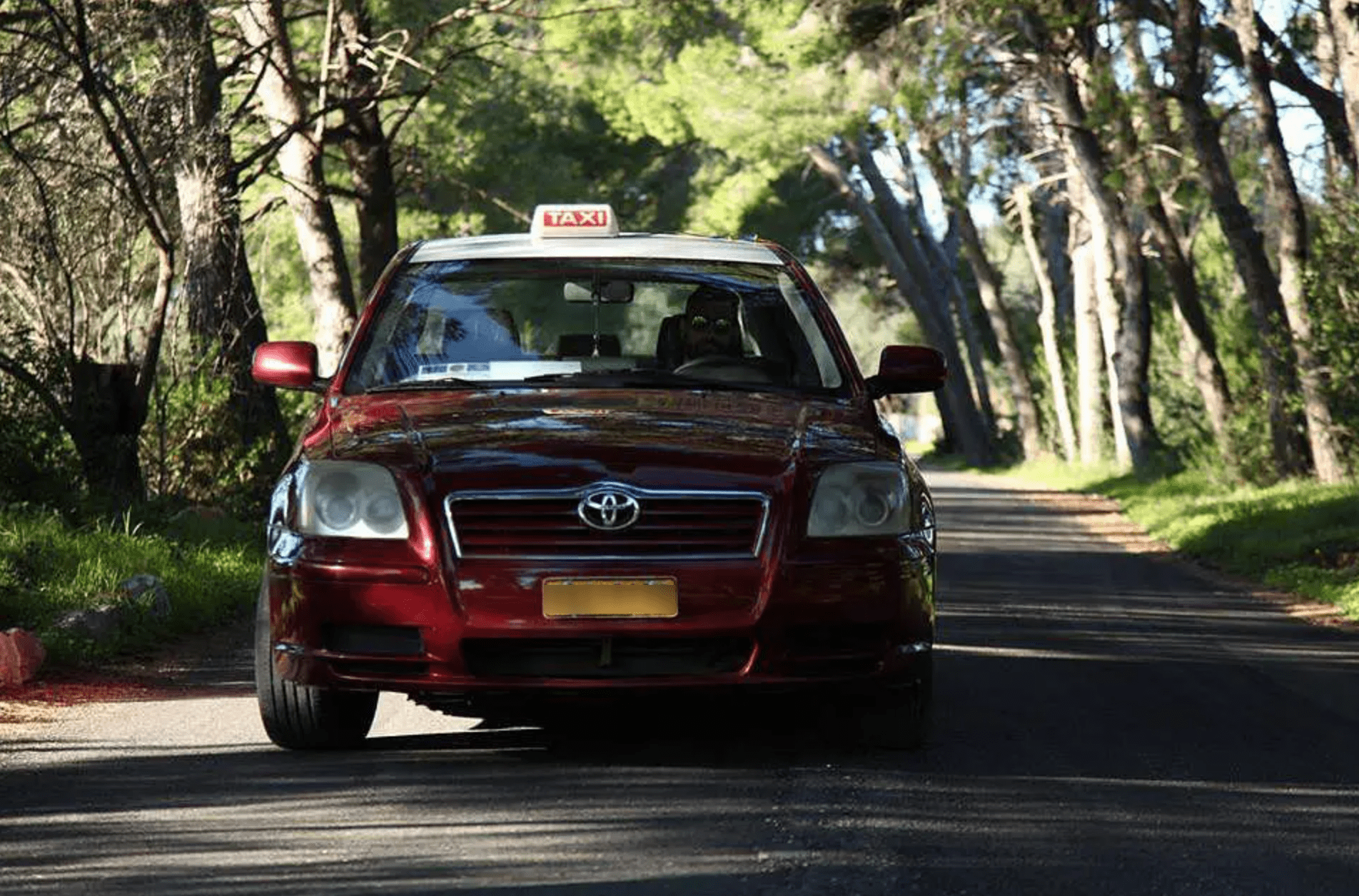 Cost of a Kefalonia Taxi
Unfortunately, Kefalonia taxi prices are not regulated. The tariff for a taxi in Kefalonia is determined by a taximeter that calculates what the passenger pays depending on the distance, time of day and traffic conditions. The price indicated on the taximeter is in euros.
Here are some of the most common price tags for rides in Kefalonia:
Base Fare: €1.3
Price per Kilometre: €0.80
One Hour of Waiting: €11
Kindly note that you should carry cash in the local currency as most Kefalonia taxis are not equipped with card machines. Moreover, the taxi fare for the ride from Kefalonia airport to Argostoli is usually €20. Bear in mind that during the night, the price is approximately 25% more. Although taxis are readily available at the airport, we advise you to book your ride in advance to secure the most affordable price.
What our customers say about Welcome
How to get a Taxi in Kefalonia
You can easily get a Kefalonia taxi transfer by calling a local taxi company, hailing a cab on the street or finding a cab at one of the taxi ranks around the island. Licensed drivers are usually on stand-by around the airport, international hotels and popular tourist areas such as Fiskardo. Taxis in Kefalonia are red and white.
Some companies offer tours of the island, depending on your budget and needs. If you want to pay by credit card, make sure you inform the company on the phone, so they can dispatch an appropriate vehicle, if available. If you wish to request a pickup over the phone, you can secure a Kefalonia taxi transfer by contacting Kefalonia Taxi Service at +30 694 530 6145. Alternatively, you may also ask your hotel reception staff to book a taxi for you.
Benefits of Booking a Kefalonia Taxi Service in Advance
The moment you land at Kefalonia Airport, your driver will be there to guide you to your place of residence, so that you can get a breather before you hit the pristine beaches or hip places of the island. With Welcome Pickups, travelling around Kefalonia is never a difficult experience. On the way to your hotel, our English-speaking drivers will share tips on how to have a beautiful vacation and ensure you have a safe and enjoyable trip. Pre-booking your Kefalonia taxi transfers with Welcome when you know when and where you'll be needing a ride is the best way to fully take advantage of your stay, without ever waiting for a taxi to arrive in the summer heat.
Kefalonia Taxi Tips
Although most Kefalonia taxi drivers speak English fluently, writing down your destination is very useful.
If you are satisfied with your driver you can give a tip. However, it is not obligatory; it is entirely up to you. Usually, rounding up the fare or adding a 5% to 10% tip for great service is appreciated.
If you want to pay by card, make sure you notify your selected taxi provider in advance to check whether that's possible.
Please keep in mind that during the night, taxi fares increase by 25% more.
Wheelchair Accessible Vehicles Kefalonia Taxi Services
Sadly, Kefalonia's regular taxis are not equipped with wheelchair-friendly facilities. You can only transport a wheelchair at the back of the vehicle by folding it and storing it in the trunk. If you wish to book a fully accessible vehicle to explore the island comfortably, reach out to Kefalonia Mobility at +44 773 875 6365, and specify your requirements. Calling in advance is advised to ensure availability on your preferred dates.
Safety and Complaints for Kefalonia Taxis
Most Kefalonia taxi drivers offer credible and affordable taxi transfers around the island. Having said that, as service and prices may vary between the different drivers and companies it would be wise to ask your driver for an approximate fare before entering the cab or to reach out to a taxi company requesting a fixed price. If you face any issues that cannot be resolved by contacting the taxi company directly, make sure to head to your nearest police department as soon as possible and file a complaint.