Taxis in Savannah
Savannah, Georgia, is a coastal town in the Southern part of the US and is well known for its art, architecture, stylish boutiques and beautiful parks. Bringing in just under 15 million visitors a year, the vibrant city is a great holiday destination for all. With so many different spots to visit, you may want to spare some time for the more important things by giving yourself the royal treatment and riding around town in a private Savannah taxi.
TRAINED DRIVERS
Hand picked & english speaking drivers
LOW PRICES
Same price as a regular Taxi from the line
FLIGHT MONITORING
Drivers are always on time
QUALITY SUPPORT
24/7 Email & Phone support
How much does a taxi cost?
Night time


(00:00 - 05:00)
FROM SAVANNAH TO SOUTHSIDE
FROM SAVANNAH TO CHATHAM CRESCENT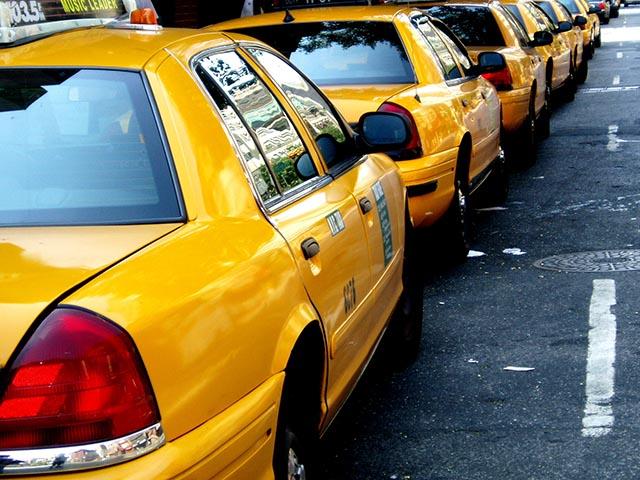 Savannah taxi prices
Savannah taxis calculate their fares using a taximeter based on the time and distance travelled to and from your exact location. Even though various taxi companies operate in the city, they are all subjected to government pricing:
Base fee: $2.94 (€2.30)
Per Km: $1.83 (€1.66)
Waiting time per hour: $25 (€22.70)
It is good to know that there is no price difference for day, night or weekend trips. However, a surcharge of $1 (€0.90) for taxis leaving Savannah International Airport will be added to the final fare. To give you an idea of some indicative prices, if you're travelling from Savannah Airport to Downtown, the 20-minute ride will cost you around $24 (€22). There are also frequent routes running to popular destinations such as Hilton Head Island and Tybee Island, which are well worth a visit if you have the time.
What our customers say about Welcome
How to get a cab in Savannah
Finding a Savannah taxi service is easy, as different taxi companies roam the town. You can hail a taxi straight off the streets or head to a tourist hub or big hotel where you will find lines of taxis waiting for passengers. Alternatively, you can book a taxi via one of the company's mobile applications or call a cab directly. Some popular companies are:
Elite Taxi: +1 706 513 3721
Yellow Cab: +1 912 236 1133
East Side Taxi: +1 912 572 2213
AAA Taxi of Savannah: +1 912 201 1287
Nonetheless, if you want to travel with a friendly, local driver at a fixed price, it is advised to pre-book your Savannah taxi with Welcome Pickups.
Benefits of booking a private transfer with Welcome
Finding your way around a new city can be overwhelming. The last thing you want to worry about is wasting special holiday time getting lost in Savannah public transportation. For this reason, pre-booking your Savannah transfer with Welcome Pickups is an excellent option. Welcome ensures on-time pickups, personalised door-to-door transfers, premium 24/7 customer service, and local friendly drivers.
So, avoid long waits and extra costs by pre-booking your Savannah cab in under 60 seconds with Welcome Pickups.
Savannah cab tips
Make sure that the taximeter has been turned on and reset before starting your journey.
Just like any other US city, it is standard to tip your cab driver; a 10% to 15% tip is expected.
An airport surcharge of $1 (€0.90) will be asked for any taxi leaving Savannah Airport.
There is no price difference for day, night or weekend trips for taxis in Savannah GA.
Savannah wheelchair accessible taxis and transfers
Unfortunately, classic taxis do not accommodate wheelchairs, for that reason, you will need to contact a specialised company. A few wheelchair-accessible cab services are available in Savannah, GA, although you must book in advance:
Mobility Works: +1 877 275 4907
Yellow Cab Savannah: +1 912 412 8705
All About Medical Transport: + 912 927 0777
Taxi safety and complaints in Savannah
Most cab drivers in Savannah, Georgia are reliable and friendly. However, if you have a bad taxi encounter, you can report your driver by filing a complaint directly with the taxi company you travelled with, including information about your experience.
It is highly important to ask for a receipt when leaving the taxi, as you will be asked for the taxi driver's registration number, and the time and day you were travelling on.