Taxis in Tallinn
Tallinn, Estonia's largest city and capital, is a stunning holiday destination. Boasting clean living, a creative and vibrant environment and a beautiful Old Town; it brings in nearly 4.5 million travellers yearly. The best way to get around the beautiful city is in a Tallinn taxi.
TRAINED DRIVERS
Hand picked & english speaking drivers
LOW PRICES
Same price as a regular Taxi from the line
FLIGHT MONITORING
Drivers are always on time
QUALITY SUPPORT
24/7 Email & Phone support
How much does a taxi cost?
Night time


(00:00 - 05:00)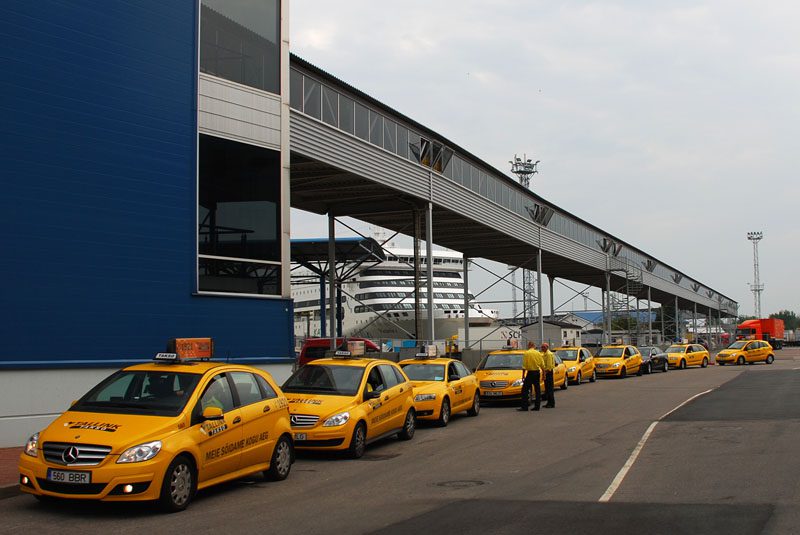 Tallinn taxi prices
Tallinn taxi prices vary from company to company, and all vehicles must display their rates on a yellow sticker on the car's right rear window.
Taxis in Tallinn calculate their fares using a taximeter based on time and distance travelled, the basic rates are as follows:
Base fee: €1.90
Price Per Km: €0.40
Waiting time per minute: €0.20
Keep in mind that these rates are not set and can vary widely. Aside from local taxis and private companies, you can also find a ride using apps such as Bolt and Uber or, if you'd prefer to have everything sorted before your arrival and pay a fixed competitive rate, you can pre-book your private transfer with Welcome Pickups.
What our customers say about Welcome
How to get a taxi in Tallinn
Many taxi companies operate in and around Tallinn, making them easy to come by. You can get a Tallinn taxi by hailing one straight from the street, going to a busy tourist area or hotel, or you can book a Tallinn taxi service through any taxi company's website or via telephone.
Three of the main Tallinn taxi companies you can call for a taxi are:
Bongo Tasko: +372 661 5157
Forus Takso: +372 612 0000
Tallink Tasko: +372 640 8921
The benefits of booking a Tallinn transfer in advance
Making your way around a new city can be stressful, especially when travelling with children or heavy luggage. The last thing you want is to have to find your way around Tallinn's public transportation system. That is why pre-booking a private transfer with Welcome Pickups is definitely the best transport option.
Welcome guarantees door-to-door pickups, 24/7 customer service, and personalised transfers with handpicked, English-speaking drivers. Secure your transfer and enjoy our fast and easy booking process!
Tallinn taxi tips
Please note that some taxi companies apply a nighttime rate between 23:00 and 06:00.
The driver should never ask for a higher price than what is indicated on the meter.
Ensure that the taximeter has been turned on and reset before starting your ride.
Most taxis in Tallinn accept bank card payments; however, it is always best to confirm beforehand.
It is common to leave a small tip. Most travellers round up the end fare to the higher amount.
Wheelchair accessible taxis in Tallinn
A few taxi companies in Tallinn provide wheelchair-accessible vehicles, such as Forus Takso. If they do, it should be indicated on their website. Alternatively, you can call and specify your needs with the company directly to ensure availability.
Tallinn Taxi Safety and Complaints
If you, unfortunately, encountered a bad Tallinn taxi experience, you can directly contact the taxi company you travelled with, or you can contact the Tallinn Municipal Police Department by phone at +372 14410 or via email. Ensure you keep your taxi receipt, as it contains all the valuable information you will be asked for.