Taxis in Bergen
Bergen is a place of history and tales. Surrounded by lush nature and the famous Norwegian fjords, it has a picturesque and compact city centre that can be navigated easily. Among numerous other things, you can explore the city's commercial past, admire the beautiful wooden architecture, and climb the nearby hills to enjoy the breathtaking vistas.
There is plenty to do and see, so a Bergen taxi is the best way to get around and make the most of your stay without losing precious time. You can pre-book your Bergen taxi to avoid waiting out in the elements. Plus, many taxi companies operate in the area; thus, if you wish, you can hail a cab on the street, head to one of the taxi ranks located throughout the city, or arrange a pickup via phone or online.
TRAINED DRIVERS
Hand picked & english speaking drivers
LOW PRICES
Same price as a regular Taxi from the line
FLIGHT MONITORING
Drivers are always on time
QUALITY SUPPORT
24/7 Email & Phone support
How much does a taxi cost?
Night time


(00:00 - 05:00)
BERGEN CITY CENTRE ➙ OSTERØY
BERGEN CITY CENTRE ➙ FANTOFT STAVE CHURCH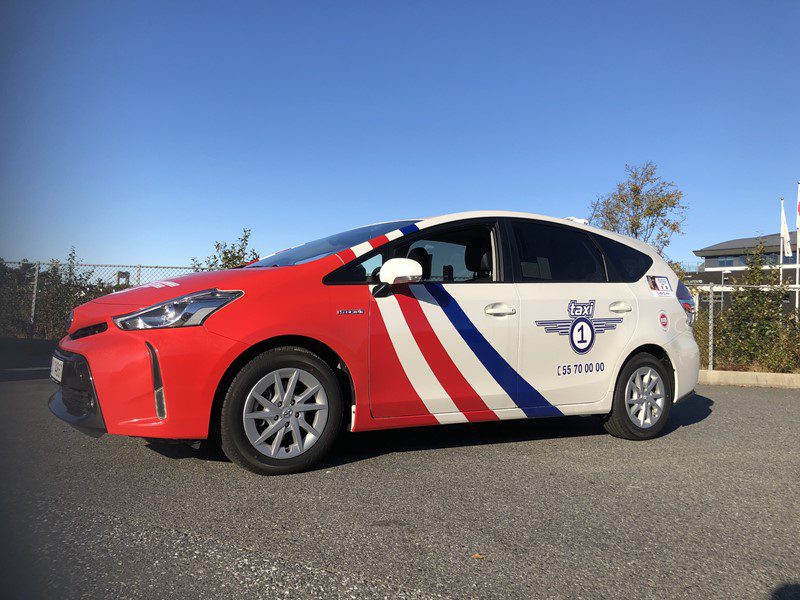 Bergen Taxi Fares
Taxis in Bergen, Norway, calculate their fares with taximeters. So, clients' final amount for their rides depends on the distance and time travelled. Local authorities set no fixed rates, but taxi operators in the Bergen urban area apply the same prices, more or less. Currently, the average fares are the following:
Base fare – €7.5 (NOK 79)
Rate per km – €0.75 (NOK 7.90)
Remember that the final fare might increase due to extra charges, such as excess luggage, number of passengers, etc. Also, prices are slightly higher at night (18:00-06:00) and on weekends.
What our customers say about Welcome
How to get a taxi in Bergen
Taxis in Bergen operate 24/7. You won't have trouble hailing a cab on the street on any given day. Plus, taxi ranks are waiting to board passengers at many locations and major city attractions, such as the bus and train stations, Bryggen, Øvre Ole Bulls Plass near the theatre, and many more.
Furthermore, Bergen's winter weather conditions can be pretty harsh. If you do not want to wander outside trying to find a cab, you can order one online from the comfort of your accommodation or call one of the following local taxi operators and request a pickup:
07000 Bergen Taxi – +47 (55) 99 70 00
Bryggen Taxi – +47 (55) 70 80 90
A-Taxi – +47 (55) 90 10 90
Book your Bergen Taxi in Advance
Does the idea of finding your way around a city you've never visited stress you? Since you will be visiting the far north, are you concerned that the elements might not be entirely on your side and turn your transfers difficult? You can have total peace of mind if you pre-book your Bergen taxi with Welcome Pickups. Our premium transfer experience is just a couple of minutes away. Take advantage of our competitive fixed rates and receive 5-star service from our hand-picked, well-trained, English-speaking drivers who will offer you a personalised door-to-door ride.
Tips for Taxis in Bergen, Norway
It might be a bit harder to find a taxi on the street or at ranks at night on weekends, as large crowds are trying to get back home after a fun night out.
Taxi operation rules in Bergen give priority to ranks compared to free-roaming vehicles. So, if you try to hail a taxi at a point less than 100m from a taxi rank, the driver will not stop to pick you up.
Tipping is appreciated but not mandatory. Taxi drivers in Bergen do not expect to receive a gratuity after every ride. However, a roundup of the fare would be a nice gesture if you received good service.
Wheelchair Accessible Taxis in Bergen, Norway
In general, Bergen is a city that has tried to make most of its infrastructure available to persons with mobility difficulties. As far as taxis are concerned, all of them can fit a folded wheelchair in the trunk without any problems. Yet, if your conditions require a ramp or a lift, you will have to book your transfer in advance with a company that can accommodate your needs. One such case is 0700 Bergen Taxi, reachable at +47 (55) 99 70 00, with minivans fully equipped to transport people with limited mobility.
Safety and Complaints for Bergen Taxis
Taxis in Bergen are very safe and reliable. In most cases, drivers are courteous, reliable and willing to go the extra mile for your convenience and satisfaction. However, in the unlikely event that something unpleasant arises during your taxi experience, you are advised to ask for a print receipt of your ride and contact the taxi company directly to escalate the issue.