Belize City Taxi Service
Belize City might not be Belize's capital but, being the largest seaport, it still remains one of the most visited cities in the country. Whether you want to chill by the sea or explore nearby areas, Belize City is a great place to start.
To move from one destination to the other quickly and comfortably, you can choose a Belize City taxi as your main means of transport or pre-book a personalised private transfer for a stress-free arrival at the airport. There are taxis available 24/7 around the city and you can find them lined up near busy locations, like tourist attractions and the port. Alternatively, you can hail a taxi from the street or order one over the phone by calling one of the different local operators that offer an on-demand taxi service. If you're moving along the coast or heading to one of the nearby islands, don't forget about the Belize City water taxis; it's both a practical and fun transportation option for a memorable experience during your trip!
TRAINED DRIVERS
Hand picked & english speaking drivers
LOW PRICES
Same price as a regular Taxi from the line
FLIGHT MONITORING
Drivers are always on time
QUALITY SUPPORT
24/7 Email & Phone support
How much does a taxi cost?
Night time


(00:00 - 05:00)
BELIZE CITY CENTRE ➙ WEST LANDIVAR
BELIZE CITY CENTRE ➙ FORT STREET TOURISM VILLAGE
BELIZE CITY CENTRE ➙ OLD BELIZE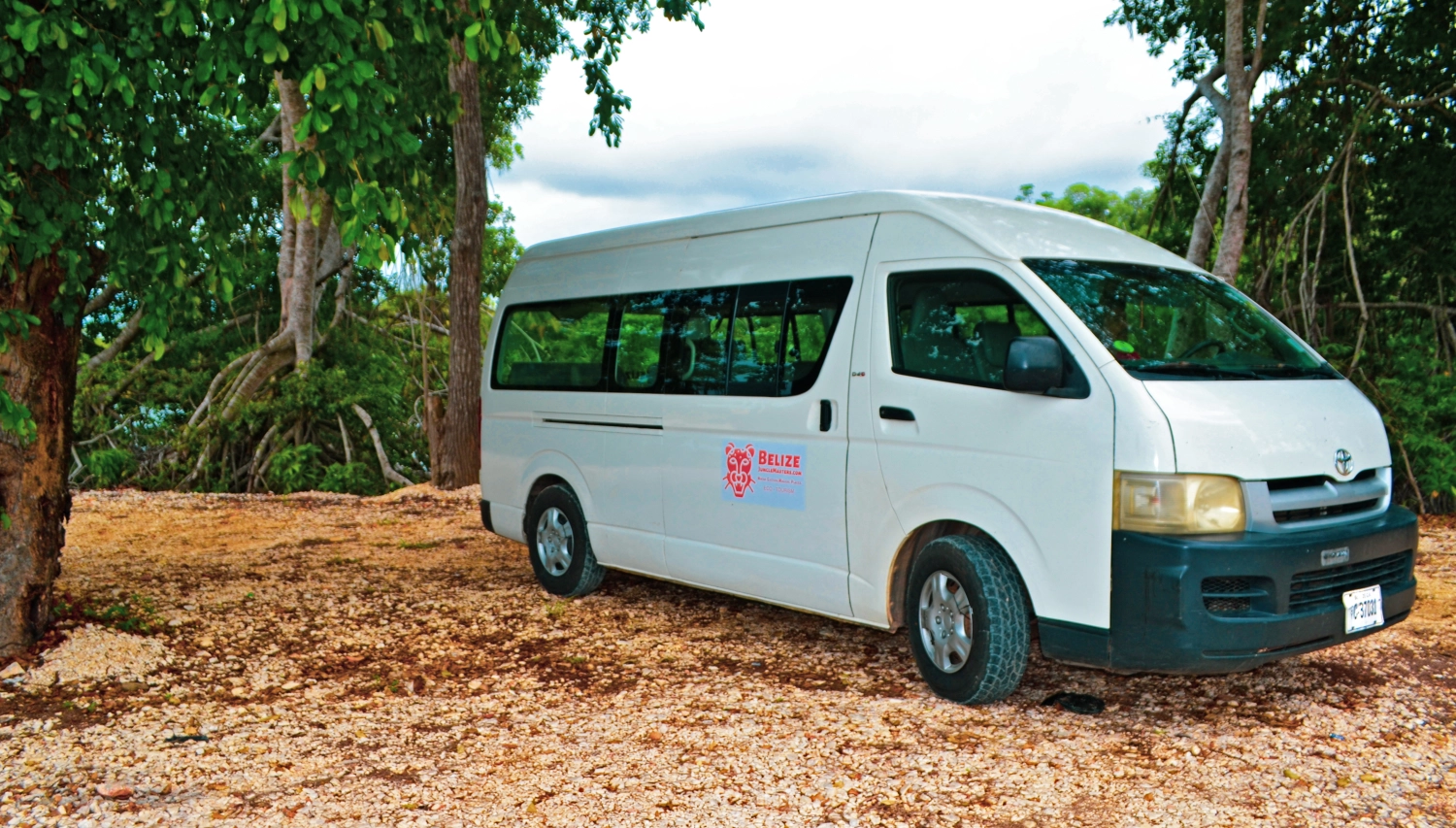 Belize City Taxi Fares
Official Belize City taxis are regulated by the local taxi association to ensure that both locals and tourists aren't being overcharged. Note, however, that there aren't set rates or fixed fares for certain routes; based on your drop-off location, you'll need to ask the driver how much the fare will be.
Avg. in-city fare – €5 (BZD 10)
Also, keep in mind that some taxi operators charge an additional fee per passenger, while others might charge a set fare for the whole group based only on the distance driven. In any case, make sure to ask for the price beforehand or pre-book your Belize City taxi for a competitive fixed fare.
What our customers say about Welcome
How to Get a Taxi in Belize City
There are plenty of licensed taxis in Belize City, making it easy to catch one no matter where you are. Official taxis come in different sizes but they all have green license plates so you should be able to spot them easily. You can hail a taxi from the street or look for the nearest taxi rank, usually found nearby popular locations around the city. Popular online taxi applications aren't available in Belize; if you don't see any taxis around, you can order one over the phone by calling one of the official operators offering on-demand service. Also, don't forget about the Belize City water taxi service; another convenient and fun option to reach coastal destinations or any of the islands nearby.
Belize Paradise Shuttles: +501 621 9845
Ocean Ferry Belize: +501 223 0033
Pre-book your Taxi in Belize City
Pre-booking your Belize City taxi with Welcome Pickups will take a lot of the stress off your shoulders and ensure a smooth travel experience. Whether it's to get from the airport to your accommodation or to reach other destinations around Belize City or further away, you'll enjoy a private transfer with a professional, trained driver, who will make you feel at home. Also, Welcome transfers are pre-paid, ensuring a competitive fixed rate that you'll know in advance and saving you the trouble of carrying cash. The premium service and personalised experience are surely worth spending a couple of minutes of your time to book reliable and friendly door-to-door service throughout your entire stay in Belize!
Belize City Taxi Tips
If you stand by the side of the road, taxis will honk or flash their light to show they're available.
Belize City taxis don't use taximeters; make sure to ask how much the ride will cost before you get in.
Sharing taxi rides with other passengers is common in Belize City so don't be surprised if the driver stops along the way to pick up more passengers.
Make sure to always carry cash in the local currency and in small bills to ensure you'll get change if needed.
Tipping your taxi driver isn't expected but you can round up the total fare if you're pleased with the service.
Wheelchair Accessible Taxis in Belize City
Belize City, like most of the country, isn't exactly a wheelchair-friendly destination and it can be challenging for wheelchair users to get around. Standard taxis will be able to fit a foldable wheelchair in the trunk but there aren't any taxis equipped with ramps for other types of non-foldable wheelchairs. If you're planning to visit Belize City, it's best to organize your trip through a travel agency that provides accessible transportation so that all your transfer needs are pre-arranged.
Belize City Taxi Service Safety and Complaints
Taxis in Belize City might not be metered but they're regulated by the state, offering reliable service. To avoid surprises, make sure to ask how much the ride will cost before you get in a local cab. If you need to report any pricing issues or report a driver for inappropriate/unprofessional behaviour, you can contact the Belize City Council at +501 280 2308 to report the incident. It will help to write down as much information about your experience as possible, including the driver's name, registration number, license plate, and, if applicable, the company they work for.