Taxis in Prague
A breathtaking and magical place where mediaeval meets bohemian, there is nothing subtle about Prague. The winding, maze-like streets lure visitors from around the globe inviting them to tread the cobbled paths and explore the city's rich history and hidden charms. One need only look at the famous astronomical clock to be reminded that time is of the essence. So if you are an architecture buff trying to spare some time for the more important things, consider investing in your transportation. Opt for a Prague taxi and give yourself the royal treatment while you spend some precious moments in total comfort and luxury.
TRAINED DRIVERS
Hand picked & english speaking drivers
LOW PRICES
Same price as a regular Taxi from the line
FLIGHT MONITORING
Drivers are always on time
QUALITY SUPPORT
24/7 Email & Phone support
How much does a taxi cost?
Night time


(00:00 - 05:00)
City Centre to Letna Park
City Centre to St. Vitus Cathedral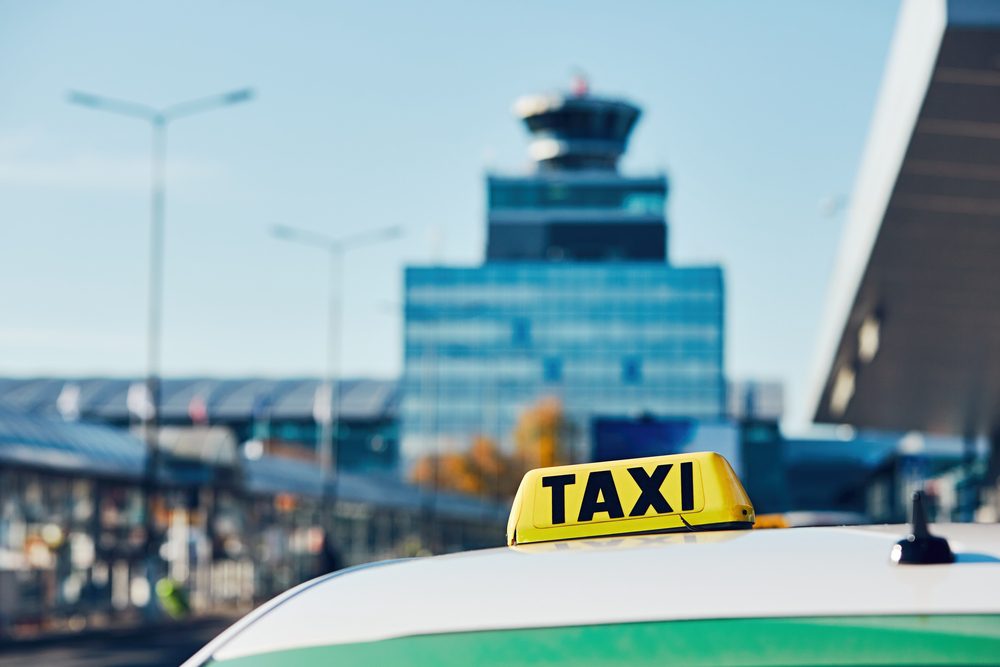 Prague taxi rates
Prague taxi rates are officially set by city authorities. The base tariff was last updated and published in the official tariff ordinance in February 2020. It is binding for all taxis and taxi companies and is ensured by officially calibrated taximeters in the vehicles. The fares are calculated as follows:
Base fare: €2.55 (CZK 60)
Rate/per km: €1.50 (CZK 36)
Waiting fee per minute: €0.30 (CZK 6)
Taxis rates in Prague are not too expensive, that's why many people choose to get around this gothic city by taxi. To give you an idea of some indicative prices, if you're travelling from Prague Airport to the city centre or to the main station you will pay around €31 (CZK 725). There are also popular routes taking you to one of many charming bohemian towns outside of Prague that are definitely worth visiting, such as Karlovy Vary.
*Czech taxis don't charge a night tariff, so the same price applies 24 hours a day. However, taxis operating outside the city limits are not regulated, so make sure you negotiate a fare before you get in.
What our customers say about Welcome
How to get a taxi in Prague
Getting a taxi in Prague is a piece of cake. Many of them drive around the centre, most local drivers speak or understand basic English and they are available 24 hours a day. Spotting official taxis in Prague is easy if you know what to watch out for. Most taxis are yellow and each vehicle must be equipped with a permanently installed 'TAXI' roof sign and the registration number, company name and price list must be displayed on both the taxi's front doors.
You can hail a taxi from the street, download a Czech taxi app, use Uber, or walk to the nearest rank. Several taxi ranks are scattered around the city near attractions and populated areas such as Hybernska Street, National Theatre and Namesti Republiky.
For customers who prefer a door-to-door service without having to hunt down a local Czech taxi in this busy capital city, we recommend ordering a taxi with Welcome Pickups, calling the 24-hour dispatching offices or downloading the Uber app. Taxi Praha (+420 251 222 555) and Sves.se (+420 222 111 000) are the most reliable Prague taxi companies.
Benefits of booking a Prague transfer in advance
Prague is a city of mystery and enchantment, ideal for a family vacation or large groups of travellers. But paying more than you bargained for may take away some of the magic. Our team would never let that happen to you.
Welcome ensures competitive Prague taxi rates with no hidden fees. But that's not all, our professional drivers will meet and greet you, carry your luggage, escort you to your vehicle and give you an exclusive tour around the city's imperceivable wonders. So book a Prague taxi in advance with Welcome Pickups for a ride straight out of a fairytale.
Czech taxi tips
If you are taking a taxi from the street, try to agree on the final price before boarding. Some drivers may even trick the metres.
Taxi drivers often keep an updated map of Prague in the taxi which can be lent to passengers on request.
Tipping in Prague is generally expected, visitors should tip at least 10%
Wheelchair-accessible taxis in Prague
Regular Prague taxi services don't usually offer vehicles adapted for people with mobility difficulties. However, the City of Prague has four wheelchair-accessible taxi cabs which can accommodate both manual and electric wheelchairs. The accessible taxi vans are equipped with a lowered floor for rear entry. Contact Centrum Mobility for more information.
Safety and complaints
For the most part, taxi drivers in Prague are reliable and licensed. However, as in most places around the world, some drivers try to trick travellers into paying more money.
Not to worry though, If you feel that your Czech taxi cab driver is attempting to scam you by overcharging or taking a longer route, write down the taxi registration number on your mobile and make sure you keep your receipt. Consider researching the taxi fare and route beforehand so you can catch any possible scammers, and always make sure the taximeter is running.
If you'd like to submit a complaint you can either contact the Czech Police or send an email noting the license number on the door and details of your route to [email protected] or [email protected].