Liverpool Taxi
Liverpool, home of The Beatles, is known for its trendy Albert Docks, world-class shopping, amazing live music venues and stunning mercantile architecture. From day to night, there's so much to see and do in this exciting city. The easiest way to get around this large city is to take a fast and comfortable Liverpool taxi. You can grab one of the black Liverpool cabs in the street or from a taxi rank, you can call a phone dispatch taxi or book your Liverpool taxi in advance. 
TRAINED DRIVERS
Hand picked & english speaking drivers
LOW PRICES
Same price as a regular Taxi from the line
FLIGHT MONITORING
Drivers are always on time
QUALITY SUPPORT
24/7 Email & Phone support
How much does a taxi cost?
Night time


(00:00 - 05:00)
FROM CITY CENTRE TO LIVERPOOL AIRPORT
FROM LIVERPOOL AIRPORT TO LIVERPOOL LIME STREET
FROM LIVERPOOL LIME STREET TO CITY CENTRE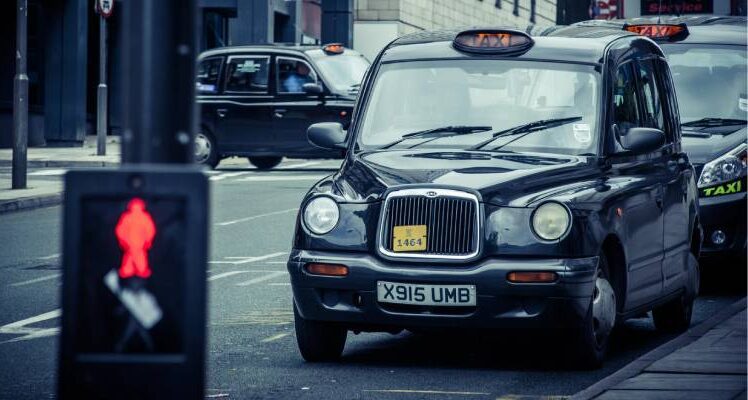 How Much are Taxis in Liverpool?
The way you're charged for your Liverpool taxi depends on the type of taxi you book. The Hackney Liverpool cabs use a fare list put in place by the government, while the private hire taxis can set their own fares and rates. The rates for the Hackney cabs were set in November 2018 by the Liverpool Council and must be adhered to by all drivers by law using a specially calibrated taximeter. The rates are as follows:
Day Rates (06:00 to 23:00)
Base fare – £2.60 (€3)
First 1 to 22 km – £1 (€1.20)
Every additional km – £0.72 (€0.85)
Waiting time per hour – £12 (€14.20)
Night Rates (23:00 to 06:00)
Base fare – £3.25 (€3.85)
First 1 to 22 km – £1.25 (€1.50)
Every additional km – £0.91 (€1.10)
Waiting time per hour – £15 (€17.70)
It's worth noting, any toll charges that may occur during your journey will be added to your fare. 
What our customers say about Welcome
How to Get a Taxi in Liverpool
There are two types of taxis in Liverpool, black Hackney cabs and private hire vehicles. The black Hackney Liverpool cabs are the only ones that can be hailed in the street or picked up at a taxi rank. Designated taxi ranks are located in the main shopping areas, such as Great Charlotte Street and Hanover Street, throughout the business area and the top tourist sites, such as Albert Dock, Duke Street, North John Street and Whitechapel.
On the other hand, the private hire vehicles can be called on the phone or booked in advance. Some of the more popular Liverpool taxi companies that you can call for a pickup are;
Alpha Taxis: +44 151 722 8888
Britannia Taxis: +44 151 708 7080
Once Call Taxis: +44 151 928 3535
Liverpool Settle Cars: +44 151 792 6123
Benefits of Booking your Liverpool Taxi with Welcome
Knowing all your transport needs are taken care of before you even arrive in a new city allows you to relax, enjoy peace of mind and concentrate on planning your best vacation yet. Booking your taxis in Liverpool in advance with Welcome Pickups will guarantee on-time pickups, 24/7 customer service, exciting travel extras and competitive prices. Let Welcome take care of all your Liverpool taxi needs so you can start making memories in Liverpool that will last a lifetime. 
Liverpool Taxi Tips
The Hackney black Liverpool cabs can take up to 5 passengers.
Make sure your driver sets the taximeter to the correct base fare before beginning your journey.
The fare for taking a cab in Liverpool at night is higher than it is during the day.
You must wear a seatbelt at all times while in a vehicle in England by law.
Wheelchair Accessible Taxis in Liverpool
All licensed Hackney Liverpool cabs are wheelchair accessible and have trained drivers ready to assist wheelchair users and people with mobility issues. You can find a full list of wheelchair accessible Hackney cabs here. Many private hire companies also offer wheelchair accessible vehicles, including ComCab, Liverpool Taxis 4 U and ABC Taxis.
Liverpool Taxi Safety and Complaints
Taxis in Liverpool are very well regulated and are considered extremely safe. However, if you feel like you have been overcharged, had a rude driver or felt unsafe or threatened at any point during your ride, you can make a formal complaint to the Liverpool City Council here. Be sure to have as many details as possible, including your driver's name or ID number, the taxi number and licence plate number.