Taxis in Dar es Salaam
Dar es Salaam is a major industrial port city along the Indian Ocean Coast. Many travellers head to Tanzania to set out on safaris, and tourists also enjoy exploring the coastal city that was once a small fishing village. Visitors can explore the city's history at the National Museum, which also houses the Village Museum, featuring open-air replicas of traditional Tanzanian homes. Dar es Salaam is home to a variety of cultures and people, and it is well known for its nearby islands, beaches, seafood, and music.
Taking a taxi in Dar es Salaam is the easiest way to get around and allows you to save up time when sightseeing and transporting from one attraction to the next. Several taxi companies offer taxi services in Dar es Salaam. If you need a ride, you can find taxis waiting at popular destinations or you can flag one down in the street. You can also call a Dar es Salaam taxi service to request a ride. Taxi fares are typically negotiated with the driver before the start of the ride. Another option is to book your transfer in advance with a professional English-speaking Welcome Pickups driver for a competitive flat rate.
TRAINED DRIVERS
Hand picked & english speaking drivers
LOW PRICES
Same price as a regular Taxi from the line
FLIGHT MONITORING
Drivers are always on time
QUALITY SUPPORT
24/7 Email & Phone support
How much does a taxi cost?
Night time


(00:00 - 05:00)
DAR ES SALAAM AIRPORT TO THE CITY CENTRE
DAR ES SALAAM CITY CENTRE TO VILLAGE MUSEUM
DAR ES SALAAM CITY CENTRE TO VILLAGE MUSEUM €13 15 min DAR ES SALAAM TO KARIAKOO MARKET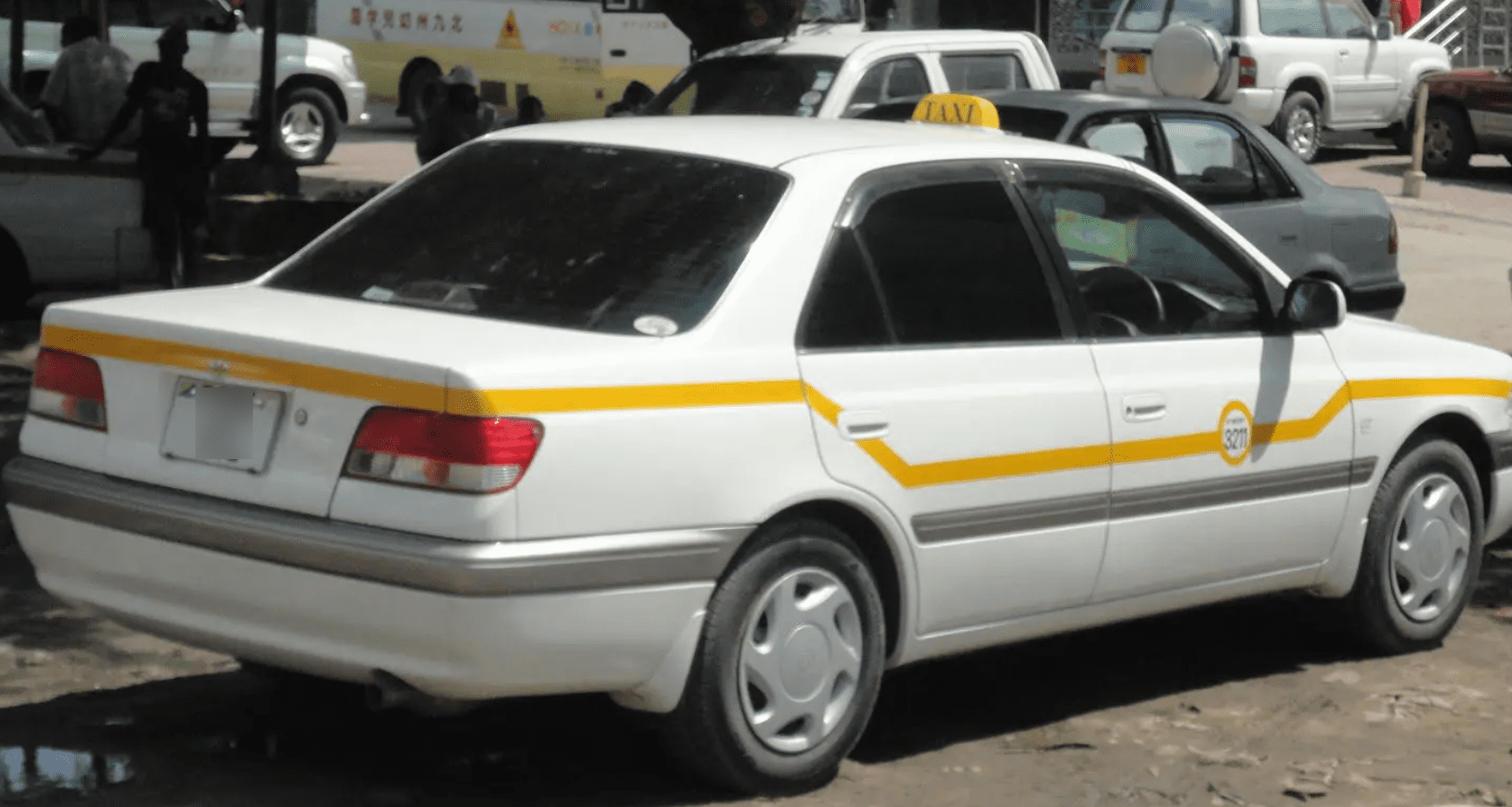 Dar es Salaam Taxi Prices
Dar es Salaam taxi fares are usually negotiated with the driver before starting the ride. You can generally expect to pay around €1.60 (TZS 3,750) for the base fare and €1.70 (TZS 4,000) per kilometre, but that may vary from one company and individual driver to the next. Moreover, depending on your driver's discretion, a night trip may cost more.
The fare from Dar es Salaam Airport to the city centre typically costs around €17.40 (TZS 40,000), however, for a competitive flat rate with no hidden charges, you can always book your transfer in advance with Welcome Pickups.
What our customers say about Welcome
How to get a Taxi in Dar es Salaam
Several companies provide taxi services in Dar es Salaam. Taxis can be readily found waiting near popular destinations, or you can flag a cab down the street. You can recognise Dar es Salaam taxis by their white number places.
You can also call a Dar es Salaam taxi service to request that a driver comes to pick you up. A couple of local companies you can contact include; Tanzania Rent A Car LTD (+2 (557) 5478 0876 or +2 (557) 7370 0400) and Tan Taxi (+2 (557) 7711 5054).
To avoid spending time searching for a taxi or waiting for a driver to pick you up, you can pre-book a personalised transfer with one of Welcome's professional and prompt drivers.
Book your Dar es Salaam Taxi Transfer in Advance
If you know where and when you'll be needing a ride, you can save some time and hassle by booking your Dar es Salaam taxi ahead of time. When you book with Welcome Pickups, you know your prompt driver will be there as soon as you need to be picked up. And you will be charged a competitive flat rate, so you won't have to worry about negotiating with a taxi driver or what a taxi meter will add up to.
Tips for your taxi in Dar es Salaam
Tipping is not required, but it is normal for customers to leave their taxi driver a small tip. Depending on the level of service, you may consider rounding up the fare or for an excellent driver, you can leave a tip of up to 20%.
If you take a taxi from the street, the driver may not accept payment by card. However, if you book your ride in advance, depending on the taxi company, you may be able to pre-pay for your ride by card.
Make sure to take a copy of your receipt before leaving the vehicle in case you forget any items behind.
To avoid unofficial taxi drivers, always look out for white license plates and a taxi number painted on the side of the vehicle before entering.
If your driver offers a set fare to your destination as opposed to using an official taximeter, please make sure you agree on a price before entering the vehicle.
Wheelchair Accessible Taxis in Dar es Salaam
Dar es Salaam still has some headway to make with accessibility, and taking public transport can be challenging for persons with reduced mobility. If you'd like to book a wheelchair-accessible transfer, you can book your ride via Viator – either online or via phone at +1 (702) 648 5873. A lot of Dar es Salaam taxi companies also offer larger vehicles that can accommodate folded wheelchairs if that is a suitable option for you.
Dar es Salaam Taxi Safety and Complaints
Dar es Salaam taxis are a comfortable and quick way to get around the city and surrounding area during your visit. They are also considered the safest mode of transport. If an issue does come up during your taxi trip, keep a note of all the relevant details, including the time and place of the incident, and the taxi's license plate number. You can then file a complaint directly with the taxi company you used for your transfer, or should you need to, escalate the matter to the local police.