Unbeatable service for your Koh Samui taxi
For pure relaxation and tropical vibes, Koh Samui is the perfect destination. This stunning island is the second largest in Thailand and is home to palm-tree-lined beaches, luxury spas and high-end resorts. To keep the relaxation going, the easiest way to get around the island is to take a quick and reliable Koh Samui taxi. You can easily hail a taxi in Koh Samui in the street, book your rides in advance or call one of the Koh Samui taxi phone numbers.
TRAINED DRIVERS
Hand picked & english speaking drivers
LOW PRICES
Same price as a regular Taxi from the line
FLIGHT MONITORING
Drivers are always on time
QUALITY SUPPORT
24/7 Email & Phone support
How much does a taxi cost?
Night time


(00:00 - 05:00)
FROM CHAWENG TO NATHON PIER
FROM CHAWENG TO BO PHUT BEACH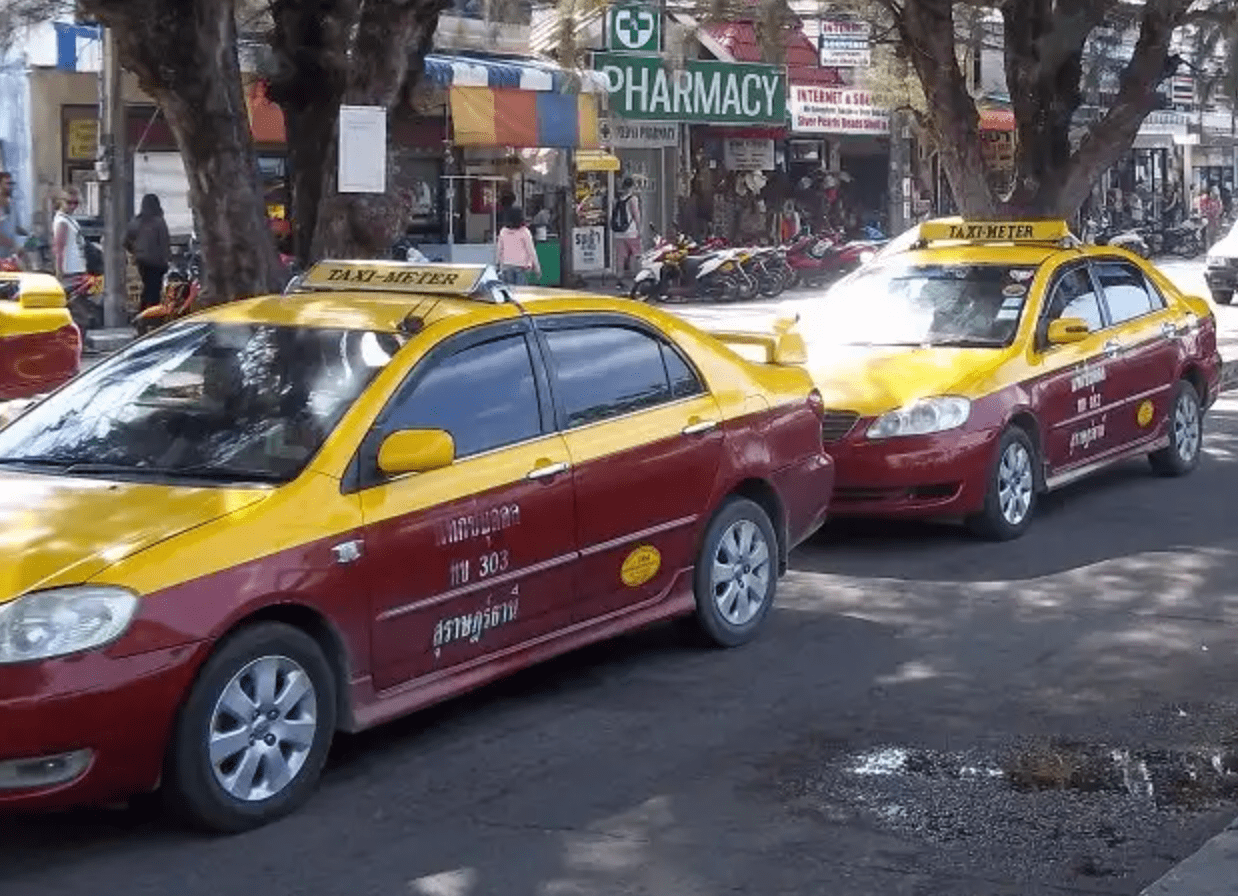 What are the Koh Samui taxi prices?
Although most taxis in Koh Samui are fitted with taximeters, none of the drivers uses them to determine their Koh Samui taxi prices. Your driver will most likely come up with a price based on where you're travelling to at the time you get in the taxi. As a general rule of thumb, a short journey around town will be approximately €8 (THB 300), while a longer journey between towns or to a far-off beach will be around €16 (THB 600).
What our customers say about Welcome
How to get a taxi in Koh Samui
The Koh Samui taxis are gold on top and burgundy on the bottom, making them extremely easy to spot buzzing around the island. If you're in one of the smaller towns of Chaweng, you will be able to easily hail a taxi in the street as they are plentiful. However, if you're at a secluded beach or travelling at night, you may wish to book your rides in advance or call a Koh Samui taxi phone number for a driver to pick you up. Some of the better rates phone dispatch taxis in the area are as follows;
Mr. Tap Taxi: +66 83 509 6577
Sek Taxi Samui: +66 80 019 1178
Smile Taxi: +66 88 760 6001
Benefits of booking your Koh Samui taxi with Welcome
Trying to communicate with local drivers in a different language and barter on prices can be stressful and time-consuming. To avoid this, why not book your taxi in Koh Samui in advance with Welcome Pickups instead? We offer competitive fixed rates, English-speaking local drivers, guaranteed on-time pickups and 24/7 customer support for your entire stay in Koh Samui.
Koh Samui taxi tips
Be sure to agree on your Koh Samui taxi price before beginning your journey to avoid being overcharged.
Any journey from Koh Samui Airport will have a fixed rate based on zones.
You can fit up to 4 passengers in a standard taxi in Koh Samui.
Tipping your driver isn't expected, but if they help you load and unload items or offer an extremely good service, it will be appreciated.
Wheelchair-accessible taxi in Koh Samui
If you or one of your travel companions is travelling in a wheelchair, you won't be able to take a transfer in one of the local Koh Samui taxis. You will need to pre-book your rides with a specialist company on the island in advance. Standard Koh Samui taxis don't have hydraulic lifts or ramps to safely accommodate wheelchair users.
Koh Samui taxi safety and complaints
Taking a taxi in Koh Samui is generally safe. However, as the local taxis aren't heavily monitored or regulated, you may run into issues such as overcharging or unprofessional drivers. To avoid such issues, you can pre-book your Koh Samui taxi transfers with a trusted and world-renowned transfer company such as Welcome Pickups.