Taxis in Venice
As you probably already know, there are two types of taxis in Venice; water taxis and land taxis. Although they are more expensive than their land-dwelling counterpart, the easiest option is to take a water taxi for your journeys around the city, as most areas on the island of Venice are pedestrian-only. You can easily spot an official Venice water taxi by looking for the yellow stripe along the side and a clear license number. The taxis can be found at set docks around the city or can be ordered by phone.
When it comes to land taxis in Venice, the closest you will be able to get to the historical centre is Piazzale Roma. Land taxis can be used when travelling to mainland destinations such as Mestre, if you're heading to the Venice Cruise Terminal or if you're staying at a hotel near Piazzale Roma.
TRAINED DRIVERS
Hand picked & english speaking drivers
LOW PRICES
Same price as a regular Taxi from the line
FLIGHT MONITORING
Drivers are always on time
QUALITY SUPPORT
24/7 Email & Phone support
How much does a taxi cost?
Night time


(00:00 - 05:00)
MARCO POLO AIRPORT - HOTEL (CITY CENTRE)
VENICE SANTA LUCIA STATION TO SAN MARCO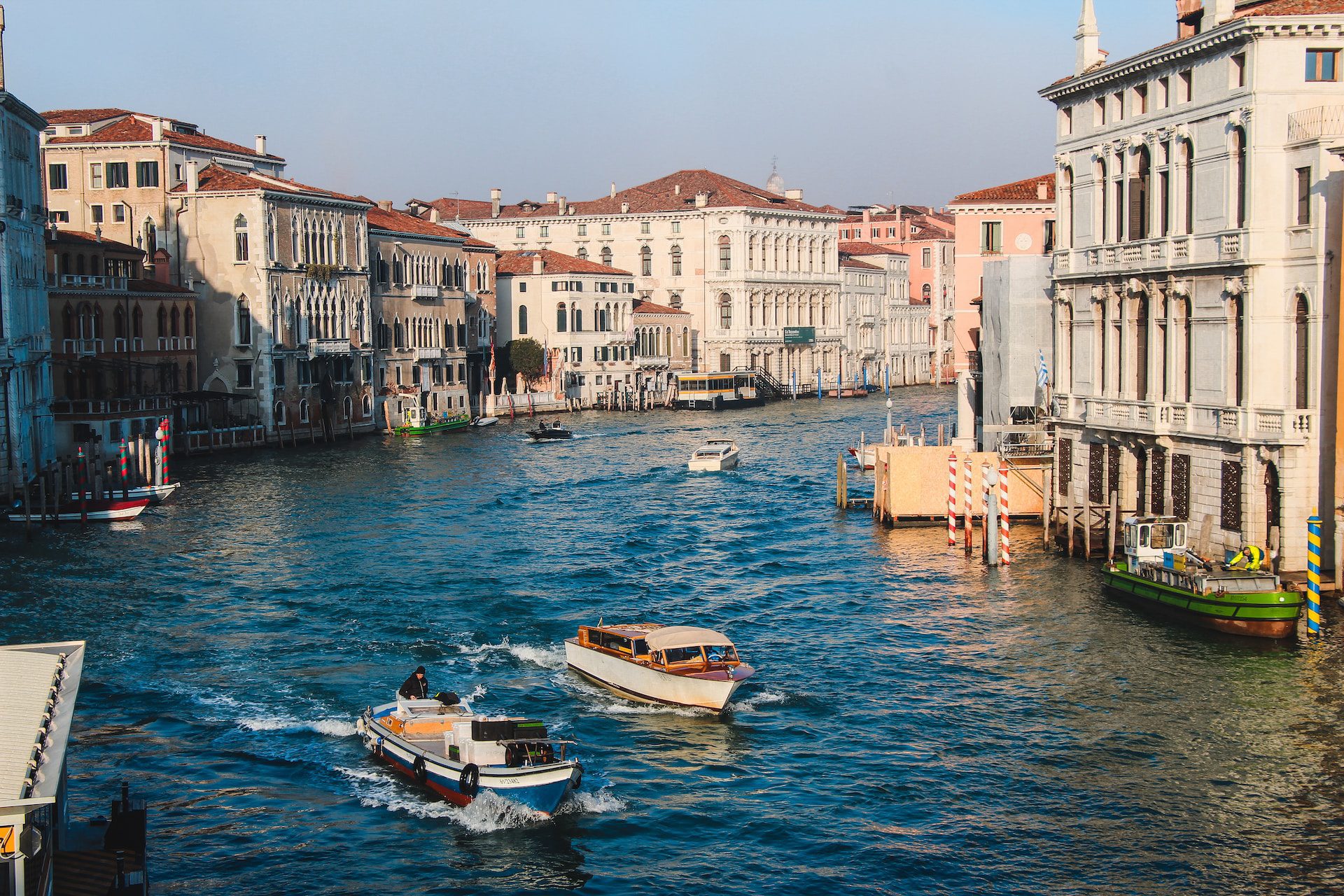 Venice taxi prices
Average journey price in the city – €70
Although they are convenient, Venice water taxi prices aren't cheap. Most captains will charge a set price for your journey, based on your pickup location and destination. Just remember that prices vary according to the departure pier.
Additionally, some water taxi drivers will use a taximeter for non-fixed routes in the Lagoon, but this usually comes with extra charges. Here is some indicative pricing for the metered boats:
Minimum fare – €15
Price per minute – €2
Call service extra charge – €5
Night service supplement (after 22:00) – €10
It's advisable to steer clear of metred rides and instead, agree on a set price before beginning your journey to avoid being overcharged. As a general rule, prices start at around €70 for most journeys within the historic centre and cost between €130-€200 from Marco Polo Airport. 
*The price of your taxi in Venice may increase for things such as travelling at night, calling for a water taxi, heavy luggage and travelling during public holidays. 
What our customers say about Welcome
How to get a taxi in Venice
Unlike most other city centres, you can't simply stick out your hand and hail a Venice taxi as they need to find a viable place to dock. The easiest way to take a taxi in Venice is to head to one of the designated docks. These can be found at all the major tourist spots; Venice Santa Lucia Railway Station, Piazzale Roma and Tronchetto parking island.
If it's late at night or you don't want to get lost walking the winding streets of Venice, you can call for a Venice water taxi from the Consorzio Motoscafi Venezia on +39 041 240 6711. They are available 24 hours a day but expect an additional charge for this service.
If you're travelling to the airport or are staying on the mainland of Venice and would like to book a land taxi, you can do so by calling +39 041 5964.
Book your Venice water taxi in advance
As transport in Venice is a little more on the expensive side, it's nice to be able to budget and book your Venice water taxi transfers in advance. Not only will it take the stress out of planning whilst on your trip, but it will also give you peace of mind that all your transport needs are taken care of, at a fair price.
There are multiple Venice taxi companies to choose from, but many have high booking fees and hidden costs. To secure a competitive fixed fare that you can trust, we suggest booking your Venice taxi transfer in advance with Welcome Pickups. 
Venice taxi tips
Take care when getting in and out of Venice water taxis as they can be slightly slippery.
You can check for your nearest Venice taxi dock on Google Maps.
Tipping your Venice taxi driver is optional, but always appreciated if you think they did a great job.
Be sure to agree on a price before starting your journey.
Wheelchair-accessible Venice water taxis
Although most taxis in Venice isn't very wheelchair-friendly, there is a company called Sage Travelling that specialise in wheelchair-accessible transfers. Their water taxis are fully equipped with a hydraulic lift and fully trained drivers that are able to assist you. Up to 6 people and one wheelchair can fit on these boats.
To book your wheelchair-accessible Venice water taxi, contact them on +1 888 645 7920 from the US or +44 20 3540 6155 from the UK.
Venice taxi safety and complaints
Although it's rare, you may come across some problems during your Venice taxi ride. If you find your driver has been rude, has overcharged you or that you rode in an unlicensed water taxi, you can report them to the local tourist police by calling +39 041 520 4777 or heading to the station at Calle San Zaccaria, Castello, 4693/A, 30122 Venice.
If you do need to make a report, make sure you have your receipt, the time and direction of your journey, as well as your driver's licence number.