Quick and Reliable Taxi Service in Jeddah
Proudly located on the Red Sea, Jeddah is an important Saudi Arabian port city. Jeddah acts as the gateway to the important holy pilgrimage cities of Mecca and Medina. However, there are also many lovely attributes to Jeddah city worth exploring, such as the many 5-star resorts, beautiful beaches, seafront promenade and historical sites such as the Al-Balad district. To see all this historical city has to offer, we recommend taking a quick and easy Jeddah taxi. You can grab a taxi in Jeddah in the street, walk to a local taxi rank, book your rides in advance or call one of the local phone dispatch taxis for a pickup.
TRAINED DRIVERS
Hand picked & english speaking drivers
LOW PRICES
Same price as a regular Taxi from the line
FLIGHT MONITORING
Drivers are always on time
QUALITY SUPPORT
24/7 Email & Phone support
How much does a taxi cost?
Night time


(00:00 - 05:00)
FROM TRAIN STATION TO MAKKAH HOTEL
FROM AIRPORT TO CITY CENTRE
FROM CITY CENTRE TO Masjid AYESHA MEEQAT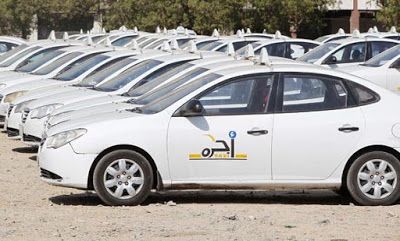 Cost of a Taxi in Jeddah
The local Jeddah taxi drivers give set-rate fares based on where you're travelling to in the city and the time they think it will take. You may find that your driver will charge you higher fees during Ramadan or if you seem unfamiliar with the city. Feel free to negotiate with your driver if you don't like the first price they give, as haggling is pretty common.
What our customers say about Welcome
How to Get a Jeddah Taxi
There are two types of taxis in Jeddah, private and white. The white taxis are local taxis that are usually cheaper and a little older than the private vehicles. Private vehicles are usually more comfortable, but more expensive. You can only pick up a white Jeddah taxi in the street, while you will need to call one of the private taxi services in Jeddah or book your rides in advance. Some of the top-rated phone dispatch Jeddah taxi companies are; 
Umrah: +966 59 670 4817
Jeddah Green Taxi: +966 59 348 6822
Makkah Taxi: +966 55 803 0464
Al Hawdaj TaxisCo: +966 02 256 1300
Why Book a Welcome Taxi Service in Jeddah
As there are no official set fares for taking a taxi service in Jeddah, you may find quotes and rates vary significantly between the different drivers and companies. To avoid spending more than you have to, or needing to engage in long negotiations with the local drivers, we suggest pre-booking with Welcome Pickups. We offer competitive set-rate fares, have English-speaking drivers, 24/7 customer support and guaranteed on-time pickups. Let us take the stress out of your Jeddah taxi rides so you can concentrate on enjoying this historical city.
Jeddah Taxi Tips
Be sure to agree on a price for your journey before getting into a taxi in Jeddah.
You can't pay for your Jeddah taxi with a card. Be sure to bring cash in the local currency with you.
A male driver may refuse to pick up a woman passenger if she is travelling alone.
Wheelchair-Accessible Taxi in Jeddah
The standard taxis in Jeddah don't offer wheelchair-accessible vehicles. If you are looking for a taxi service in Jeddah that has a vehicle equipped with a ramp or hydraulic lift, you can book with a specialist company such as Meysra by calling +966 54 700 8900.
Jeddah Taxi Safety and Complaints
Taking a taxi in Jeddah is usually a safe and pleasant experience. As service and prices may vary between the different drivers and companies though, should you want to report any issues, there's an official toll-free number you can call to report bad experiences with a local Jeddah taxi driver, which is 938.