Taxis in Kalamata
Arriving in Kalamata by plane or car, you may be on your way to Mani, but why not stay a while and explore this little gem of a city? The impressive Mount Taygetos towers above an area that boasts contemporary cafes, bars, restaurants, hotels, markets, historic buildings, a port, a summer dance festival and a bustling nightlife. If you are a first time visitor, you may want to save time on your transportation without compromising your budget. So why not book a Kalamata taxi that will take you directly from point A to B and explore the city at your leisure.
TRAINED DRIVERS
Hand picked & english speaking drivers
LOW PRICES
Same price as a regular Taxi from the line
FLIGHT MONITORING
Drivers are always on time
QUALITY SUPPORT
24/7 Email & Phone support
How much does a taxi cost?
Night time


(00:00 - 05:00)
KALAMATA AIRPORT TO CITY CENTRE
KALAMATA AIRPORT TO UNIVERSITY OF PELOPONESE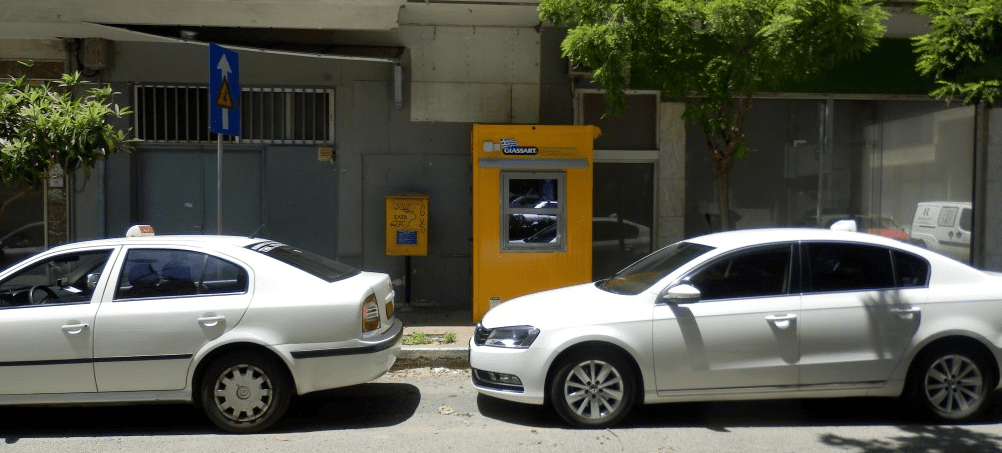 Cost of a Kalamata Taxi
Kalamata taxis are budget-friendly and can be found easily near the taxi stands scattered around the city. The price for Kalamata taxi services can be found below:
Flag drop: €1.30
Cost per min: €0.10
Cost per km: €0.70
Taxis in Greece use a double fare during the night. If you want to ride a taxi during the night, we recommend booking a Kalamata taxi in advance to avoid waiting. Also keep in mind that extra charges for waiting time, luggage and travelling after midnight may apply.
What our customers say about Welcome
How to get a Taxi in Kalamata
Taxis in Kalamata are available in popular central areas, such as the main square, near the beach and the public medical centre, whilst Kalamata Airport Taxis can be found outside the terminal building. If you do not want to walk to the nearest taxi rank, you can hail a Kalamata taxi in the street, call a radio taxi or book your Kalamata taxi service online in advance.
Greek cabs are yellow with a distinctive taxi sign on top. To ensure you enter a legitimate taxi off the street, make sure they have the metre on and that they display their information on the vehicle. You can also ask for an approximate final price before entering to avoid being overcharged.
Radiotaxi Kalamatas is a reliable local taxi service to use if you're looking for a pickup; you can order your cab in advance by calling +30 2721 021112.
Booking your Kalamata Taxi in Advance with Welcome
Need a safe, fast and comfortable transfer service to and from Kalamata Airport? Welcome Pickups offers polite, English-speaking drivers that will give you timely rides to your destination. With us, you can rest assured that you save money with competitive fixed fares, and effort thanks to our personalised rides and flight monitoring by drivers. We provide this service seven days a week, 24 hours a day for your convenience, so book an airport pickup with Welcome and enjoy your holidays without any worries!
Kalamata Taxi Tips
Tipping in Kalamata is not obligatory but it is always appreciated if you received good service.
Make sure that the metre is on before entering the taxi and that it is reset to the correct base fare for your safety.
Not all Kalamata taxis accept credit/debit cards, so it's recommended to check with your driver before getting in the taxi, or if calling for a pickup, you may request they send a vehicle equipped with a POS machine.
Wheelchair Accessible Vehicles in Kalamata
Kalamata is becoming more wheelchair accessible with time, however, the regular taxis you will find driving in the streets don't have special ramps, lifts or plenty of space for wheelchair users. If you're comfortable folding up your wheelchair, there's plenty of space to store it in a standard taxi.
If however, you need a fully accessible vehicle, you can contact Radiotaxi Kalamatas at +30 2721 021112 and ensure you specifically request a wheelchair accessible vehicle or simply reach out to AMEA Taxi stating your location. It's worth booking this service 24-48 hours ahead of time to ensure availability.
Safety and Complaints for Kalamata Taxis
Kalamata taxi drivers are usually polite and honest, however, as the service you receive completely depends on the company and the driver, if you come across someone not using their taximetre or you feel unsafe or uncomfortable at any point, you should note down the taxi plate number and driver's unique ID number and ask for your receipt. Then you can head to the local Tourist Police Station to file a complaint.