Santo Domingo Taxi Service
Santo Domingo is the sprawling capital city of the Dominican Republic. Boasting not only some of the most stunning beaches in the world but also a historic centre filled with fascinating monuments and architecture dating back to the 1500s. To ensure you see every magical corner of this historical city, the quickest and easiest way to get around is by using a Santo Domingo taxi. You can easily grab a taxi in the street, at a local taxi rank or by calling one of the phone dispatch taxi services. Explore Santo Domingo on your own terms, without breaking the bank, by choosing a Santo Domingo taxi as your transport.
TRAINED DRIVERS
Hand picked & english speaking drivers
LOW PRICES
Same price as a regular Taxi from the line
FLIGHT MONITORING
Drivers are always on time
QUALITY SUPPORT
24/7 Email & Phone support
How much does a taxi cost?
Night time


(00:00 - 05:00)
LAS AMERICAS AIRPORT TO CITY CENTRE
PARQUE COLÓN TO PARQUE INDEPENDENCIA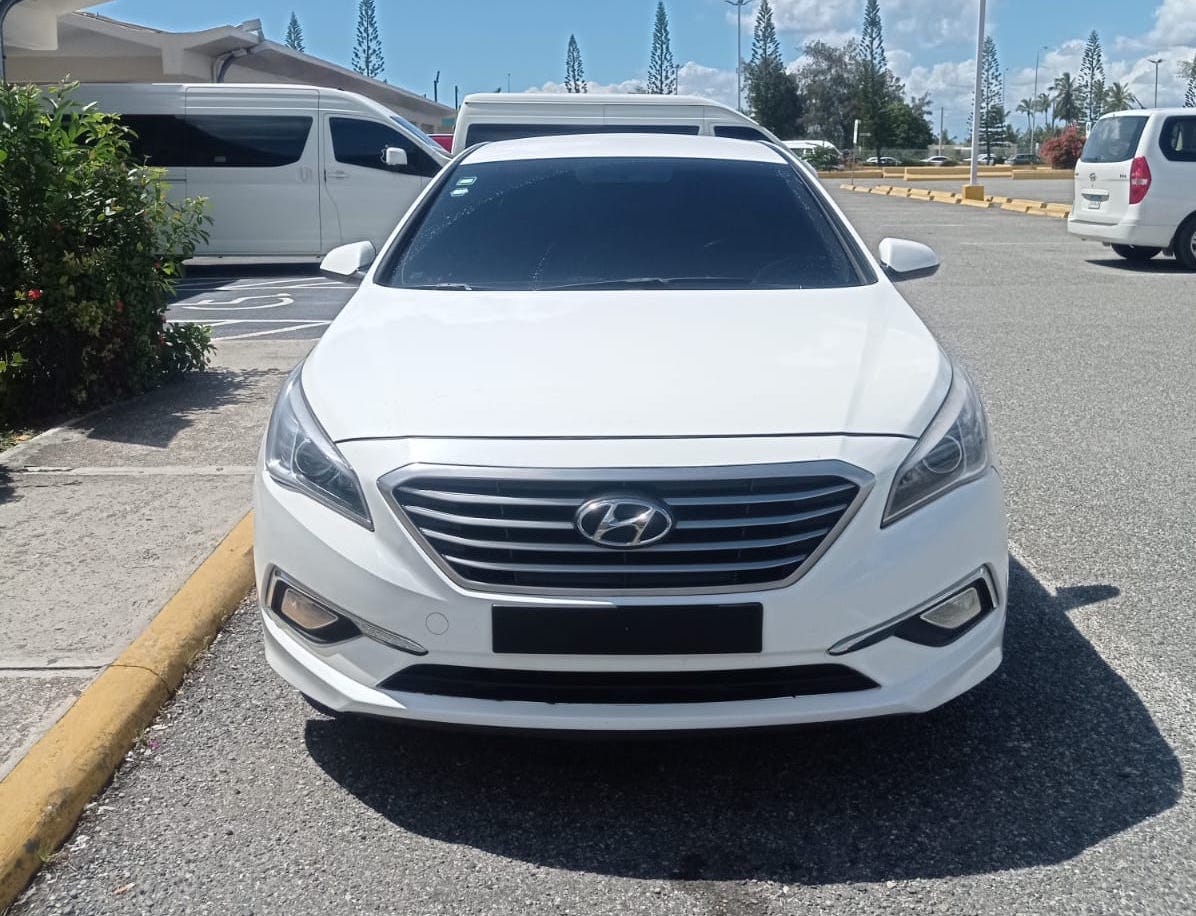 Santo Domingo Taxi Prices
Santo Domingo taxis don't use a taximeter to calculate their fare. Instead, the driver will usually tell you a flat-rate price depending on your destination. For example, an average fare from one side of the city to the other is €4 ($250 DOP). If you're travelling within the historical centre (Zona Colonial), the price will be much cheaper, around €1-2 ($50-100 DOP). It's worth noting that during the nighttime, these prices may increase as the demand for Santo Domingo taxis is usually higher. 
What our customers say about Welcome
How to get a Taxi Service in Santo Domingo, Dominican Republic
Getting a taxi service in Santo Domingo, Dominican Republic is easy. Unlike many other major cities, there aren't many taxis driving around the centre waiting to pick people up, instead, they will usually wait at designated taxi ranks around the city. There are plenty of places to find Santo Domingo taxis, including Parque Colón and Parque Duarte, outside all the high-end hotels and all over the Zona Colonial. 
If you'd prefer the ease of a phone dispatch taxi, these are also available in Santo Domingo. Simply ask your hotel reception to call one for you, or call one of the trusted companies yourself on:
Santo Domingo Taxi: +1 809 544 4444
Apolo Taxi: +1 809 537 0000
Tecnitaxi: +1 809 567 2010
Why Choose a Welcome Santo Domingo Taxi?
Having to wait at your hotel or the airport for a taxi really puts a dampener on your vacation. During peak travel times or the high season, there can be waits of up to an hour for a phone dispatch taxi or for the taxi ranks to fill back up. To make sure you don't waste one second of your time in Santo Domingo, we suggest booking your taxi in advance with Welcome Pickups. Not only do we offer guaranteed on-time pickups and friendly English speaking drivers, but we also have unbeatable prices and 24/7 customer support. Let Welcome Pickups take care of all your transfer needs in Santo Domingo so you can concentrate on enjoying your vacation. 
Santo Domingo Taxi Tips
Be sure to agree on the price of your ride before setting off in a Santo Domingo taxi to avoid being overcharged.
Taxis in Santo Domingo don't accept card payments, be sure to carry USD or Dominican Pesos with you.
Not all Santo Domingo taxi drivers speak English, so be sure to write down your destination's address or show it to your driver on Google Maps.
Wheelchair Accessible Taxis in Santo Domingo
If you or one of your companions is in need of a wheelchair accessible vehicle, you won't be able to take one of the local taxis from the street. Instead, you will need to contact one of the local taxi services in Santo Domingo that offer fully wheelchair accessible cars. Dominican Limousine has both ramp and hydraulic lift fitted taxis that operate throughout Santo Domingo and Punta Cana. You can pre-book with them by visiting their website.
Santo Domingo Taxi Safety and Complaints
Taking a taxi service in Santo Domingo, Dominican Republic is usually very safe. However, if you're travelling late at night or solo and are worried about safety, you can always call a phone dispatch company that tracks your driver or ask your hotel to send a taxi to you. If you do experience any problems during your journey or if you're worried about your safety at any point, you can contact the local authorities on +1 809 222 2026.