Taxis in Hamburg
Hamburg is a beautiful port city and the largest city in Germany after Berlin. It offers countless activities and exciting places to visit, including two World Heritage Sites. Getting a Hamburg taxi to move around during your stay might be your best and most comfortable option to see everything. Even though public transport can practically take you anywhere, it's not always punctual and can often be overcrowded. Taxi service in Hamburg is provided 24/7 by more than 2,000 taxis, which are bound by strict regional regulations. You can find a taxi on the street or easily order one online through any of the available apps.
TRAINED DRIVERS
Hand picked & english speaking drivers
LOW PRICES
Same price as a regular Taxi from the line
FLIGHT MONITORING
Drivers are always on time
QUALITY SUPPORT
24/7 Email & Phone support
How much does a taxi cost?
Night time


(00:00 - 05:00)
FROM CITY CENTRE TO ALSTER LAKES
FROM HAMBURG TO SPEICHERSTADT
FROM CITY CENTRE TO ST. PAULI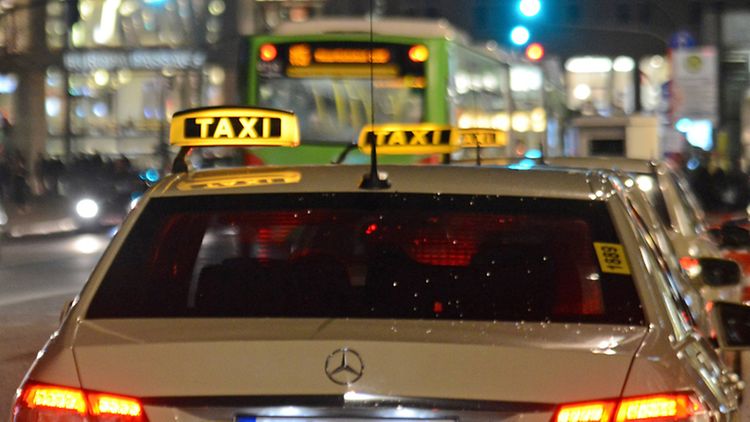 Hamburg Taxi Prices
Hamburg taxis operate with fixed, metered rates, so you can easily stay on budget. Simply calculate in advance how much you'll have to pay for your ride based on the route's total distance. It's worth noting, as it might seem confusing at first, that Hamburg taxi fares are actually lower during the night. A standard fare applies at all times -even on weekends and holidays- except for workdays during peak hours (07:00 – 10:00 and 16:00 – 19:00) when a higher rate applies.
Base Fare Off-Peak/Peak – €3.90/€5.00
Rate/km for first 4km Off-Peak/Peak – €2.60/€2.70
Rate/km from 5km to 9km Off-Peak/Peak – €2.40/€2.50
Most taxis in Hamburg accept card payments and do not have extra charges for regular luggage or small pets. An extra charge of €8 applies to store bicycles or if you need to book a larger vehicle ("Grossraumtaxi") for more than four passengers or bulk items, and €30 for every 60 minutes of waiting time.
What our customers say about Welcome
How to Get a Taxi in Hamburg
Hamburg is a large and crowded city so choosing a Hamburg taxi is the most comfortable way to reach your next exciting destination. You can easily spot a taxi on the street by its ivory colour and the 'TAXI' sign on the roof. If the roof sign is lit, simply wave over and you're good to go.
If you don't see a taxi on the street, you're most probably close to one of the many taxi ranks located all over the city. There are official taxi stands outside Terminal 1 and 2 at Hamburg Airport, all train stations, and popular shopping, business, and tourist destinations. If there are no taxis available, you can use one of the call boxes located there.
If you're visiting during winter, temperatures can drop very low, so make sure to order a Hamburg taxi in advance, while you're still indoors. There are many radio centres which you can call over the phone or order a taxi by using one of the many apps, which might be easier if you're not speaking German. The most popular taxi apps are Hansa-Taxi and FREE NOW.
Pre-book your Hamburg Taxi Service
Arriving at a foreign destination becomes much less stressful if you know that your Hamburg taxi will be waiting, ready to take you wherever you need to go. Pre-booking a taxi service allows you to stay on budget, avoid endless queues at taxi ranks, and enjoy a relaxing, worry-free ride. Even though taxis in Hamburg operate with fixed, metered rates, there is still a chance you might be overcharged, especially if communication in German isn't possible. To avoid this, and guarantee an English-speaking driver for a much smoother experience, we suggest booking your airport transfers in Hamburg with Welcome Pickups.
Hamburg Taxi Tips
After the first 9km, your rate per/km will fall to €1.70 during off-peak hours and €1.80 during peak hours.
If your destination is outside of Hamburg, you must agree on the billing with the driver beforehand. The options are a fixed price, a kilometre price or metered billing.
Smoking is prohibited in Hamburg taxis both for drivers and passengers.
When driving through the St. Pauli-Elbtunnel, the tunnel fees are to be reimbursed by the passenger.
A child or booster seat is mandatory for children up to the age of 12, so you need to request one upon booking. For children up to 8 months old, you need to bring your own baby seat.
Wheelchair Accessible Taxis in Hamburg
Most Hamburg taxis can easily hold a foldable wheelchair in the trunk at no additional cost. However, wheelchair accessible taxis for electric wheelchairs or mobility scooters can't be found on the street at any time. If you wish to pre-book a fully accessible taxi service in Hamburg with an electrically operated and controlled ramp, you may contact MaxiTaxi or RolliEXPRESS.
Safety and Complaints about Hamburg Taxis
Even though Hamburg taxi companies operate under strict regulations, there is still a small chance that the driver might try to take a longer route to increase the kilometres recorded on the meter. If that is the case, first of all, make sure to ask for a receipt at the end of the ride. If possible, make sure to write down the taxi number and driver's unique ID number (this should always be on display in the taxi) and then contact the taxi company that your driver cooperates with. You can also file an official complaint at the Taxi Office through an online complaint form (available only in German).