Taxis in Siem Reap
The hassle and bustle of South East Asian cities can be overwhelming for people visiting them for the first time. Siem Reap in Cambodia is no exception to that. The lack of adequate markings on the streets and the road signage in Khmer could turn navigating around the city into an unpleasant adventure. So, taking a taxi is a reliable and safe way to easily travel between your hotel and the places you want to visit. Hailing one off the road in Cambodia is not as easy as in other cities, as very few metered taxis roam the streets. The easiest way to do it is to either call one of the local metered taxi companies or make your booking on a taxi app.
TRAINED DRIVERS
Hand picked & english speaking drivers
LOW PRICES
Same price as a regular Taxi from the line
FLIGHT MONITORING
Drivers are always on time
QUALITY SUPPORT
24/7 Email & Phone support
How much does a taxi cost?
Night time


(00:00 - 05:00)
SIEM REAP INTERNATIONAL AIRPORT (REP) ➙ SIEM REAP CITY CENTER
SIEM REAP INTERNATIONAL AIRPORT (REP) ➙ ANGKOR WAT
SIEM REAP INTERNATIONAL AIRPORT (REP) ➙ BATTAMBANG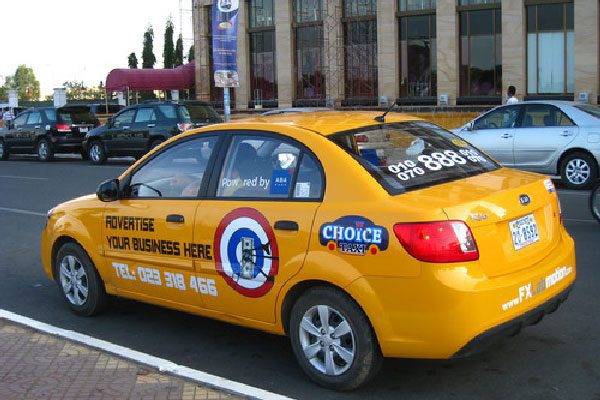 Siem Reap Taxi Prices
Siem Reap taxis do not apply a fixed-rate fee. They use a taximeter to calculate the fare based on the distance travelled to your destination. Siem Reap taxi prices are affordable and among the most inexpensive worldwide, as in many Asian countries. However, when you board, make sure that the driver resets the meter to the base fare before your ride starts.
Base fee: €1 (4,000 riel)
Per Km: €0.50 (2,000 riel)
Waiting time: €2.5 (10,000 riel)
If you want to get to your destination at a fixed price, with a knowledgeable English-speaking driver, and avoid the trouble of finding a taxi on the street, you can always pre-book your transfer online.
What our customers say about Welcome
How to get a Taxi in Siem Reap
Getting a taxi in Siem Reap is slightly different compared to the western world or cities where taxis have been operating for a long time. Moto taxis and remorks (the Cambodian tuk-tuks, a carriage attached to a motorcycle) have been a long-standing tradition in Cambodia, and taxi culture is still in its infancy. So, flagging down a taxi on the street is almost impossible, as there is just a handful of operators. You will have to reserve your ride in advance by calling one of the few local metered taxi companies or using one of the taxi apps that were recently launched into the Cambodian market (PassApp, Grab and Exnet).
Alternatively, you can ask your hotel to call a taxi or organise a private car for you.
The Benefits of Booking a Siem Reap Taxi in Advance
Communicating with taxi drivers in Siem Reap can be a real challenge, since most do not speak English. Plus, there have been reports of overinflated fixed prices offered.
You can break the language barrier and avoid unwanted surprises by pre-booking your private airport transfer with Welcome Pickups. Ensure a hassle-free experience and get your mind off eventual hidden costs with a courteous local English-speaking driver that will comfortably take you to the doorstep of your destination.
Siem Reap Taxi Tips
Be prepared to have some cash with you for your ride as, most likely, taxi services in Siem Reap won't accept credit card payments.
Ask your driver to reset the taximeter to the base fare before your transfer begins.
You will generally wait around 10 minutes for your taxi to arrive. The 24/7 taxi service concept is relatively new in Cambodia, so you might wait a little longer if you call or swipe for a cab late at night.
Tipping is not mandatory but always appreciated. So, you could maybe round up your fare when you get to your destination.
Taxi Safety and Complaints in Siem Reap
Harmful incidents are a rarity in Siem Reap. Most drivers are very kind and helpful, counting on visitors for their livelihood, as the nearby Angkor Archaeological Park is the country's top tourist attraction.
However, should anything unpleasant happen to you, keep the receipt of your fare and call the taxi company to file a complaint.
Siem Reap Wheelchair Accessible Taxis and Transfers
Most common taxis in Siem Reap can accommodate a wheelchair if folded and placed in the hood. However, if this is not the case and you have more specific needs, you can contact Mr Dara Phann, who provides wheelchair-accessible transfers and tours.