Taxis in Gran Canaria
Gran Canaria is one of the most popular and celebrated summer destinations. If you are here with your children to enjoy the beaches and soak in the sunshine, then booking a Gran Canaria taxi would be a fantastic choice for you. These white vehicles will take you anywhere you want to go and help you save time and effort. Taxis in Gran Canaria are the most convenient way to explore every corner of the island, without compromising your holiday budget.
TRAINED DRIVERS
Hand picked & english speaking drivers
LOW PRICES
Same price as a regular Taxi from the line
FLIGHT MONITORING
Drivers are always on time
QUALITY SUPPORT
24/7 Email & Phone support
How much does a taxi cost?
Night time


(00:00 - 05:00)
LAS PALMAS TO PUERTO RICO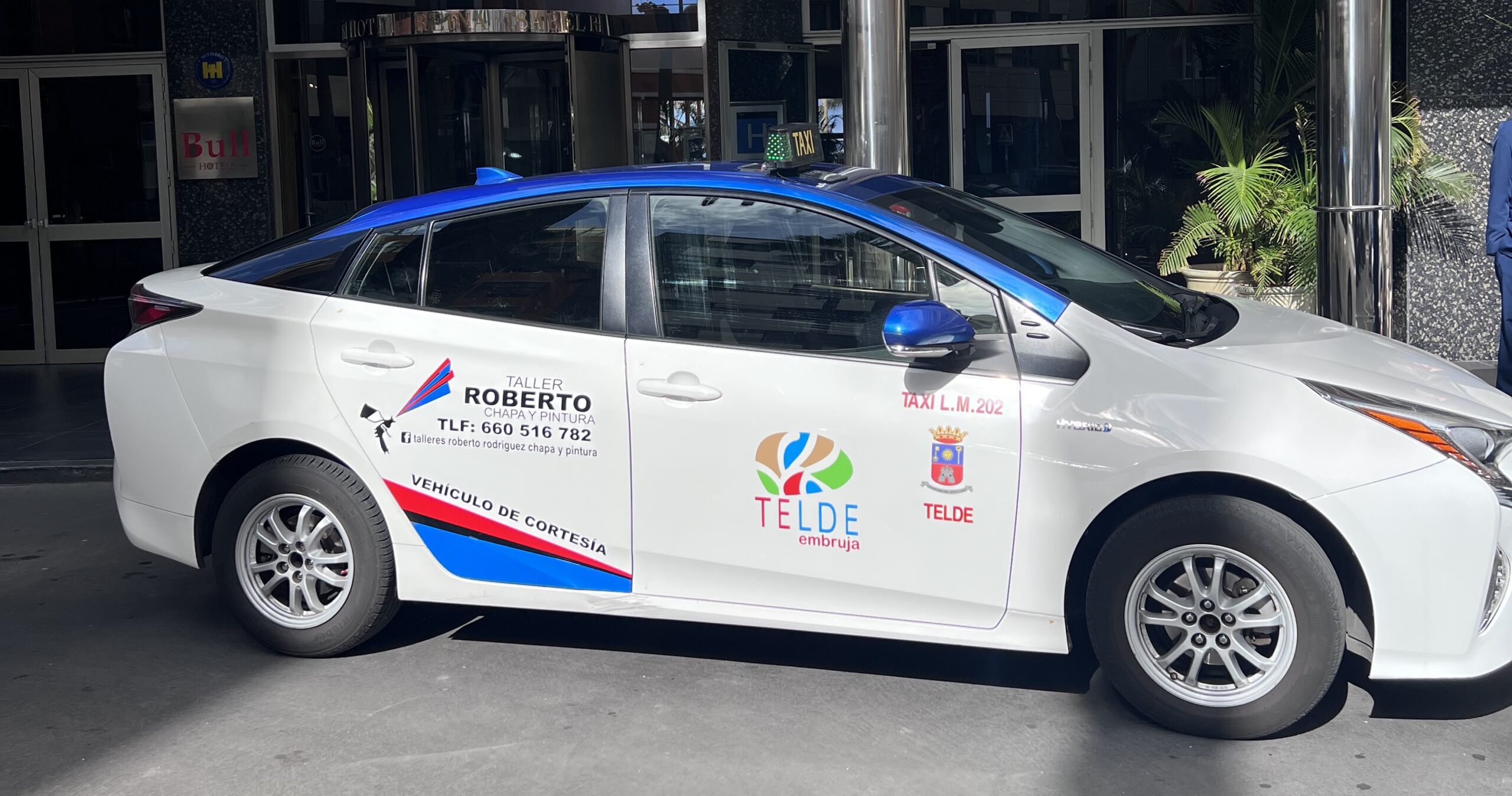 Gran Canaria Taxi Prices
Taxi tariffs in Spain are duly set by cities or districts. The basic taxi fare in Las Palmas de Gran Canaria was last fixed in July 2018 and published in the official tariff ordinance. It is binding for taxi companies within the compulsory main city area and should not be exceeded or undercut. This is ensured by officially calibrated taximeters installed in the vehicles.
Basic Fee: €2.50
Price per Kilometre: €0.67
Tariff for Waiting/hour: €15.00
Gran Canaria taxi prices depend on several factors. These are the route to be travelled, the journey time and of course, traffic conditions. To check if a taxi is available, look for the distinctive green light on top of the vehicle. If this is on, feel free to enter the taxi.
What our customers say about Welcome
How to get a Taxi in Gran Canaria
Having your own vehicle is always the best way to explore any island, but just in case you don't feel like driving yourself, you can always look for a taxi. In Gran Canaria, taxis are easy to spot, as they are white and have a distinctive red stripe on the front door. The colour of the stripe changes depending on the location. In Las Palmas, for example, taxis are white with blue stripes. They also display the letters SP (Servicio Público) with a green light on top or at the front of the car, indicating that the taxi is available for new passengers.
In general, taxis can be found in popular locations such as Maspalomas, Las Palmas and Playa del Inglés. Local journeys are metered and tariffs increase depending on the day and time of the week. If you're travelling outside municipal boundaries, try arranging a fixed fare in advance. From the airport to Las Palmas, depending on the time of day and your destination, the fare may fluctuate.
To find a taxi, you can walk to the nearest taxi stand, hail an available vehicle on the street, use a reliable taxi app or book a taxi online with a local taxi company such as Taxi Las Palmas.
Benefits of Booking a Gran Canaria Taxi in Advance
There is nothing like knowing that your Gran Canaria taxi will be waiting for you outside the terminal, especially after a long and exhausting flight. With Welcome, you can rest assured that everything will go according to plan and that your English speaking driver will welcome you, escort you to your vehicle and make sure you have the best transfer experience on the island of Gran Canaria. Just book your airport taxi with Welcome, sit back and let us take care of the rest.
Gran Canaria Taxi Tips
Taxi drivers in Gran Canaria don't expect tips but always appreciate them. It's polite to round up the final fare to the nearest euro at the end of the ride.
To know whether a Maspalomas taxi is available or not, check whether the green light on top is switched on or not.
If you're travelling outside the main city area, try arranging a fixed fare before completing the ride.
Wheelchair Accessible Taxis in Gran Canaria
Gran Canaria as a whole is a very wheelchair accessible island. However, standard taxis driving around the streets don't have special ramps or seating for wheelchair users. If don't mind folding up your wheelchair, you can store it at the back in the regular taxis. If you want a fully accessible vehicle, you can contact the company Sol Mobility and book your taxi today.
Safety and Complaints for Gran Canaria Taxis
While most taxi drivers in Gran Canaria are professional and reliable, there may be occasionally some people who try to charge more money by taking longer routes or increasing the base fare. If you believe this has happened to you, you should write down the taxi number and driver's unique ID number and ask for your receipt. You can then call the taxi company that sent the cab or head to the local Police station to make a report.