Taxis in Manchester
Manchester is a vibrant city located in the north of England. Known for its exciting music scene, fascinating museums, melting pot of cuisines and fabulous shopping, there's so much to do. That's why you need a quick, comfortable and reliable way to get around the city or to and from the airport; a Manchester taxi or private transfer. Manchester taxis are available 24/7 and can be called on the phone, hailed in the street, picked up at a taxi rank or booked in advance. 
TRAINED DRIVERS
Hand picked & english speaking drivers
LOW PRICES
Same price as a regular Taxi from the line
FLIGHT MONITORING
Drivers are always on time
QUALITY SUPPORT
24/7 Email & Phone support
How much does a taxi cost?
Night time


(00:00 - 05:00)
CITY CENTRE TO ETIHAD STADIUM
PICCADILLY TRAIN STATION TO OLD TRAFFORDOLD TRA
CITY CENTRE TO TRAFFORD CENTRE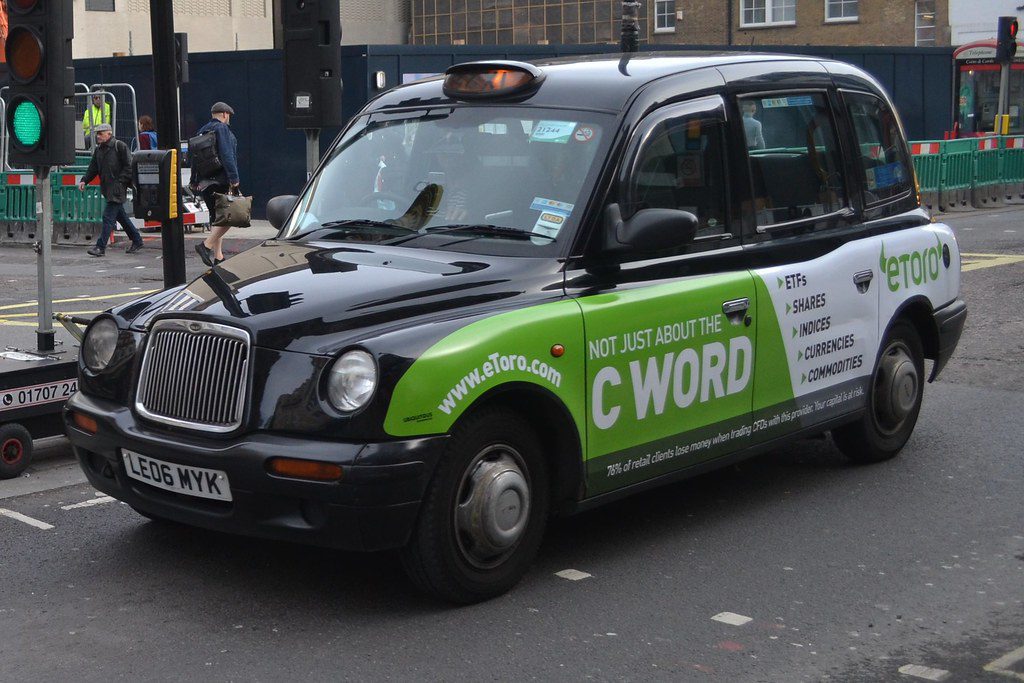 Manchester taxi prices
Manchester taxis are actually more affordable than most major cities in Great Britain. The tariffs of the official Manchester Hackney Cabs (black taxis) were set in 2018 by the Manchester City Council and must be adhered to at all times by using an official taximeter. The prices given by private taxi services in Manchester must also be approved by the City Council before being offered to the public. All Manchester taxi drivers must clearly display the official tariff ordinance card in their cars.
Day prices (6:00 to 22:00)
Base fare: £2.30 (€2.70)
Price per km: £1.22 (€1.50)
Night prices (22:00 to 6:00)
Base fare: £2.80 (€3.30)
Price per km: £1.62 (€2)
It's important to note that there may be extra charges applied to your fare. Keeping your Manchester taxi driver waiting for an hour will cost you £18.60 (€22) during the day and £24.00 (€28) at night, airport surcharges for drop-offs cost £1.80 (€2.20) and pick-ups are £1.60 (€2). Finally, if you're travelling on Christmas or New Year's, your fare will be calculated using a night-time tariff plus 50%.
What our customers say about Welcome
How to get a taxi in Manchester
There are thousands of taxis operating throughout Manchester that can be easily booked or hailed. There are two main types of taxis in Manchester, the Hackney black cabs and private hire taxis. The iconic black cabs with glowing yellow 'TAXI' signs are the only taxis you can hail in the street, they are also the only taxis allowed to use the official taxi ranks throughout the city. The official Manchester taxi ranks can be found at all major points in Manchester, including the main shopping areas, outside the Arndale Centre, Piccadilly Gardens, Piccadilly train station, Spinningfields, the Northern Quarter, on Deansgate and outside the Science and Industry Museum.
If you would prefer to call for a taxi, you can use a private taxi company by calling one of the following Manchester taxi numbers. However, it's worth noting there may be an additional fee added for this service. 
Mantax: +44 161 230 3333
Manchester Cars: +44 161 228 3355
Street Cars Manchester: +44 161 228 7878
Taxi Butler: +44 161 228 7878
All-United Cars: +44 161 850 0500
Benefits of booking a Manchester private transfer in advance
When arriving in an exciting new city, the last thing you want to worry about is transportation, especially when it's raining or late at night. That's why we recommend pre-booking your taxi service in Manchester with Welcome Pickups. We offer guaranteed on-time pickups, door-to-door services, unbeatable prices, and 24/7 customer support. Eliminate the need for waiting for a black cab to pass or for your phone taxi to be dispatched by booking your private transfers in advance with Welcome.
If you're planning a longer transfer to other towns and cities nearby, our trusted drivers also operate several popular routes outside the city centre ring, including Sheffield, Blackpool, Liverpool, Leeds, Chester and Bolton. So wherever you want to go, you can be sure we'll get you there safe and sound.
Manchester taxi tips
Ensure your driver resets the taximeter to the base fare before you begin your journey.
Most Manchester taxi drivers accept credit and debit card payments.
There's no additional fee added if you wish to pay by card.
Many private transfer companies offer a 10% student discount if you provide a valid NUS card.
Manchester taxis don't come with a baby seat as standard but you can bring and fit your own for free.
Wheelchair accessible taxis in Manchester
All black Manchester taxis are wheelchair accessible and can carry up to 5 passengers. If you've booked with or are calling a private transfer company, most of them also have wheelchair-accessible vehicles, complete with a ramp or lift. Just ensure you specify your need for an accessible cab during your booking. 
Manchester taxi safety and complaints
Using a taxi service in Manchester is extremely safe and very well monitored as most Hackney black cabs are fitted with some form of CCTV. However, if you do find that you had a rude driver, were overcharged or that you felt unsafe in any way during your journey, you can make an official complaint to the Manchester City Council by filling out the relevant online form. Make sure you have noted down the details of your journey, your driver's name, the Manchester taxi number and any official ID number before completing the form.