Taxis in Sofia
Sofia, the capital of Bulgaria, is located in the western part of the country. Being over 2,000 years old, Sofia is packed with culture and fascinating history, including Greek, Roman, Ottoman and Soviet influence. The capital welcomes over 9 million international tourists a year, making it a widely visited city in Europe. Home to many famous landmarks, the best way to optimise your time in the city is by taking a Sofia taxi.
TRAINED DRIVERS
Hand picked & english speaking drivers
LOW PRICES
Same price as a regular Taxi from the line
FLIGHT MONITORING
Drivers are always on time
QUALITY SUPPORT
24/7 Email & Phone support
How much does a taxi cost?
Night time


(00:00 - 05:00)
FROM SOF TO SPORT HALL ARENA
FROM SOF TO CENTRAL BUS STATION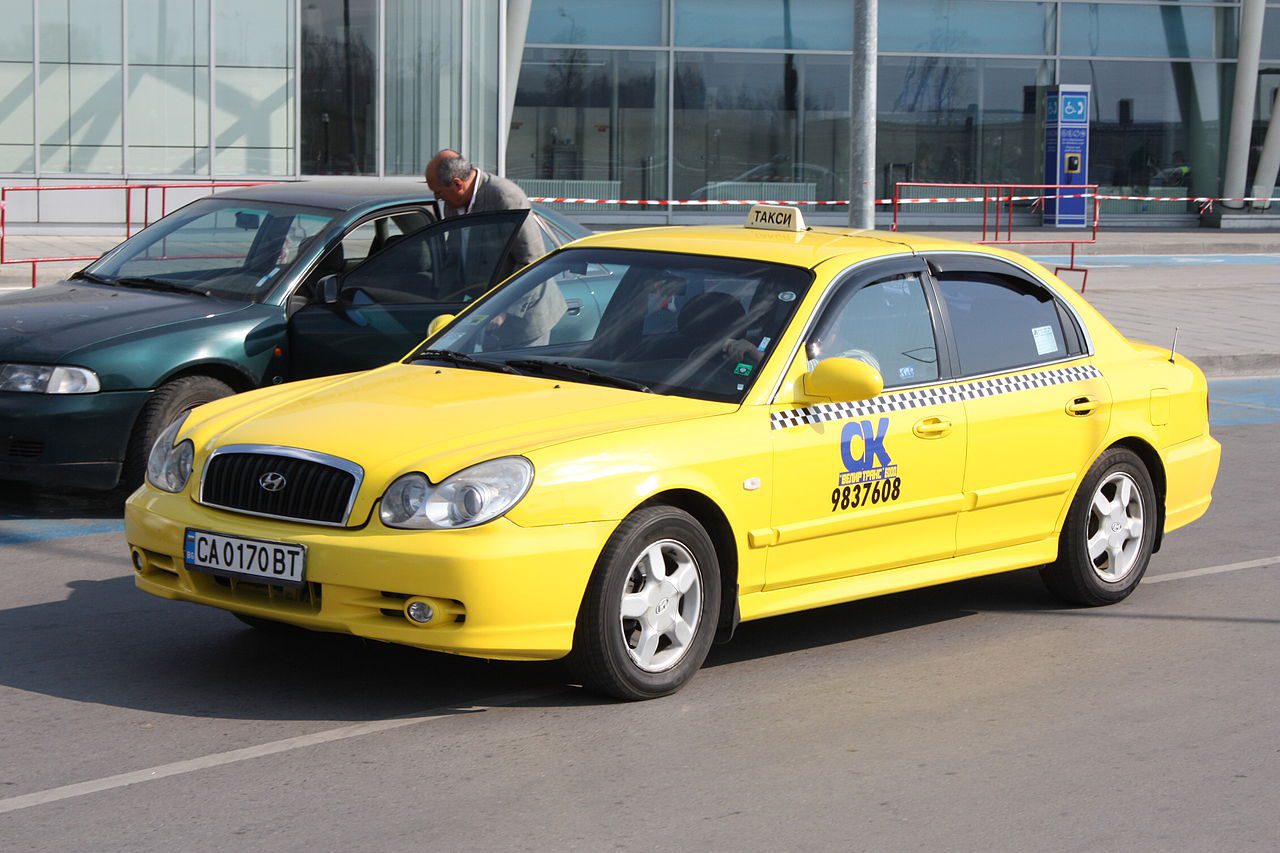 Sofia Taxi Prices
Taxis in Sofia calculate their fares using a taximeter based on the time and distance travelled to your exact location. However, various factors may affect your overall price, such as travelling during the day, at night or on weekends.
Tariff 1 (06:00 – 22:00):
Base fee: €0.33 (лв 0.65)
Per Km: €0.35 (лв 0.69)
Waiting time per hour: €5.52 (лв 10.80)
Tariff 2 (22:00 – 06:00 and Sundays):
Base fee: €0.33 (лв 0.65)
Per Km: €0.38 (лв 0.75)
Waiting time per hour: €5.52 (лв 10.80)
However, if you prefer to avoid the hassle of finding a taxi, or if you want to travel at a fixed price, with a local English-speaking driver, it is recommended to pre-book a private transfer online.
What our customers say about Welcome
How to get a Sofia Taxi
It is very easy to locate a taxi in Sofia as three main taxi companies operate in and around the city. To get a taxi, you can simply hail a cab straight off the street, head to any major tourist hub or hotel, book a taxi using a mobile application or you can call one of the companies such as:
Yellow Taxi Sofia: +359 291 119
O.K. Supertrans: +359 297 3 2121
Taxistars: +359 87 714 4144
Nevertheless, if you want to travel with an English-speaking, local driver at a set rate, it is recommended to pre-book your Sofia taxi with Welcome Pickups.
The Benefits of Booking a Sofia Transfer in Advance
Although finding a taxi around the city is easy, taking an official taxi company is crucial, as some drivers may not be authorised. For that reason, pre-booking a private transfer with Welcome Pickups is the best way to get around Sofia.
Welcome guarantees on-time pickups, whenever and wherever you want, personalised door-to-door transfers, stellar 24/7 customer service, and hand-picked, English-speaking local drivers.
And what is more, you can pre-book your Welcome transfer in under 60 seconds, at a low fixed price and with a flexible cancellation policy.
So start your Sofia holiday by enjoying a seamless travel experience with Welcome Pickups.
Sofia Taxi Tips
Some Sofia taxis accept credit card payments, but checking with your driver beforehand is always best. Usually, credit card logos are indicated on the cab's window.
It is common to tip your taxi driver in Bulgaria. Travellers usually leave around a 10% tip.
Before starting your journey, ensure that the taximeter has been turned on and switched to the correct tariff.
Some Sofia taxi drivers take longer routes in order to charge more; it is advised to monitor the ride on your mobile map application.
Sofia Wheelchair Accessible Taxis and Transfers
Unfortunately, regular taxi vehicles in Sofia cannot accommodate wheelchairs.
One primary company offers 24/7 wheelchair-accessible vehicles, Accessible Taxi Sofia. You can pre-book online or via telephone: +359 8 845 9 9293.
Sofia Taxi Safety and Complaints
Sofia taxi drivers are friendly and polite; however, some do have a reputation for overcharging their customers. If unfortunately, this is your case, you can report your driver by filing an official complaint with your hired taxi company.