Baku Taxi Service
Baku, Azerbaijan's capital is the biggest city in the country as well as on the Caspian Sea and the Caucasus region. It offers an outstanding Soviet legacy, sky-high towers and a gorgeous ancient centre. Baku's unique flair really is understated and finding something that suits every taste when visiting the city is guaranteed.
If you want to savour everything the city has to offer without spending hours figuring out how to get from point A to B, then you might want to consider taking a Baku taxi for your transportation. Not only will you save precious time to get to explore the area, but you will also feel more relaxed at the end of the day. There are several ways to find a taxi in Baku; you can download a Baku taxi app, phone a Baku taxi company or walk to the nearest cab rank. Alternatively, you can also book a Baku taxi service in advance for a pre-paid ride and an on-time pickup.
TRAINED DRIVERS
Hand picked & english speaking drivers
LOW PRICES
Same price as a regular Taxi from the line
FLIGHT MONITORING
Drivers are always on time
QUALITY SUPPORT
24/7 Email & Phone support
How much does a taxi cost?
Night time


(00:00 - 05:00)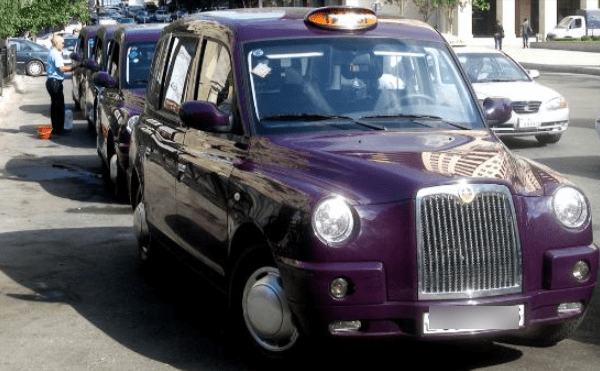 Cost of a Baku Taxi
Baku taxis do not work on pre-set fares depending on your end destination, but rather use a taximeter to determine how much the passenger has to pay; this is binding for all legal taxis and transfer companies within the urban driving area. Drivers need to install officially calibrated taximeters and then charge the customer based on the below fares:
Minimum fare: €0.54 (AZN 0.98)
Charge per kilometre: €0.20 (AZN 0.40)
Waiting charge per hour: €2.32 (AZN 4.2)

Usually, the taxis charge extra for oversized luggage which adds to the total amount paid for your travel, whereas luggage that can fit into the trunk can be transported in a Baku taxi free of charge. Keep in mind that other surcharges may be applicable depending on your chosen Baku taxi provider. For a competitive fixed fare you can rely on and no hidden fees, you can pre-book your rides.
What our customers say about Welcome
Getting a Baku Taxi
You will not face any problems finding a Baku taxi, as plenty of them roam the streets. There are many ways to get a local taxi in Baku; you can go to the nearest station to locate one of the cab ranks, call a Baku taxi company to request that a driver picks you up or hail a taxi on the street. Alternatively, you can just download a Baku taxi app to your phone, secure a taxi on-demand and wait more or less 10 minutes at your location for a pickup. A popular local Baku taxi app to use is 189taxi – which is also reachable by phone (by dialling 189). Another alternative is to contact the company City Taxi by calling +99 412 310 0844.
Benefits of Booking a Baku Taxi in Advance
Finding your way around an unfamiliar city's urban area may seem extremely hard – especially if you're travelling with children and/or in a large group. Welcome can help you explore the city at your own pace! When you arrange your Baku taxi ride with Welcome Pickups, a local English-speaking driver will be waiting for you at your preferred time and place for a friendly meet & greet. You'll pre-pay for your ride so you can completely relax during your trip, without worrying about what the meter may add up to and any additional fees. You can also rely on our 24/7 customer support team should you have any concerns or questions.
Baku Taxi Tips
Tipping is not very common when it comes to Baku taxis, but travellers tend to round up the fare for a great service.
Ensure your Baku taxi has a taximeter before entering the vehicle and that the driver resets it as you start your trip.
Always try to get a quote/price estimation for your ride when hailing a cab on the street to avoid surprises.
If your driver is driving at an unsafe speed you should instruct them to slow down.
Wheelchair-accessible Baku Taxi Service
Although there is space at the back of every standard taxi to store a folded wheelchair, most of the regular taxis operating in Baku aren't fully accessible to passengers who wish to travel more comfortably. To make sure you have a suitable, well-equipped vehicle, you can pre-book your service by contacting the only wheelchair-accessible Baku taxi provider and government-backed Baku Taxi Service LLC – known for its purple, London-style cabs. You can order your taxi online or call +99 477 271 9111.
Safety and Complaints for Baku Taxis
Baku taxi drivers are reliable and professional. Having said that, as always, make sure that the taxi you hail is legal by looking for a license plate and company logo on the side of the vehicle. The use of the taximeter protects passengers from overcharging, however, if you do suspect that you have been a victim of an unlicensed driver or happen to face any safety issues,  you can contact the local police department directly to report your experience. A receipt from your trip would be very useful if it's possible to get one, whilst writing down the driver's name, license number and vehicle's registration plate is highly recommended.