Using a taxi in Alanya
Alanya is a beautiful resort town on the Mediterranean coast of Turkey, suitable for people of all ages and an ideal destination for memorable vacations. Alanya offers a combination of exciting activities; its rich history, natural wonders, and stunning coastline guarantee to satisfy every taste.
A great way to move around the city and explore as much as possible during your visit is to get an Alanya taxi. It's a reliable and good value-for-money option for quick and comfortable transportation and you can find cabs everywhere, no matter the time or the day. All official operators are required to use a taximeter, so you don't need to worry about scams either. Hailing a taxi from the street or heading to the nearest taxi rank is the easiest way to find an on-demand taxi. Alternatively, you can use an Alanya taxi app to order a taxi online or call an official operator and have a taxi sent to your location. If you have a fixed schedule and you want to save time, you can also pre-book your taxi in Alanya and enjoy complete peace of mind during your trip.
TRAINED DRIVERS
Hand picked & english speaking drivers
LOW PRICES
Same price as a regular Taxi from the line
FLIGHT MONITORING
Drivers are always on time
QUALITY SUPPORT
24/7 Email & Phone support
How much does a taxi cost?
Night time


(00:00 - 05:00)
ALANYA CITY CENTRE TO DAMLATAS CAVE
ALANYA CITY CENTRE TO TOSMUR BEACH
ALANYA CITY CENTRE TO ALANYA CASTLE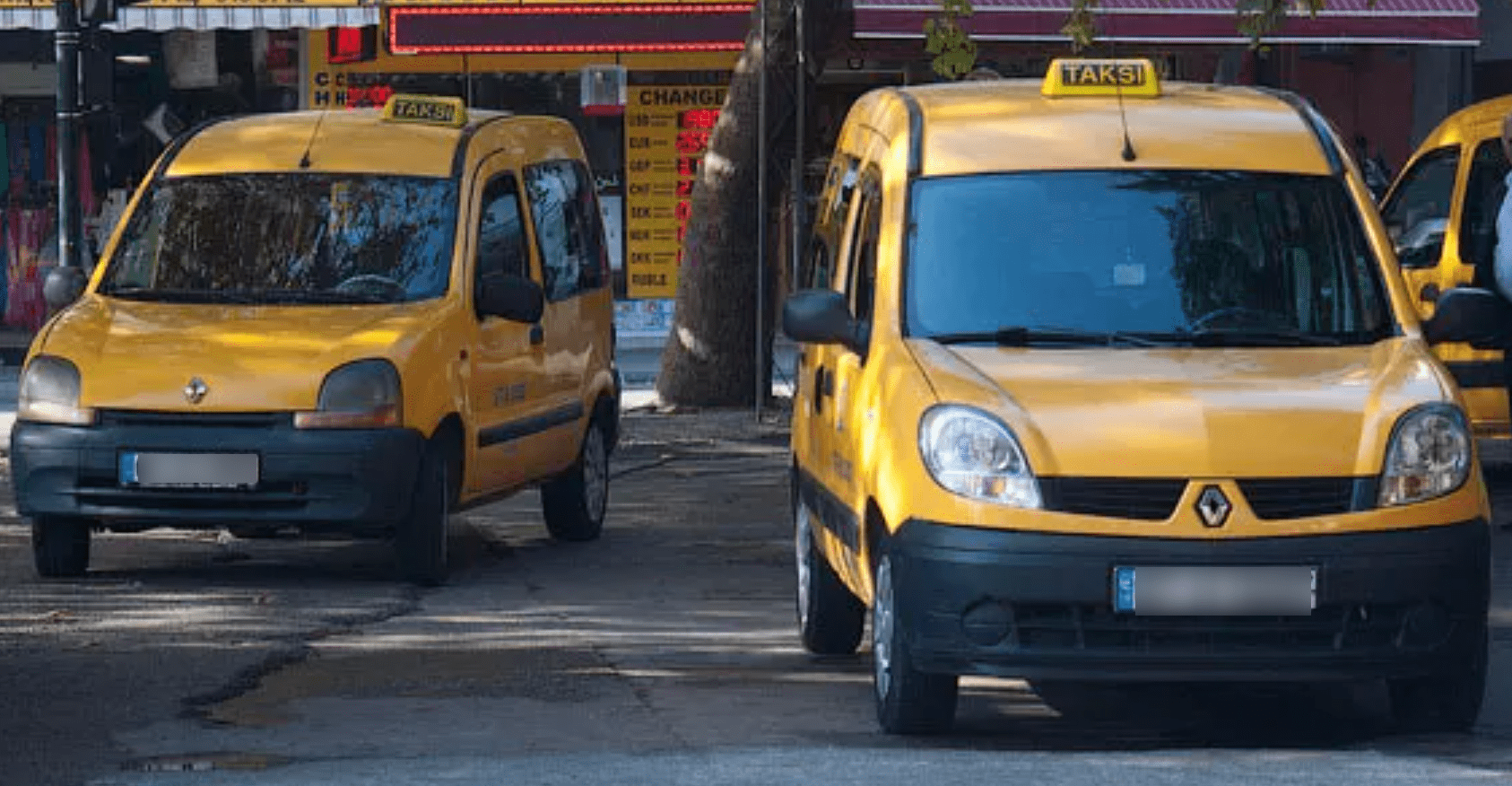 Alanya taxi prices
You can use a taxi in Alanya at prices that are reasonable, making cabs a good value-for-money option even when planning a low-budget trip. Local authorities set and review the rates, ensuring that official taxi companies within the travel area don't overcharge. There is a single tariff that applies on day, night, and public holiday trips as follows;
Base fee – €0.17 (TRY 5)
After 1 km – €0.16 (TRY 4.50)
After 10 km – €1.05 (TRY 30)
Note that if you choose a private operator that offers premium services, the rates may differ and there might also be additional fees for luggage, pets, etc. To secure a pre-paid fixed rate, you can always book your transfers in Alanya in advance with Welcome Pickups.
What our customers say about Welcome
How to get a taxi in Alanya
Alanya taxis are a popular transportation choice both for locals and tourists; the service is reliable and available 24/7 all around the city. The majority of official operators have a fleet of the typical yellow taxis and you can find both sedans and minivans.
It's common to hail a taxi in Alanya from the street; just wave over to the driver and if they're not already occupied they'll pull over to pick you up. You can find taxi ranks all around the city where drivers line up, but also at dedicated points located on the roadside. Those stands/poles have a button on them that you can press, which signals a specific operator so that a taxi is sent to your location in about 5 minutes, depending on availability.
Another popular option is to use a taxi app in Alanya and order a taxi online using your mobile, while of course, you can also call an operator directly to request a pickup. Some reliable companies you can reach over the phone are:
Alanya Taksi: +90 531 455 88 11
Taxi Durağı Alanya: +90 532 420 61 41
Yali Taxi: +90 242 513 19 94
Benefits of booking an Alanya taxi in advance
Moving around by taxi in Alanya is by far the most convenient option to enjoy stress-free transportation during your trip. To take your experience to the next level, you can pre-book your Alanya taxi with Welcome Pickups. What you get with Welcome is not just transportation but a friend on the ground – from the moment you arrive, and for the duration of your trip.
Booking and paying for your transfers with Welcome takes only a few minutes; you'll know exactly how much each ride will cost in advance without any hidden fees or additional costs at the end of the ride. All Welcome drivers are English-speaking professionals, hand-picked and trained to provide reliable and friendly door-to-door service.
Another great benefit is that you can pre-book your transfers as early as you like without worrying about cancellation fees; Welcome's flexible cancellation policy allows you to take care of everything in advance and avoid the hassle during your trip.
Alanya taxi tips
Most Alanya taxi drivers don't speak English; make sure to have any important information written down in Turkish.
In most cases, card payments aren't possible; always carry cash in the local currency and in various notes, if you plan to hail a taxi from the street.
Tipping your taxi driver in Alanya isn't mandatory but you can round up the amount to the nearest whole Lira and tell them to keep the change. For longer-distance routes or exceptional service, you can leave around 10% of the total fare.
Taxi passengers are entitled to a receipt, which can be helpful in case you leave any personal items behind.
Wheelchair-accessible taxi in Alanya
Alanya is an accessible destination for wheelchair users with many suitable accommodation and transportation options. While in most cases standard taxis, both sedans and minivans can fit a foldable wheelchair in the trunk, they're rarely fully accessible or equipped with ramps or hydraulic lifts.
To ensure reliable transportation during your trip and enjoy all you have planned, you can look for a taxi in Alanya through Mobility Turkey – a private operator that has fully accessible vans in their fleet; keep in mind that the sooner you make arrangements, the better the service you'll receive.
Alanya taxi safety and complaints
Using an Alanya taxi is perfectly safe for tourists and scams are not a common occurrence in the region. Taxi prices and services in general are regulated by the local authorities and official operators employ only registered drivers. If for any reason you wish to file a complaint, request a refund or report the driver for inappropriate behaviour or reckless driving, you can first address the company that they work for and they should be able to come up with a solution.
If the issue isn't resolved, you can escalate the matter to the local police; just make sure to write down as much information as possible, including the driver's name, license plate, and registration number, and, if possible, keep hold of your receipt.