Antwerp taxi service
Antwerp is among the top-visited destinations in Belgium, and for good reason. Its vibrant attractions, ranging from engaging museums and fun sights to unique architectural spots and a varied nightlife can satisfy all tastes no matter what type of traveller you are.
The best way to explore everything the diamond capital of the world has to offer is by taking an Antwerp taxi. Local taxis are somewhat pricey but they're still the most convenient option to avoid bad weather and crowded public transport. You can find an official taxi on the street or at one of the many taxi ranks near central spots; they're easy to spot and safe to use any time of the day.
If you like to plan ahead, you can pre-book and pre-pay for your Antwerp taxi to ensure reliable service whenever you need it and budget your trip beforehand.
TRAINED DRIVERS
Hand picked & english speaking drivers
LOW PRICES
Same price as a regular Taxi from the line
FLIGHT MONITORING
Drivers are always on time
QUALITY SUPPORT
24/7 Email & Phone support
How much does a taxi cost?
Night time


(00:00 - 05:00)
ANTWERP CITY CENTRE TO ZOO ANTWERPEN
ANTWERP CITY CENTRE TO EILANDJE
ANTWERP CITY CENTRE TO MIDDELHEIM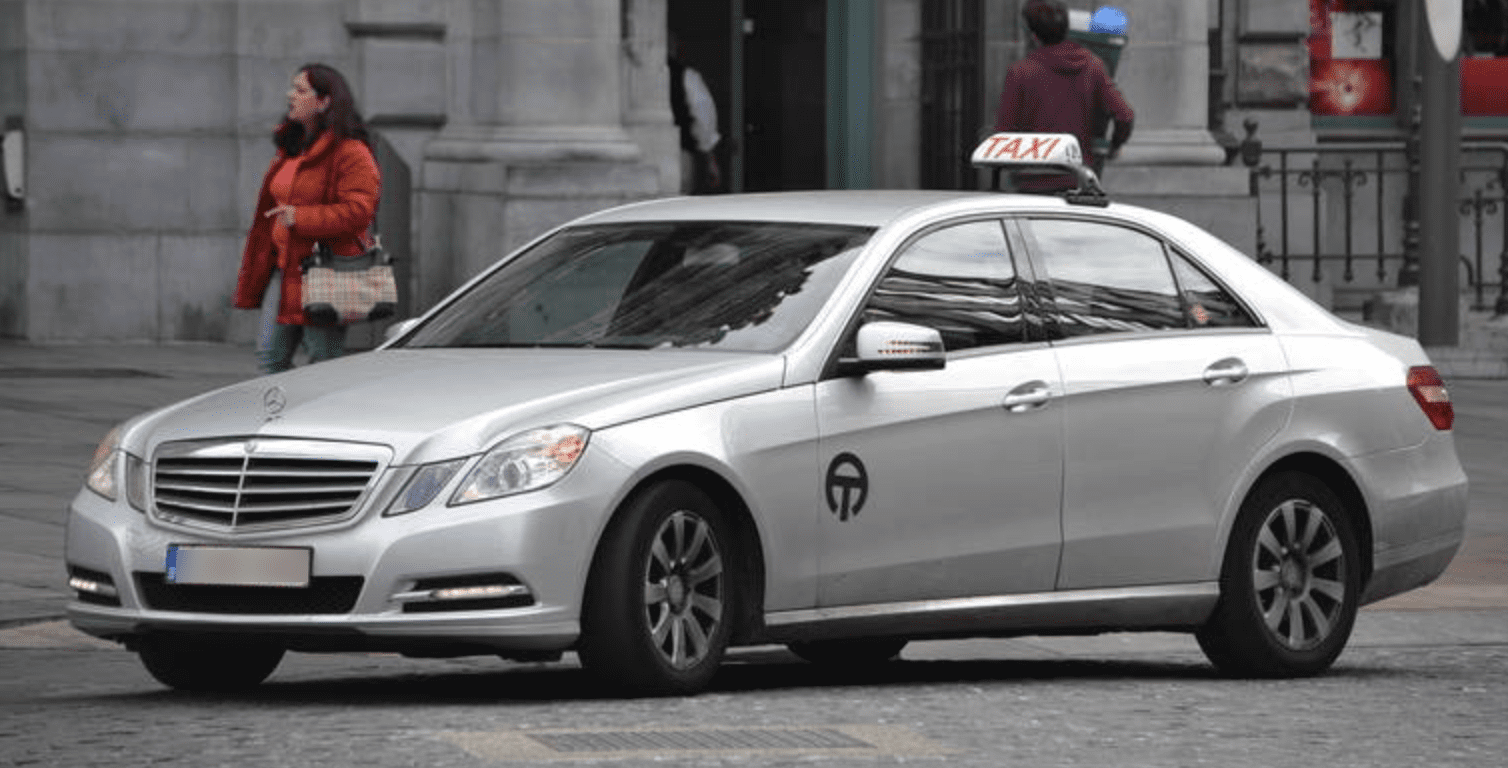 Antwerp taxi fares
Taking a taxi in Antwerp is perfectly safe even for a tourist who doesn't speak the local language. There are no pre-set fixed fares but rather per-km rates, which are set by regional authorities. All official taxis must be equipped with a taximeter which should be visible on the dashboard and reset to the base fare before each ride. The applicable rates are the following:

Base fare – daytime – €2.95
Base fare – from 22:00 to 6:00 and Sundays – €5.45
Price per km – €2
Price per minute – €0.58
The price per minute refers to stop-and-go traffic or when the driver is instructed to wait. This means that heavy traffic may significantly increase the final fare. Keep in mind that in some cases there may be extra charges for excess luggage, long-distance routes outside the city limits or travelling during a public holiday.
For a flat, competitive fare, you can always pre-book your Antwerp taxi service with Welcome Pickups.
What our customers say about Welcome
How to get a taxi in Antwerp
Finding a taxi in Antwerp is easy as they're available 24/7 all around the city. Official taxis stand out with an illuminated taxi sign on the roof and a red plate on the front. If the sign is lit, it means that the taxi is available and you can wave over to the driver to indicate you require a cab. You can also spot a taxi stand in most central locations but also farther from the city centre; simply head to the first taxi on the line, get in and inform the driver of your desired destination.
If you prefer to stay put and have a driver pick you up, you can use an Antwerp taxi app and order a ride online using your mobile. Keep in mind that during rush hour there might be limited availability. Finally, a more traditional option is to order a taxi over the phone; there is no unique Antwerp taxi number for a dispatching centre but you can call a reliable operator directly, such as:
Antwerp-Tax: +32 03 238 3838
A-Taxi: +32 03 283 8393
Antwerpen Taxi Centrale: +32 03 333 3333
Benefits of pre-booking your taxi in Antwerp
You can find a taxi in Antwerp 24/7 and almost everywhere around the city but during rush hour, on public holidays or during bad weather, availability may be limited; it would be a shame to waste time during your trip looking for a taxi or to get soaked in the rain.
Pre-booking your Antwerp taxi with Welcome Pickups can save you from all this and ensure you have a ride arranged beforehand to take you exactly where you need to be. Don't leave your transportation needs to chance and make sure to spend a couple of minutes while planning your trip to book as many transfers as you'd like; that's all it takes and you don't need to worry about last-minute changes thanks to Welcome's flexible cancellation policy.
All Welcome drivers are fluent in English and trained professionals, so language won't be a barrier. Another great advantage is that your ride will be pre-paid at a competitive, fixed fare, saving you the trouble of carrying cash and allowing you to budget your trip in advance – no more surprises at the end of the ride!
Antwerp taxi tips
It's common to come across an Antwerp taxi driver who doesn't speak English; make sure to write down any important information in Dutch and keep it handy.
Once you enter the taxi, check that the taximeter is turned on and reset to the base fare.
If you take a taxi from the street, card payment may not always be an option; be sure to carry cash in various notes to make it easier for the driver to give you any change.
Tipping your driver isn't expected but it's common practice to round up to the nearest Euro.
Passengers are entitled to a receipt, which is printed out automatically once the driver stops the taximeter; it's helpful in case you need to contact the company.
Wheelchair accessible taxi in Antwerp
Antwerp is an accessible city, allowing everyone to explore and enjoy a memorable trip. Standard taxis in the street or at taxi ranks may be able to fit a foldable wheelchair in the trunk but they don't have ramps or electric lifts for passengers who require to remain seated during the ride.
For a fully accessible Antwerp taxi service, you can contact either Rolkar at +32 03 230 0223 (or via email) or Hendriks at +32 03 286 4440 (or via email); both providers offer fully wheelchair-accessible vehicles, ensuring safe and comfortable transportation during your trip.
Antwerp taxi safety and complaints
Antwerp taxi service is generally safe and reliable for locals and foreigners, as long as you choose an official operator and avoid unregistered drivers. If you think you have been overcharged or you need to report the driver for inappropriate or unprofessional behaviour, you can first contact the company they work for; you should be able to find the company's information and the driver's personal details on your receipt, so make sure to ask for one.
If they don't come up with a solution, you can address the City of Antwerp by filling in a contact form with all the necessary information to help them investigate the issue.