Taxis in Columbus
Ohio's largest city, Columbus, boasts thousands of little public parks and recreation areas, modern museums, and trendy food trucks with delicious street food. It is a city built on daring ideas, hard work and boundless optimism. Moreover, thanks to its affordability, visitors find activities and events that are perfect for every budget and group size.
If you want to savour everything that Columbus has to offer without wasting hours figuring out how to get from point A to B, then you might want to consider taking a Columbus taxi for your transportation downtown. Not only will you save precious time to get to know this city better, but you will also feel more relaxed at the end of the day, which is after all, what holidays are for! So hop on a Columbus cab and enjoy a nice, comfortable ride around this lively metropolis.
TRAINED DRIVERS
Hand picked & english speaking drivers
LOW PRICES
Same price as a regular Taxi from the line
FLIGHT MONITORING
Drivers are always on time
QUALITY SUPPORT
24/7 Email & Phone support
How much does a taxi cost?
Night time


(00:00 - 05:00)
JOHN GLENN COLUMBUS INTERNATIONAL AIRPORT (CMH) TO COLUMBUS CITY CENTER
OHN GLENN COLUMBUS INTERNATIONAL AIRPORT (CMH) TO COLUMBUS GERMAN VILLAGE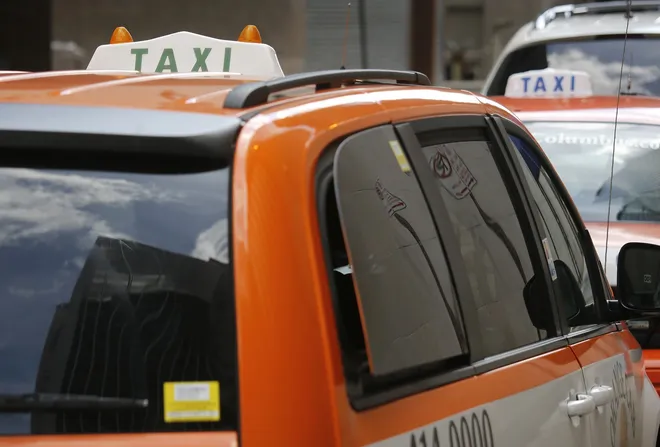 Cost of a Columbus Taxi
The price for a cab in Columbus is calculated using a taximeter and depends on several factors, such as the route to be travelled, the journey time and of course, traffic conditions. Generally speaking, these are the applicable fares for a metered Columbus cab:
Base Fare: $2.75 (€2.65)
Kilometre Price: $1.30 (€1.25)
Standing and Waiting Time / per Hour: $27 (€26)
Since there is no set tariff, always make sure the taximeter is turned on when you enter a cab and that it is set to the correct base fare. If you are taking a taxi from the airport, you can expect to pay a minimum of $26 (€26) for a ride downtown. For a competitive set-rate fare and no hidden fees, you can always choose to travel with Welcome Pickups.
What our customers say about Welcome
How to get a Taxi in Columbus
Finding a taxi service in Columbus shouldn't be too hard. In fact, there are plenty of areas where you can hail a cab, like in downtown Columbus or in the districts of German Village, Easton Town Center and Scioto Mile. If you need to take a taxi from the airport, you will find a stand outside the main terminal.
Alternatively, if you do not want to have to locate and walk to your nearest taxi rank, you can call a local Columbus cab company such as Buckeye Express Cab (+1 (614) 896 3335) or Columbus Taxi Service (+1 (614) 262 4444) to request a pickup. You can also pre-book your taxi in advance if you know when and where you'll be needing a ride, or head to your hotel reception and ask them to order a Columbus taxi for you.
Benefits of Booking a Columbus Taxi in Advance
Everyone is familiar with situations where finding a taxi during peak times turns into a nerve-wracking nightmare. Waiting too long for a cab can be frustrating for most people, especially in US cities where one has to travel long distances to get from one place to another. Welcome Pickups will ensure this won't happen to you and you can always rely on our competitive pre-set rates, 24-hour customer service and high customer satisfaction. We offer shuttles from/to the airport, rides from/to your hotel or apartment and any other points of interest and transport hubs in downtown Columbus. When you pre-book and pre-pay with Welcome, you secure a trip with one of our handpicked, professional local drivers, who will meet you at the time and place of your choice and take you quickly and comfortably to your destination, providing a stress-free travel experience.
Columbus Taxi Tips
Typically, a Columbus taxi tip amounts to 10–15% of the total fare. Of course, tipping always stays at the passenger's discretion.
Some cabs in Columbus accept credit cards but it is better to always have cash in hand, just in case. 
Keep in mind that there can be additional fees among the different companies, for things like heavy luggage or pets.
To avoid long waiting times during rush hours or after midnight, we advise booking a Columbus taxi in advance.
If you hail a cab from the street, make sure it's an official, registered taxi; there should be a taximeter and the registration number on display.
Wheelchair Accessible Taxis in Columbus
Columbus is a very inclusive and accessible city, where wheelchair users can move around comfortably and without obstructions. Having said that, although there is space at the back of every standard taxi to store a folded wheelchair, most regular taxis downtown aren't fully accessible to passengers who require to use one during the ride. To make sure you have a suitable vehicle, you can pre-book your service by contacting Yellow Cab of Columbus at +1 (614) 444 4444 and specifying your requirements.
Columbus Cab Safety and Complaints
Being regulated by the state since 2012, cabs in Columbus are reliable and safe. The use of the taximeter protects passengers from overcharging, however, if you do suspect that you have been a victim of an unlicensed driver or happen to face any safety issues,  you can contact the local police department at +1 (614) 645 4545. Just make sure to ask for a receipt at the end of your ride and write down the driver's name, registration number, and license plate.