Curitiba Taxi: The best way to get around the city
Curitiba is located in the southern state of Brazil, Paraná. Filled with Brazillian charm and energy, Curitiba is the perfect place to absorb some of this country's unique culture. Be sure to check out the iconic skyline at night and check out a show at Wire Opera House. The easiest way to get around this vast city is to take a Curitiba taxi. The taxis in Curitiba can be hailed in the street, found at a taxi rank or booked in advance, whilst you can also call a local phone dispatch taxi company to request that a driver picks you up.
TRAINED DRIVERS
Hand picked & english speaking drivers
LOW PRICES
Same price as a regular Taxi from the line
FLIGHT MONITORING
Drivers are always on time
QUALITY SUPPORT
24/7 Email & Phone support
How much does a taxi cost?
Night time


(00:00 - 05:00)
FROM CITY CENTRE TO AIRPORT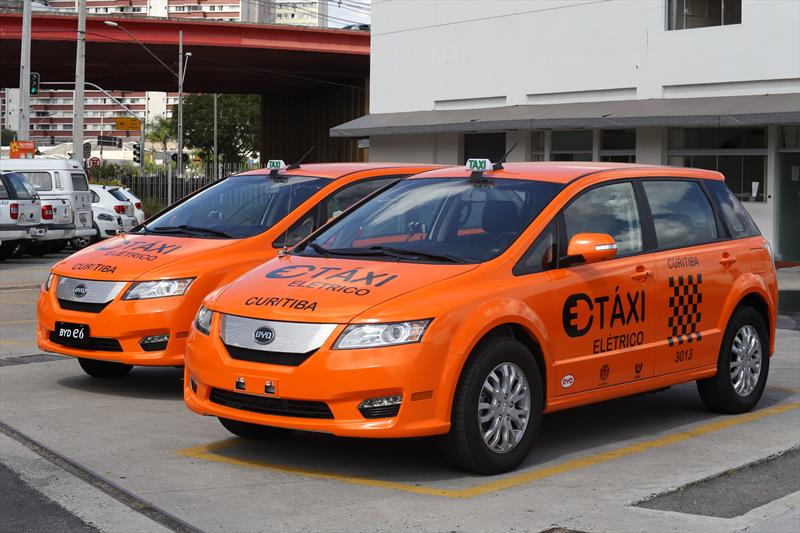 Price of a Taxi in Curitiba
The local Curitiba taxi drivers will most likely use a taximeter to calculate the cost of your journey around the city. Sometimes, you may find a taxi company that offers set fares; if this happens, be sure to agree on a price before starting your journey. For the metered rides in a Curitiba taxi, your fare will be calculated as follows:
Base fare: €1 (BRL 5.40)
Price per km: €0.60 (BRL 3.30)
Waiting per 1 hour: €4.70 (BRL 24)
It's worth noting that there will be additional charges for things such as large luggage items (€0.60 (BRL 2.70)), phone dispatch taxi fees and travelling during high-traffic times.
What our customers say about Welcome
How to get a Taxi in Curitiba
The official local taxis in Curitiba are bright orange with a checkered pattern down the back door, so they are extremely easy to spot. These taxis can be hailed in the street or picked up at taxi ranks located along the busiest city streets, tourist spots, transport hubs and the airport. 
There are also privately owned Curitiba taxi companies that operate throughout the city. You can use their services by calling their phone dispatch lines for a pickup; 
Taxi 333: +55 41 3333 3333
Táxi do Boqueirão: +55 41 99784 4022
RadioTaxi Capital: +55 41 3264 6464
Benefits of booking your Curitiba Taxi with Welcome Pickups
Although Curitiba taxis are available 24/7, you may come upon issues such as miscommunication, overcharging or phone dispatch companies running late. To avoid all of these issues and take the stress out of your Curitiba taxi journey, we recommend booking with Welcome Pickups. We offer guaranteed on-time pickups, fluent English-speaking drivers, fixed-rate fares and 24/7 customer support.
Curitiba Taxi Tips
If your Curitiba taxi driver is using a taximeter, ensure they reset it to the base fare before you begin your journey.
Not all drivers speak English, be sure to write down your destination or show your driver where you're heading on Google Maps.
You can fit up to 4 passengers in a taxi in Curitiba.
Although tipping your driver is not customary in Curitiba, you can round up your fare if your driver was exceptionally nice and attentive.
Wheelchair Accessible Taxi in Curitiba
The URBS Transport Authority in Curitiba has ensured all disabled and wheelchair-bound people have a safe and easy way to travel. There are 'Shared Taxis' available throughout the city that are bright orange, larger than usual taxis and come equipped with a wheelchair ramp. You can spot these special taxis in Curitiba driving around the city, or you can call +55 41 3320 3249 to request one.
Curitiba Taxi Safety and Complaints
Most taxis in Curitiba are well-regulated and monitored. However, as there are quite a few different taxi companies available, the level of service can differ. If you experience any issues during your Curitiba taxi ride, you can call the Curitiba URBS directly on +55 41 3320 3249 or +55 41 3320 3015.