Taxi in Dominica
Dominica is a beautiful island in the Caribbean with lush forests, waterfalls, and other natural wonders. Ideal for travellers who enjoy the outdoors, Dominica offers many exciting activities and it's definitely worth a visit if you're exploring the Caribbean Sea.
With lots to see and do, using a taxi in Dominica is the best way to move around quickly and comfortably. There are plenty of taxis all around the island and you can hail one from the street if you prefer to plan as you go, or pre-book your Dominica taxi if planning in advance is more your thing. There are several official operators offering on-demand taxi service in Dominica and you can book a ride online or over the phone for a pickup if you don't see any taxis nearby. The cost is usually fixed for certain routes around the island but it's best to ask the driver in advance, to be on the safe side and avoid surprises after arriving at your destination.
TRAINED DRIVERS
Hand picked & english speaking drivers
LOW PRICES
Same price as a regular Taxi from the line
FLIGHT MONITORING
Drivers are always on time
QUALITY SUPPORT
24/7 Email & Phone support
How much does a taxi cost?
Night time


(00:00 - 05:00)
ROSEAU CITY CENTRE TO DOMINICA BOTANICAL GARDENS
ROSEAU CITY CENTRE TO TRAFALGAR
ROSEAU CITY CENTRE TO LAUDAT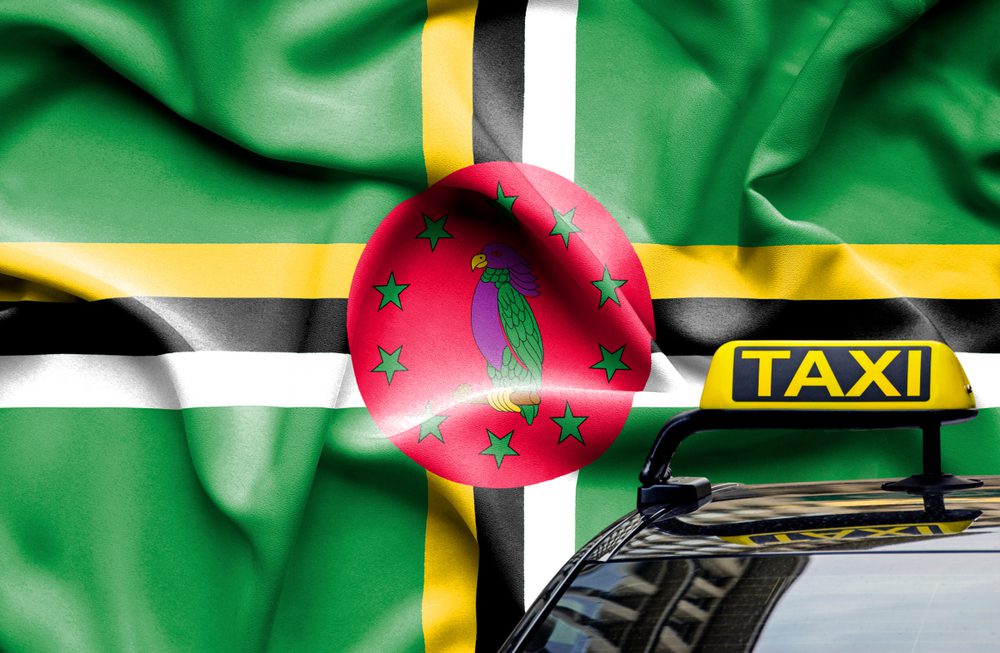 Dominica taxi fares
Local taxis in Dominica are regulated by the government, which sets fixed fares for specific routes around the island. In general, Dominica taxi services can be pricey for longer routes and the cost ranges from €15-40 (XCD 43-115) depending on the exact location you're headed, the number of passengers, and other factors. For reference, the cost of a taxi from Dominica Airport to Roseau costs €32 (XCD 91) and from Dominica Airport to Picard €25 (XCD 71) per passenger. It's strongly recommended to ask the driver how much the total fare will be before you get in the taxi to avoid issues and uncomfortable situations at the end of the ride.
To ensure a fixed, competitive fare that you'll know in advance, the best option is to pre-book your taxi in Dominica with Welcome Pickups; no hidden fees and peace of mind guaranteed!
What our customers say about Welcome
How to find a taxi in Dominica
Taxi service in Dominica is a very popular transportation option – both for tourists and locals, and you should be able to get a ride from and to almost anywhere. However, finding a taxi in the centre of Roseau, Dominica, or in other major cities, may be easier compared to other less busy locations on the island.
If you see a taxi on the street, you can simply wave over to the driver and they'll pull over if they're available. Alternatively, you can head to a busy location or tourist attraction, where taxis usually line up to pick up passengers.
Another option is to download a taxi app on your mobile to order a taxi online or call one of the main Dominica taxi providers over the phone, like Nature Island Taxi Association at +767 448 1679, or The Dominica Taxi Association at +767 449 8533.
Benefits of pre-booking your Dominica taxi
If you plan to explore the island as much as possible, you'll have some long distances to cover. Instead of wandering around and waiting for a cab, you can pre-book your taxi in Dominica with Welcome Pickups and have a taxi whenever and wherever you need it – a must if you plan to travel at night!
Also, using an on-demand taxi in Dominica can be a bit pricey depending on your destination. By pre-booking your Dominica taxi online, you can budget your trip beforehand without worrying about the cost and enjoy professional 24/7 door-to-door service at competitive, fixed fares.
Dominica taxi tips
You can easily identify an official Dominica taxi by its license plate, which should start with the letters H, HA, or HB.
Sharing the taxi with other passengers heading in the same direction is common in Dominica and there's no reason to be alarmed.
Taxi service after 18:00 is limited in Dominica so make sure to make plans beforehand if you need to travel at night.
Tipping your driver isn't mandatory or expected but if you received great service, it will be certainly appreciated.
Wheelchair-accessible taxi in Dominica
Dominica can be a challenging destination for wheelchair users with poor infrastructure and limited transportation options. However, with some research and arrangements in advance, you should still be able to enjoy a memorable trip.
Most standard taxis can fit a foldable wheelchair in the trunk but they're not fully accessible if you or someone in your travel party needs to remain seated on a wheelchair during the ride. To move around the island comfortably and enjoy it as much as possible, you can organise all your transportation needs with a specialised agency that employs or cooperates with drivers who own fully accessible vehicles.
Dominica taxi safety and complaints
Using a taxi in Dominica is a perfectly safe transportation option and official taxi providers offer reliable services to tourists. Taxi fares are fixed, eliminating scams and overcharging incidents. If you think you have been overcharged or need to report the driver for inappropriate or unprofessional behaviour, the first thing you can do is contact the operator the driver works for and they should be able to help you.
If the incident isn't resolved, you can also contact the local police for further assistance. Make sure to write down as much information as possible, including the driver's name, registration number, and license plate.