Convenient Eindhoven Taxi Service
The technology hub of Eindhoven is in the Netherlands' North Brabant province in the south. The city is known as the place where Philips Electronics first started in 1891. The innovative, green city offers parks, shopping, and culinary experiences. Art enthusiasts can visit Van Abbemuseum to enjoy works by Picasso, Kandinsky, Appel, and more. The former industrial area of Strijp-S now is home to trendy bars and cafes, while you can also head to Stratumseind for more nightlife options.
Taking an Eindhoven taxi is the easiest way to get from one place to another in the city and surrounding areas. Several taxi companies offer services around the city. Taxi fares are usually based on a metered rate, with a maximum cost regulated by the government. For a pre-paid ride at a completive flat rate without hidden fees, you can also book your trip in advance with a professional, friendly Welcome Pickups driver.
TRAINED DRIVERS
Hand picked & english speaking drivers
LOW PRICES
Same price as a regular Taxi from the line
FLIGHT MONITORING
Drivers are always on time
QUALITY SUPPORT
24/7 Email & Phone support
How much does a taxi cost?
Night time


(00:00 - 05:00)
EINDHOVEN AIRPORT TO THE CITY CENTRE
EINDHOVEN TO PREHISTORISCH DORP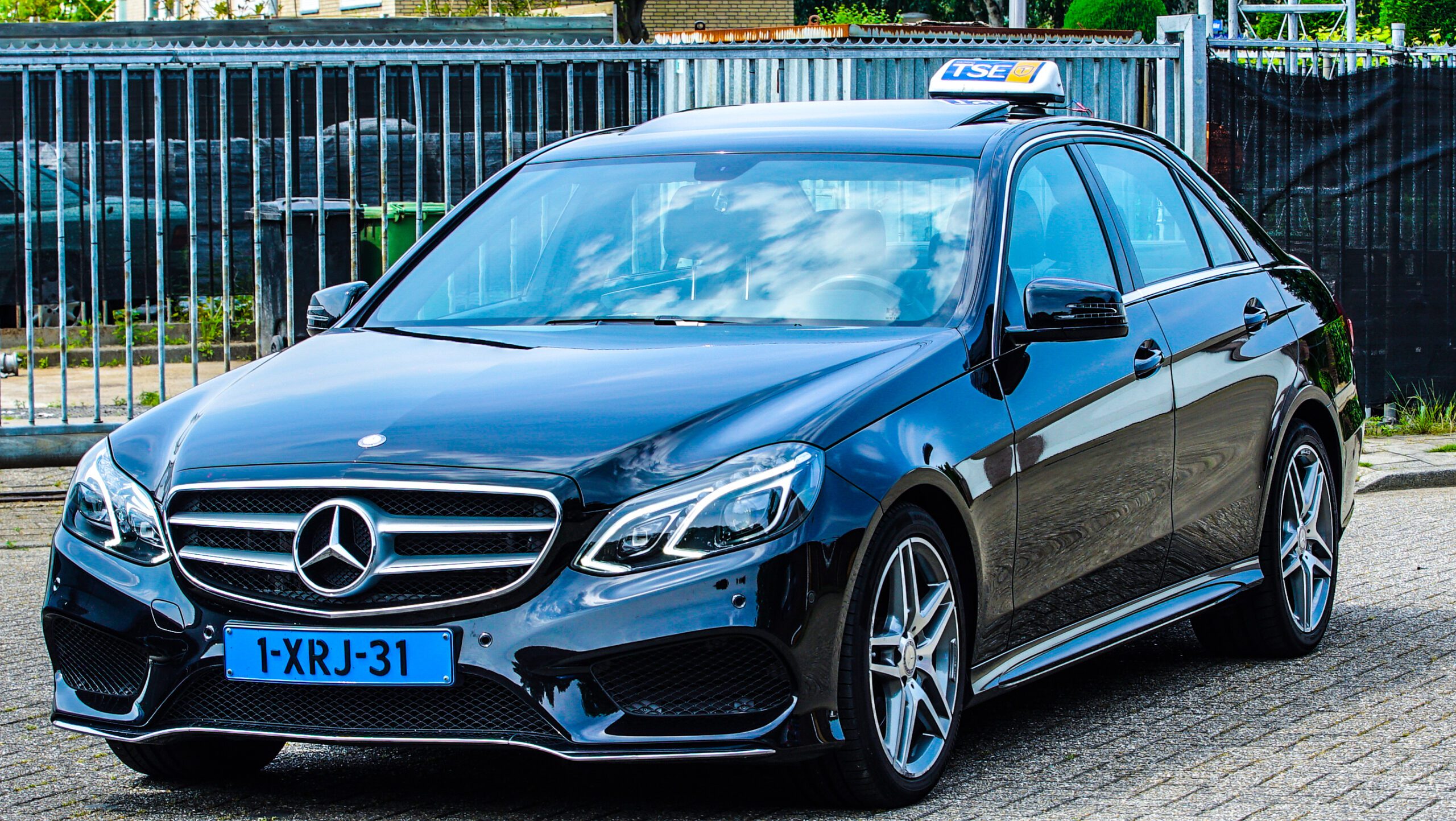 Eindhoven Taxi Prices
In the Netherlands, taxi drivers and passengers are obliged to agree on a price before starting the ride. Some drivers may agree upon a flat rate, or you can choose for your fare to be determined by a taximeter.
The government regulates the cost of the fare, with a maximum rate set at a base rate of €3.36, €2.47 per kilometre, and €24.60 per hour of standing or waiting for regular Sedan taxis. Moreover, if you are travelling with a bigger group in a minivan seating up to 8 people, the maximum rate is set at a base of €6.83, €3.11 per kilometre, and €27.60 per hour of standing or waiting. As an example, for a standard Eindhoven taxi from the airport to the city centre, you can expect to pay at least €30.
What our customers say about Welcome
How to Get a Taxi in Eindhoven
Several companies provide taxi services in Eindhoven. Taxis can easily be found in the city centre. To take a local taxi in Eindhoven, you can flag one down from the street, or you can often find one waiting at a cab rank near popular locations downtown. You can also call an Eindhoven taxi company to request a ride or book your transfers online.
A couple of top-rated local taxi companies you can contact are:
Taxi Eindhoven: +31 (40) 290 8590
Pin Taxi Eindhoven: +31 (61) 148 3828
Book your Eindhoven Taxi Transfer in Advance
If you know where and when you'll be needing a ride, you can save some time and hassle by booking your door-to-door Eindhoven taxi service ahead of time. When you book with Welcome Pickups, you know your driver will be ready and waiting for you as soon as you need to be picked up. Also, you will be charged a competitive flat rate, so you won't have to worry about what the meter may add up to. What is more, you have access to our 24/7 customer support for your peace of mind and your driver's details in advance to be able to easily recognise and contact them, should you need to.
Tips for your Taxi in Eindhoven
Tipping is not expected in the Netherlands, but for great service, sometimes passengers round up the bill or give their driver an additional euro or two.
Some taxi companies, including Pin Taxi Eindhoven, offer WiFi and charging ports to passengers.
Most taxis can accept payment by card. You may just want to double-check with your driver before starting your trip.
Wheelchair Accessible Taxis in Eindhoven
A few companies offer wheelchair-accessible taxis in Eindhoven. Taxi Centrale has vehicles equipped with wheelchair anchoring systems and straps for safe, comfortable transfers. You can request a ride by phone at +31 (858) 887 779 or via WhatsApp at +31 (634) 101 102. Taxi Ned Eindhoven also offers wheelchair-accessible minibuses with a lift. You can call +31 (402) 875 555 to book your ride.
Eindhoven Taxi Safety and Complaints
Eindhoven, and the Netherlands in general, is considered a very safe destination. Taxis are a great way to get around the city comfortably and quickly, and the local taxi drivers are professional and reliable. If an issue does happen to arise during your Eindhoven taxi trip, keep a note of what happened, when, and where along with the taxi's license plate number. You can report any issues to the taxi company you used for your transfer, or for matters of a safety nature, you can directly reach out to the police.