Taxis in Guayaquil
Known as the gateway to the infamous Pacific beaches and the Galapagos Islands, Guayaquil is a vibrant port city in Ecuador. From colourful neighbourhoods and a waterfront promenade to art galleries and the Santa Ana Chapel, this unassuming city has so much to offer. This is why taking a taxi is the best way to get around.
Guayaquil's taxi services are relatively safe and reliable. You'll see standard yellow taxis cruising throughout the city, as well as private vehicles from radio taxi companies. You can hail standard yellow taxis in the street, call a radio taxi in Guayaquil for a pickup or book a private transfer in advance.
Wherever you need to go, travelling by taxi in Guayaquil is easy, convenient and inexpensive. Just make sure to practise your negotiating skills!
TRAINED DRIVERS
Hand picked & english speaking drivers
LOW PRICES
Same price as a regular Taxi from the line
FLIGHT MONITORING
Drivers are always on time
QUALITY SUPPORT
24/7 Email & Phone support
How much does a taxi cost?
Night time


(00:00 - 05:00)
GUAYAQUIL AIRPORT TO CITY CENTRE
CITY CENTRE TO SANTA ANA HILL
CITY CENTRE TO CERRO BLANCO NATURE RESERVE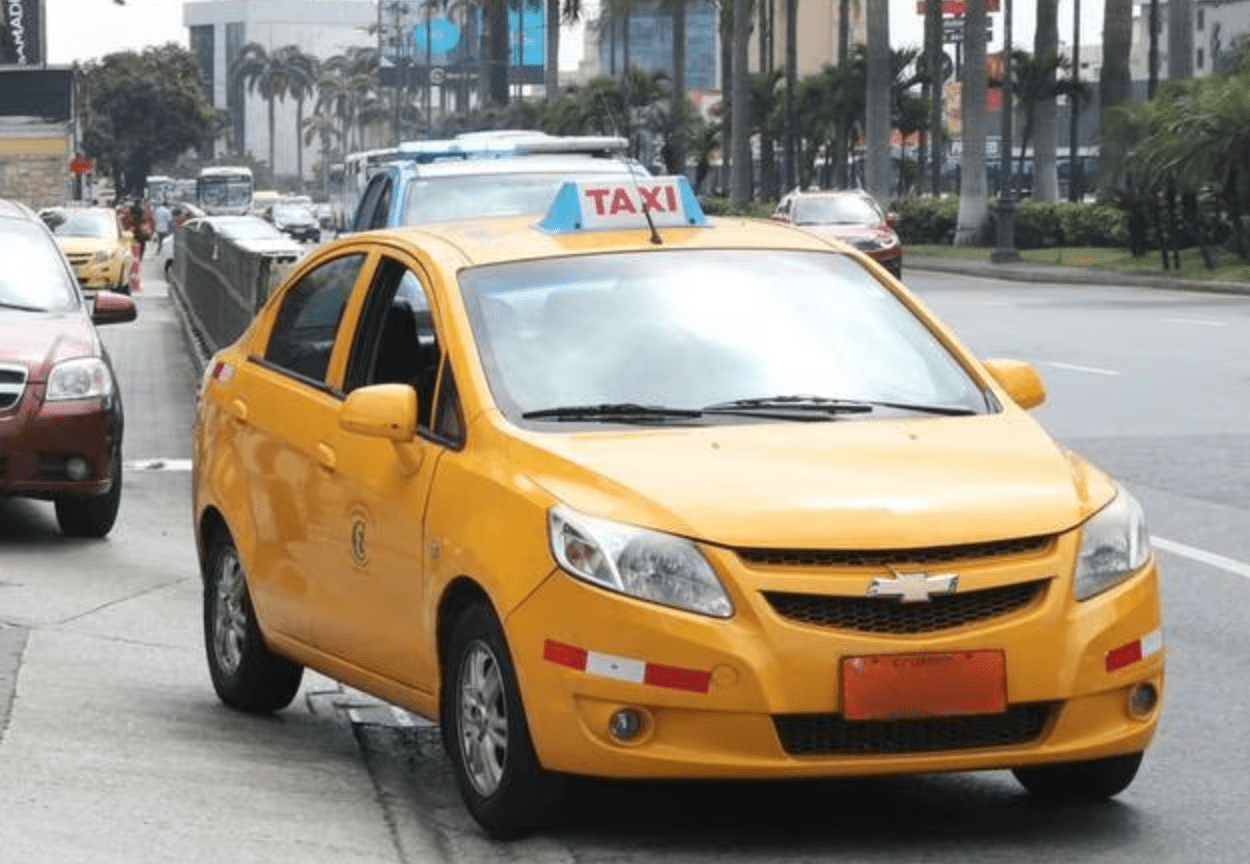 Guayaquil taxi fares
Taxis in Guayaquil are relatively inexpensive, however, most taxis don't have taximeters and are not regulated, so you'll need to negotiate a fixed fare depending on your destination. Some private companies may use a taximeter but never expect this as a standard.
Nevertheless, the average cost of a standard taxi from Guayaquil Airport to the city centre is €4.60 (USD 5), depending on the driver or company you use.
For a guaranteed set fare with no hidden fees, you can pre-book a private transfer with a trusted company like Welcome Pickups and treat yourself to a fully personalised ride with a trained, English-speaking driver and 24/7 customer service.
What our customers say about Welcome
How to get a taxi in Guayaquil
There are plenty of taxis in Guayaquil, the easiest way to find one is either hailing a yellow taxi from the street or calling a radio taxi company to arrange a pickup.
If you want a more personalised service, you can book your private Guayaquil taxi services in advance or use one of these recommended radio taxi companies:
Cooperativa de Transporte en Taxis – +59 345 040 333
Cooperativa de Transporte en Taxis Paraiso – +59 344 631 444
Book in advance: How to pre-book a taxi in Guayaquil with Welcome
Hailing a taxi in the street or calling and waiting for a radio taxi to arrive can be time-consuming and you may end up paying more due to dishonest drivers, surcharges and extra costs. 
With Welcome Pickups, you can pre-book your private taxi in Guayaquil within 60 seconds and ensure that a trained English-speaking driver will be waiting for you at Arrivals. With our competitive prices, 24/7 customer service, convenient mobile app and fully personalised service, you'll be getting the best of the best.
Welcome's services go beyond just simple pickups and drop-offs, we offer an array of exciting travel extras and support our customers throughout their entire stay. From skip-the-line tickets to private sightseeing tours – book with Welcome and benefit from an experience uniquely tailored to you.
Guayaquil taxi tips
Always negotiate a price before you get into the taxi, lack of fare regulation means that drivers can charge whatever they like.
Tipping in Guayaquil is not expected but it is common practice to round up the fare to the nearest USD if you enjoyed the service.
Most taxis don't take card, so make sure you have some cash handy.
We recommend opting for a private transfer or radio taxi to avoid any issues.
Wheelchair-accessible taxis in Guayaquil
Local taxis in Guayaquil use standard vehicles that aren't wheelchair compatible. If you need an accessible vehicle, companies providing such services are very limited. We recommend contacting Disabled Accessible Travel ([email protected]) to enquire about accessible transfers.
Guayaquil taxi safety and complaints
Taxis in Guayaquil are generally safe and reliable, however, yellow taxis have a reputation. Yellow cabs flagged down in the street are more likely to overcharge you or try to scam you. So we recommend using radio taxis or private companies to avoid any issues. If you do run into any issues during your ride, ask for the receipt and report any issues or complaints to the taxi company you travelled with or the local police.