First-Class Taxi Service in Guiyang
If you're looking for a blend of Chinese culture, natural beauty and modern amenities, Guiyang is the perfect city for you to visit. You can spend your mornings exploring the many temples in the Ancient Town and nature trails along the Nanming River, then head into the city centre to sample some local delicacies and shopping. To make sure you can see all Guiyang has to offer, we recommend taking a fast and reliable Guiyang taxi to get around. You can easily hail a taxi service in Guiyang in the street, walk to a taxi rank, call one of the two official companies, or book your Guiyang taxi in advance.
TRAINED DRIVERS
Hand picked & english speaking drivers
LOW PRICES
Same price as a regular Taxi from the line
FLIGHT MONITORING
Drivers are always on time
QUALITY SUPPORT
24/7 Email & Phone support
How much does a taxi cost?
Night time


(00:00 - 05:00)
FROM CITY CENTRE TO AIRPORT
FROM GUIYANG RAILWAY STATION TO AIRPORT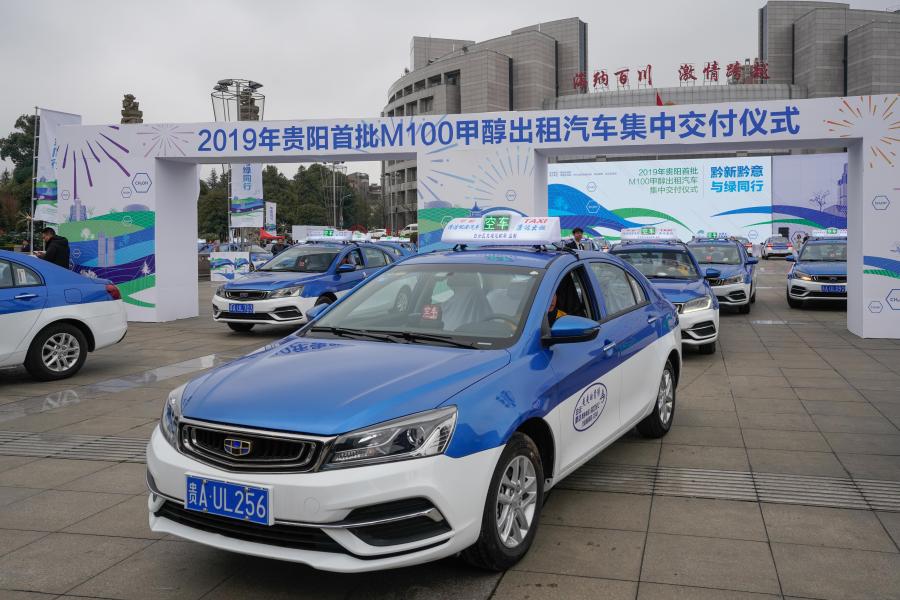 Cost of a Taxi in Guiyang
There are two different types of taxis in Guiyang, regular and green, and each one operates with a different tariff sheet. The regular taxis are cheaper than the green taxis but they are not as widely available. Both taxis use a taximeter to calculate your fare based on both time and distance elements, as follows;
Regular Taxis – 
Base fare day (06:30 to 22:00): €1.10 (CNY 8)
Base fare night (22:00 to 06:30): €1.40 (CNY 10)
Price per km day: €0.20 (CNY 1.6)
Price per km night: €0.25 (CNY 1.92)
Green Taxis – 
Base fare day (06:30 to 22:00): €1.40 (CNY 10)
Base fare night (22:00 to 06:30): €1.65 (CNY 12)
Price per km day: €0.25 (CNY 1.8)
Price per km night: €0.30 (CNY 2.16)
It's worth noting that the base fare includes the first 3 km of travel in both types of Guiyang taxis. There will also be a fuel charge of €0.14 (CNY 1) added to the fare of any regular taxi ride.
What our customers say about Welcome
How to get a Guiyang Taxi
There are over 8,000 types of taxi in Guiyang, so getting one couldn't be easier. There are two main types of Guiyang taxis, regular and green. The green taxis are eco-friendly and are green in colour, while the regular taxis are blue with a white stripe. Whichever type of taxi you choose to take, you can easily hail one in the street, walk to a taxi rank or call one of the two taxi companies operating in the city;
Guiyang Zhiyuan Taxi Company: +86 (851) 5984 890
Guiyang Lixin Taxi Company: +86 (851) 3819 000
Why book your Guiyang Taxi with Welcome?
Although there are many local Guiyang taxis available throughout the city, during peak travel times of bad weather, it can be nearly impossible to find an empty taxi. To ensure you can always get from point A to point B during your time in this wonderful city, we recommend booking your taxi service in Guiyang with Welcome Pickups. We offer English-speaking drivers, 24/7 customer support, competitive fixed-rate prices and guaranteed on-time pickups, no matter the weather.
Guiyang Taxi Tips
Some Guiyang taxi drivers may offer set rate fares rather than using their taximeter. Be sure to agree on a price before beginning your journey if this is the case.
Green eco-friendly taxis are more expensive than the blue regular taxis.
There's no extra charge for bringing large items or luggage that fit in the trunk of the vehicle.
You must pay for your taxi in Guiyang in cash, the drivers don't accept card payments.
Wheelchair Accessible Taxi Service in Guiyang
Unfortunately, the standard taxis in Guiyang aren't wheelchair accessible. You can bring and store your wheelchair for free, but they don't offer ramps or hydraulic lifts. If you need a taxi service in Guiyang that does offer these things, you will need to pre-book with a specialist company before arriving in the city.
Safety and Complaints for your Taxi in Guiyang
Taxis in Guiyang are usually well-regulated and safe. However, there may be times when you have an inexperienced driver or get overcharged. In this instance, you can call the complaint hotline on +86 (851) 5285 496, to report this issue. Just be sure to have the taxi number and name of your driver on hand before calling.