A friendly and reliable Hamilton cab company
Located in Ontario Canada, Hamilton is a beautiful city that looks like it has been plucked right out of a Hallmark movie. Its pristine streets are filled with local shops and cafes and its port looks over the mighty Lake Ontario. Down its centre, you will find the Niagara Escarpment, a large forested ridge that's perfect for hiking, mountain biking, waterfall chasing and rock climbing. To get around this large city, we highly recommend using one of the Hamilton taxi companies as opposed to the local public transport system which may seem confusing or overwhelming. You can hail a taxi in Hamilton in the street, walk to a taxi rank, pre-book your rides or call a Hamilton taxi phone number.
TRAINED DRIVERS
Hand picked & english speaking drivers
LOW PRICES
Same price as a regular Taxi from the line
FLIGHT MONITORING
Drivers are always on time
QUALITY SUPPORT
24/7 Email & Phone support
How much does a taxi cost?
Night time


(00:00 - 05:00)
FROM HAMILTON PORT TO TIFFANY FALLS
FROM HAMILTON MUSEUM TO ROYAL BOTANICAL GARDENS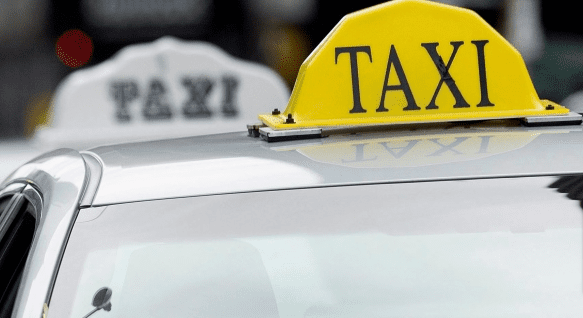 The cost of a Hamilton taxi service
Taxis in Hamilton usually use a taximeter to calculate your fares, although some routes, such as travelling from Hamilton Airport to the city (€25 (CAD 37)), have a fixed fare. The government of Ontario have set the maximum fares, and each taxi company decide on their fares below this maximum amount. The average cost of a taxi in Hamilton will be calculated as follows:
Base fare: €3.35 (CAD 4.90)
Price per km: €1.25 (CAD 1.80)
Cost per 11-second wait: €0.05 (CAD 0.10)
If a larger minivan vehicle type is needed, there will be an automatic surcharge of €6.80 (CAD 10) added to your fare.
What our customers say about Welcome
How to get a taxi in Hamilton
Getting a Hamilton cab couldn't be easier. There are a few different companies operating in the city which you can hail in the street or find at taxi ranks, located outside of all the main transport hubs and attractions. 
For a more personalised service, which is great during bad weather or late-night rides, you can also call a Hamilton taxi number or pre-book your rides to ensure a pickup from your exact location and reliable door-to-door service. Some of the preferred phone dispatch Hamilton cabs you can call are:
Hamilton Cab: +1 905 777 7777
Blue Line Taxi: +1 905 525 2583
AA Taxi: +1 905 321 3206
Why book your taxi service in Hamilton with Welcome?
During rainy weather or popular travel times, trying to get a taxi in Hamilton can be difficult; there are no free taxis in the streets and you may face extremely long wait times for the phone dispatch Hamilton taxi companies. During these times, we suggest pre-booking your transfers with Welcome Pickups. All of our Hamilton cab drivers are hand-picked and offer nothing but 5-star service. We also have competitive fixed-rate fares, guaranteed on-time pickups, personalised transfers and a 24/7 customer support line, should you need us at any time during your stay in Ontario.
Hamilton taxi tips
Ensure your Hamilton cab driver resets the taximeter before you begin your journey.
Each taxi company will choose their own tariffs, under the set maximum from the Ontario Government.
There will be a surcharge of €6.80 (CAD 10) if you need a minivan rather than a standard taxi for your rides.
Tipping your Hamilton taxi driver around 10% of your total fare is customary.
Wheelchair-accessible Hamilton cab
Some of the regular Hamilton taxi companies offer wheelchair-accessible vehicles, such as Hamilton Cabs. However, there's also a fully specialised company called Wheel Chair Taxi Ontario, which offers fully trained drivers and equipped vehicles for wheelchair users. You can contact them at +1 866 799 3648 to pre-book your ride.
Hamilton taxi safety and complaints
Taking a Hamilton cab is usually a very easy and pleasant experience. The taxis in Hamilton are very well regulated and monitored by the government. However, if you do experience any issues such as a rude driver, being overcharged, or feeling unsafe during your journey, you can contact the company you travelled with directly, or make a formal complaint to the Hamilton council by filling in their online form.