Top Class Harbin Taxi Service
Harbin is the capital of the Heilongjiang province in China. Due to its unusual history and relationship with the Trans-Siberian Railroad, Herbin has a unique blend with Russian culture. You won't want to miss the stunning green Saint Sophia Cathedral or the year-round ice sculptures at Sun Island Park. When it comes to getting around this freezing cold city, the easiest option is to take a Harbin taxi. They are available 24/7 and can easily be hailed in the street, called via the phone, booked in advance, or found at designated Harbin taxi ranks around the city.
TRAINED DRIVERS
Hand picked & english speaking drivers
LOW PRICES
Same price as a regular Taxi from the line
FLIGHT MONITORING
Drivers are always on time
QUALITY SUPPORT
24/7 Email & Phone support
How much does a taxi cost?
Night time


(00:00 - 05:00)
FROM CITY CENTRE TO AIRPORT
FROM RAILWAY STATION TO AIRPORT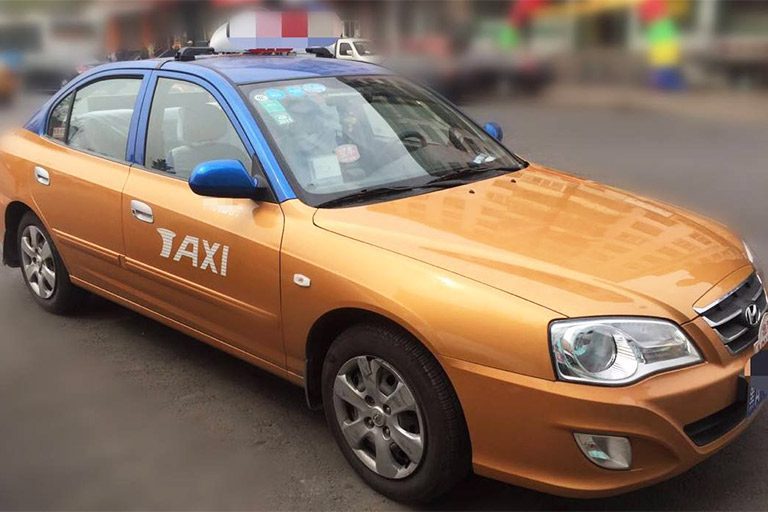 What are the Harbin Taxi fares?
All local taxis must adhere to the same official Harbin taxi fares, which are set in place by the local council. Each taxi will be fitted with an officially calibrated taximeter, which will give one tariff for riding during the day and one at night (22:30 to 06:00). The Harbin Taxi fares are as follows:
Base fare day (inc first 3km): €1.20 (CNY 9)
Price per km during the day: €0.25 (CNY 1.9)
Price per km at night: €0.50 (CNY 3.8)
What our customers say about Welcome
How to Get a Taxi in Harbin
Unlike most other major cities, hailing a taxi in Harbin can be difficult. Your best bet is to walk to one of the ranks located at most bus stations, major hotels, railway stations and the airport, and wait for a taxi there. If you'd prefer not to search for a taxi in Harbin in the street, you can book your ride in advance if you know when and where you'll be needing a ride, or you can call one of the two available phone dispatch Harbin taxi companies on +86 (451) 5553 1555 or +86 (457) 6999 999.
Benefits of Booking your Harbin Taxi with Welcome
Grabbing a taxi in Harbin can be extremely difficult during peak times. Plus, once you do get a taxi, trying to explain to the driver where you want to go can be extremely difficult, as most local drivers don't speak English. Instead, why not book your Harbin taxi in advance with Welcome Pickups, and take advance of our fantastic offers? We provide every customer with English-speaking drivers, guaranteed on-time pickups, competitive Harbin taxi fares and personalised transfers. Plus, our dedicated customer service team works 24/7, should you need any assistance.
Harbin Taxi Tips
Ensure your Harbin taxi driver's taximeter is turned on and shows the correct base fare.
Taking a taxi at night costs double per km than driving during the day.
Luggage that can fit in the trunk of the car can be transported free of charge.
Tipping your Harbin taxi driver isn't expected or recommended. It's best to pay your exact fare.
Wheelchair-accessible Taxi in Harbin
Unfortunately, the standard taxis in Harbin are not wheelchair accessible. You can bring a foldable wheelchair and store it in the trunk for free, but if you're in need of a Harbin taxi with a ramp or hydraulic lift, you will need to book in advance with a specialised company. 
Harbin Taxi safety and complaints
Taking a taxi in Harbin is usually safe and comfortable. However, as many taxis operate throughout the city, service levels can vary. The most common issues tourists have are: the driver not knowing an address, or drivers picking up extra customers during your ride. If any of these things do occur or you face unprofessional behaviour, you can call the Harbin Taxi Supervisor at +86 (451) 8451 7388 to make a complaint and get help.