Friendly and reliable taxi in Jersey
Jersey is the largest of the Channel Islands, located between France and England. The island is known for its unique mix of cultures, beautiful beaches, historic sites, grand castles and impressive museums. Its large capital city St Helier is home to over one-third of the entire population of the island, so getting around is easiest when taking a Jersey taxi. You can easily hail a taxi in Jersey if you're in the city centre, call a phone dispatch company or book your rides in advance for a more personalised service.
TRAINED DRIVERS
Hand picked & english speaking drivers
LOW PRICES
Same price as a regular Taxi from the line
FLIGHT MONITORING
Drivers are always on time
QUALITY SUPPORT
24/7 Email & Phone support
How much does a taxi cost?
Night time


(00:00 - 05:00)
FROM AIRPORT TO ST HEILER
FROM JERSEY HARBOUR TO MARITIME MUSEUM
FROM BUS STATION TO ELIZABETH CASTLE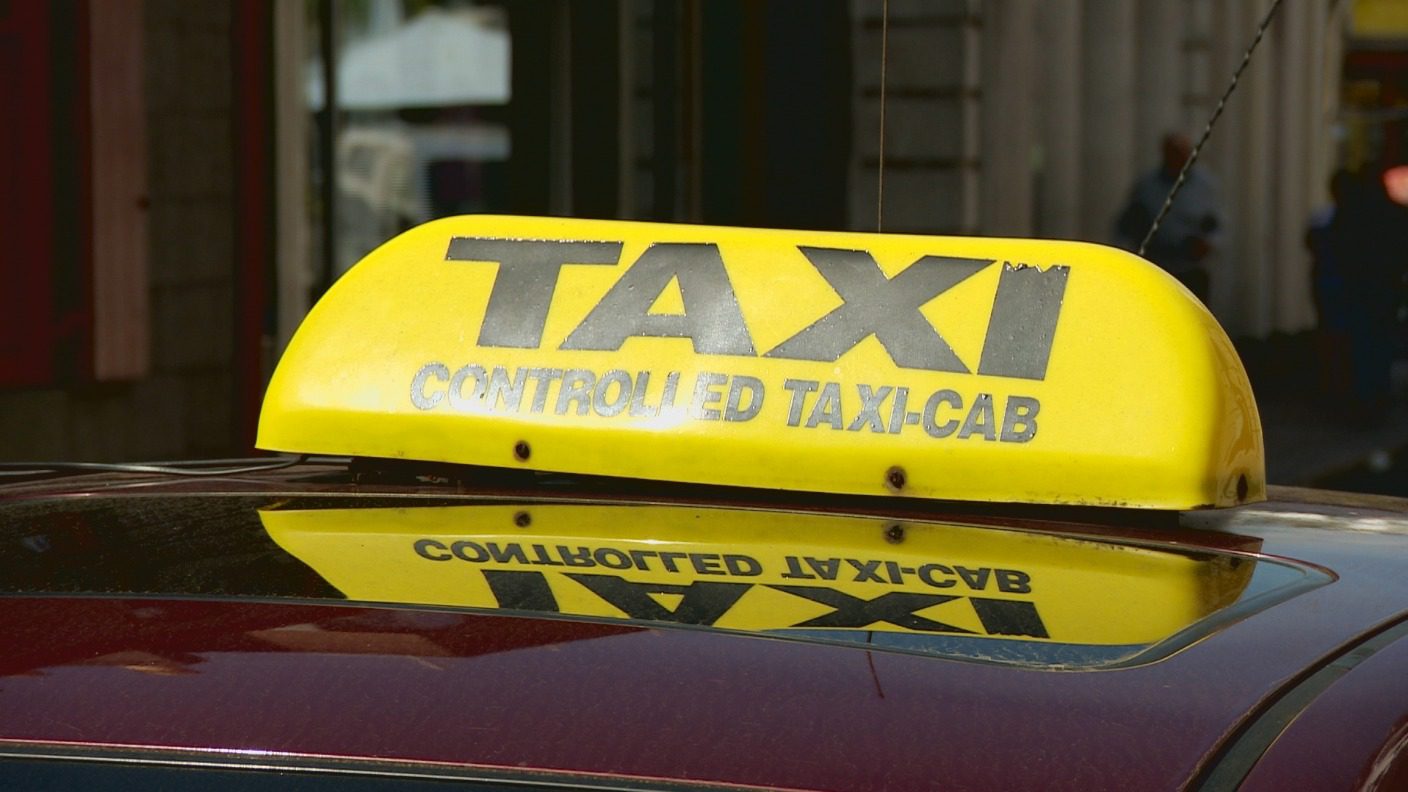 What are the Jersey taxi prices?
The local Jersey taxi drivers will use a taximeter to calculate the cost of their journeys. There's a time and distance element used by the taximeters, so both your destination and the level of traffic will make a difference to the Jersey taxi prices. There are also different tariffs used depending on the time of day and day of the week. The three tariffs you can base your fare calculation on are as follows:
Tariff 1 (Monday to Saturday, 07:00 to 23:00) –
Base fare: £3.75 (€4.30)
Price per 1/10th mile: £0.29 (€0.33)
Tariff 2 (Monday to Saturday, 23:00 to 07:00 and Sundays) –
Base fare: £3.85 (€4.40)
Price per 1/10th mile: £0.40 (€0.46)
Tariff 3 (Special holiday rate) – 
Base fare: £6.61 (€7.60)
Price per 1/10th mile: £0.43 (€0.50)
What our customers say about Welcome
How to get a taxi in Jersey
Getting a taxi in Jersey couldn't be easier. You can hail a taxi in the street if you're in the city centre, or walk to one of the designated taxi ranks. You will find the official Jersey taxi ranks at the airport, Elizabeth and Albert Quay harbours, Library Place, Snow Hill, Weighbridge and Beresford Street.
If you're travelling from outside the city centre or simply prefer a more direct pickup, you can pre-book your transfers or call to request a Jersey taxi via one of the local phone dispatch providers below:
Call-a-Cab: +44 1534 883 883
Citicabs: +44 1534 499 999
Domino Cabs: +44 1534 747 047
Home James: +44 1534 630 700
JERSEY TAXIAPP: +44  7829 777 757
Liberty Cabs: +44 1534 767 700
Neo Taxi: +44 7700 709 916
Yellow Cabs: +44 1534 888 888
Benefits of booking your Jersey taxi with Welcome Pickups
As there are many different Jersey taxi companies operating on the island, the level of service can vary greatly. Plus, during bad weather, you can have an exceptionally long wait for the phone dispatch companies as they are usually saturated with calls. To ensure an on-time pickup, we suggest pre-booking your transfers with Welcome Pickups. Our friendly drivers are available 24/7 and offer competitive fixed-rate fares and prompt, personalised transfers.
Jersey taxi tips
Ensure your driver resets the taximeter to the correct tariff when you get in the car.
Travelling late at night can be 30% more expensive than during the day.
Tipping your Jersey taxi driver isn't customary or expected.
Phone dispatch taxi companies may offer a fixed fare rather than using a taximeter to calculate your journey, be sure to confirm this when booking.
Wheelchair-accessible taxi in Jersey
The Jersey Taxi Drivers Association have ensured that there are wheelchair-accessible vehicles in their fleets. These vehicles come equipped with ramps, lifts and handrails. You will have to contact the individual phone dispatch Jersey taxi companies to request this type of vehicle, such as Liberty Cabs (+44 1534 767 700), but they are widely available.
Jersey taxi safety and complaints
Taxis in Jersey are all regulated and monitored by the Jersey Taxi Drivers Association. Yearly checks are done on both the drivers and the taxis to ensure everything is safe and in working order. However, if you do experience any issues during your Jersey taxi ride, you should first report it to the company you travelled with, then escalate it to the Driver & Vehicle Standards Department if needed. You can contact the DVSD by calling +44 1534 448 600.