Top-rated taxi in Kaunas
Kaunas is a picturesque historical city in Lithuania. The magical Old Town is filled with incredible architecture and cultural sites, such as the Kaunas Castle, a medieval fortress that has been converted into a museum, and the Kaunas Cathedral Basilica with a breathtaking ornate interior. To explore all the historical wonders of Kaunas at your own pace, the best way to get around the city is to take a Kaunas taxi. You can easily grab a taxi in Kaunas in the street, walk to a taxi rank, pre-book your rides or call one of the local phone dispatch companies.
TRAINED DRIVERS
Hand picked & english speaking drivers
LOW PRICES
Same price as a regular Taxi from the line
FLIGHT MONITORING
Drivers are always on time
QUALITY SUPPORT
24/7 Email & Phone support
How much does a taxi cost?
Night time


(00:00 - 05:00)
FROM CITY CENTRE TO AIRPORT
FROM BUS STATION TO KAUNAS CASTLE
FROM OLD TOWN TO NATIONAL MUSEUM OF ART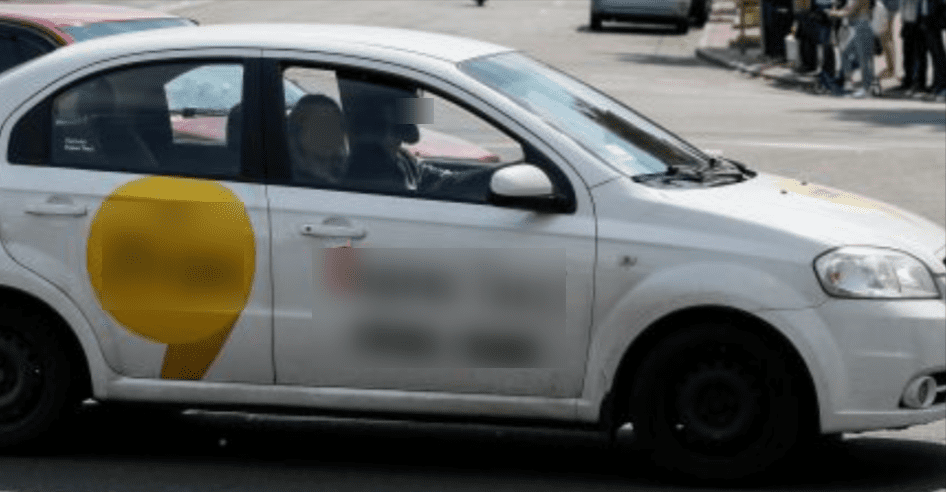 Cost of a Kaunas taxi
The cost of a taxi in Kaunas and the way your fare will be calculated will depend on your route and exact destination. For example, a trip from the airport to the city centre will have a fixed fare of €20 and a trip from the airport to Old Town will cost a set fee of €24. However, most trips around the city centre will be charged using a taximeter. Each Kaunas taxi company can choose their own tariffs, as long as they don't go above the government set maximums, which are as follows:
Base fare: €1.40
Price per km – day (06:00 to 22:00): €1.20
Price per km – night (22:00 to 06:00): €1.50
Price per km – weekends and holidays: €1.50
Price per 1 minute of waiting time: €0.30
What our customers say about Welcome
How to get a taxi in Kaunas
There are many different Kaunas taxi companies operating throughout the city. Some of these companies will allow you to hail them in the street, others will wait at taxi ranks located at convenient locations around the city centre, such as the bus station, historical monuments and shopping areas. 
There are also a couple of Kaunas taxi app services available and phone dispatch companies you can call. So, if you're trying to get a taxi late at night or from outside the city centre, you can either pre-book your ride or call one of the following Kaunas taxi numbers for a pickup:
Taxi Kaunas: +370 611 11 111
Taksi A&G: +370 682 34 000
Diva Taksi: +370 373 31 633
Taxi 37: +370 372 33 777
Why book your taxi in Kaunas with Welcome Pickups
Due to the lack of fixed fares and tariffs, taking a local taxi in Kaunas can be a gamble when it comes to the price. The level of service isn't guaranteed either, as all of the taxis in Kaunas are privately owned. To ensure a smooth ride with a fair, fixed price every time, you can pre-book your door-to-door transfers with Welcome Pickups instead. Our competitive prices are fixed and pre-paid, so you can rest assured there won't be any hidden costs. We also have English-speaking drivers, prompt pickups, personalised transfers and a 24-hour customer service team, should you need any extra assistance.
Kaunas taxi tips
Not all Kaunas taxi drivers speak English, so it's recommended to show your driver your destination on Google Maps.
Some Kaunas taxi companies will allow set fares to certain destinations, be sure to ask about this before beginning your journey.
Journeys outside the city centre will cost more, at €1.60 per km.
You can bring up to 3 passengers in a standard taxi in Kaunas.
Wheelchair-accessible taxi in Kaunas
Unfortunately, the standard taxis in Kaunas aren't wheelchair friendly. If you're in need of a taxi in Kaunas that is equipped with a hydraulic lift or a ramp for a wheelchair user, you will need to book with a specialised company, travel agency or tour operator before you travel to Lithuania.
Kaunas taxi safety and complaints
Taking a taxi in Kaunas is usually a pleasant and convenient experience. However, there are many different local taxi companies operating throughout the city, so you can't guarantee a perfect ride every time. If you do experience any issues, be sure to report it directly to the company you travel with. You will need to provide your receipt, the taxi number, a photo of the license plate and the time and day you're travelling. If you're travelling from the airport and experience any issues, you can fill in a Kaunas Airport form to make an official complaint instead.