Lexington taxi service
Located in the heart of Bluegrass Country, Lexington is the second-largest city in Kentucky state. It is a vibrant and diverse city with much to offer its residents and visitors. Lexington has something for everyone, from world-class museums and art galleries to horse racing and bourbon distilleries. The city also boasts an exciting nightlife scene with bars and restaurants, and the region is renowned for its bluegrass and country music.
Whether you are looking for a night out around town or simply need to get from point A to B,  Lexington taxi cabs offer a convenient and reliable transportation option. A taxi in Lexington, KY,  is the easiest and most direct way to get around the city. To secure a fixed rate at a competitive price, it's best to book your Lexington taxi transfer in advance.
TRAINED DRIVERS
Hand picked & english speaking drivers
LOW PRICES
Same price as a regular Taxi from the line
FLIGHT MONITORING
Drivers are always on time
QUALITY SUPPORT
24/7 Email & Phone support
How much does a taxi cost?
Night time


(00:00 - 05:00)
The Arboretum State Botanical Garden of Kentucky to McConnell Springs Park
Aviation Museum of Kentucky to Masterson Station Park
Abraham Lincoln Mural to Keeneland Association Inc RACETRACK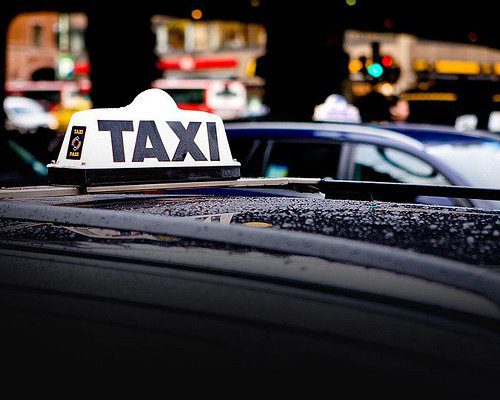 Lexington taxi prices
Lexington is home to a thriving taxi industry of many operators providing convenient, affordable transportation throughout the city. All drivers should be licensed and insured and use officially calibrated taximeters.  Taxi services in Lexington, KY, typically operate 24 hours a day, seven days a week, and usually accept cash and card payments, but it's always best to double-check with the driver before you get in. You could also ask your driver for a cost estimate and find out if there are any extra fees for waiting time or additional services. Using a cab or taxi service in Lexington, KY, is an easy, reliable, and safe way to travel.
Standard rates
Initial fare:  $2.50 (€2.30)
Price per km: $1.55 (€1.40)
Waiting tariff per hour: $25 (€23)
We recommend inquiring about potential surcharges in advance as local taxi rates are subject to change, and additional charges may apply depending on your chosen provider.
What our customers say about Welcome
How to get a taxi in Lexington
There are various methods to find a taxi in Lexington, including local taxi cabs that use taximeters to calculate fares and private cab companies that offer their own rates. To book a taxi service in Lexington KY, you may contact one of the recommended services listed below:
Quick Cab Lexington Ky: +1 (859) 444 4044
Big Blue Taxi LLC: +1 (859) 277 8294
Lexington Taxi Cab: +1 (859) 242 5230
Pre-book your Lexington taxi service
Booking your airport and in-city transfers in advance with Welcome can ensure hassle-free transportation throughout your vacation in Lexington. Our services include on-time pickups to avoid waiting around, personalised door-to-door rides, and 24/7 service and customer support for your convenience.
Lexington taxi tips
Before getting into the taxi, ask your driver for a cost estimate.
Tipping is customary in Lexington and throughout the US. When taking a taxi, it is customary to tip 15-20% of the total fare. If the fare is less than $10, it is appropriate to leave at least a one-dollar tip.
It is recommended to ensure that the taximeter has been reset to the initial fare and is set to the appropriate tariff before beginning your journey.
Wheelchair-accessible taxis in Lexington
Several taxi services in Lexington may offer wheelchair-accessible transport, but Helping Hands Transportation Inc specialises in non-emergency medical and accessible transportation. You can reach them at +1 (859) 397 0096 to discuss your requirements and organise your transfer.
Lexington taxi safety and complaints
Lexington's taxi system is regulated and considered safe. However, as always, it is advisable to confirm the driver's license and registration details and keep an eye on the taximeter while travelling. To report possible violations or make a complaint, contact LexCall at +1 (859) 425 2255 – or 311 if you're within the Lexington area.