Louisville Taxi Service
Founded in 1778, Louisville is the largest city in Kentucky and is located in the northern part of the state by the Falls of the Ohio River. Known as "Bourbon City," Louisville has ample Southern charm and a rich bourbon and whiskey distilling legacy that you can explore through its historic distilleries. The riverfront city is also the hometown of the world-famous boxer Muhammad Ali, the Kentucky Derby horse race, and the Louisville Slugger baseball bat. Take a relaxing stroll through Louisville's streets to admire iconic buildings of Neo-Gothic and Revivalist architecture, visit its popular museums, and enjoy the traditional smokehouses and southern delicacies!
There is so much to experience in Louisville that you will need to find a way to move around the city that is both fast and reliable. Taking a taxi or private transfer is one of the most convenient options available and will help you make the most of your time there. For a safe and comfortable ride at a guaranteed set rate, we recommend that you book your taxi in advance.
TRAINED DRIVERS
Hand picked & english speaking drivers
LOW PRICES
Same price as a regular Taxi from the line
FLIGHT MONITORING
Drivers are always on time
QUALITY SUPPORT
24/7 Email & Phone support
How much does a taxi cost?
Night time


(00:00 - 05:00)
Louisville Slugger Museum & Factory to Kentucky Derby Museum
Waterfront Botanical Gardens to Frazier History Museum
Louisville Airport to Downtown Louisville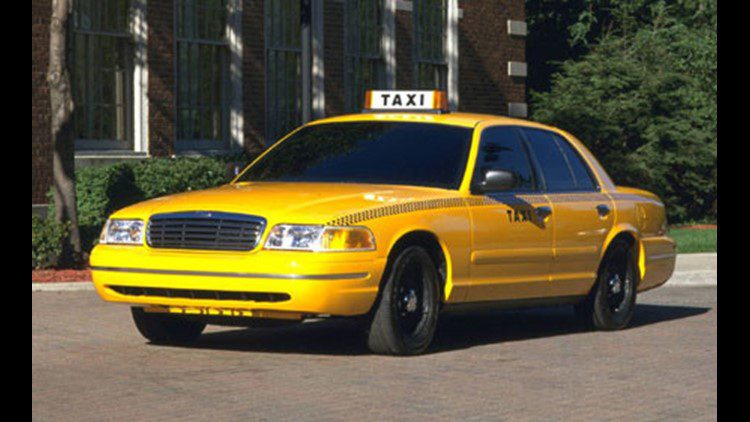 Louisville taxi prices
Getting a local yellow taxi in Louisville, KY, is a safe option as the taxicabs are reliable and well-regulated. By law, every Louisville cab must be equipped with a taximeter to ensure that fares are correctly calculated. Local taxi drivers usually offer a flat-rate fee of $19.55 (€19.99) for direct transfers from Louisville Airport to downtown locations.
Standard rate
First mile or less — $4.70 (€4.84)
Each additional mile — $2.25 (€2.32)
Waiting time — 30¢ (€0.31) per minute
Hourly rate — $20.75 (€21.38) per hour

Additional charges
For every passenger after the 5th passenger — $3 (€3.09)
Kentucky and Indiana bridge toll — $4 (€4.12)
Metered airport transfers— $1.25 (€1.29)
Metered fares and toll fees are subject to change, and additional charges may be incurred depending on the time of day or on national holidays.
What our customers say about Welcome
How to get a taxi in Louisville
There are a lot of options available for finding a Louisville taxi. There are local taxicabs that calculate fares by using a taximeter and there are also private cab companies that offer their own rates that you can enquire about when booking. To book a taxi service in Louisville KY, you can call one of the recommended services below:
La Grange Taxi: +1 (502) 758 3217
Private Rides: +1 (502) 436 0266
TARC 3: +1 (502) 213 3217
Pre-book your Louisville taxi service
The fastest and easiest way to start your vacation in the charming city of Louisville is to book your airport transfer in advance with Welcome. We offer guaranteed on-time pickups, personalised transfers and 24/7 customer support so that you can relax and enjoy every moment of your time in Louisville.
Louisville taxi tips
As private cab companies don't use taximeters, make sure you enquire about their rates before booking.
Local taxis have some set-rate fares that they use for direct transfers, including from the airport to downtown locations.
Tipping is standard in Louisville, as it is across the US. For a taxi ride, the tipping etiquette calls for 15 to 20% of the total fare. If your ride is less than $10, you are expected to leave no less than a dollar.
Before you set off, check that the taximeter has been reset to the initial fare and is on the right tariff setting.
Wheelchair-accessible taxi service in Louisville, KY
Many taxi services in Louisville, KY specialise in accessible and medical transport. For example, you can book a fully wheelchair-accessible ride with Able Care Transportation by calling +1 (502) 267 1911, with Alpha Medical by phoning +1 (502) 936 9154, or by reaching out to CareConextion at +1 (502) 466 7000.
Safety and complaints for taxis in Louisville KY
Taxis in Louisville are well-regulated and considered safe to use. However, travellers are always advised to check that the driver's licence and registration information are available and to monitor the taximeter throughout the ride. Should you want to file a complaint of any nature, you can contact MetroCall at +1 (502) 574 5000.